Avangard Kvochka-branded egg sales expanded 36 pct in 2018
In the year 2018, Avangardoco IPL sold 241 million of Kvochka-branded eggs, 36 per cent more from the year 2017 volume.
"In 2018, Kvochka sales reached a new record high growing 36 per cent YOY to 241 million eggs. Avangardco IPL has been making considerable efforts to increase its share of the segment by raising awareness of the high quality and safety of its products among customers, expanding its portfolio of retail egg brands and conducting innovative and effective marketing campaigns to promote sales," the company notes.
The economy segment of Kvochka brand stood at 70 per cent, the medium segment — 27 per cent, and the premium segment — 3 per cent.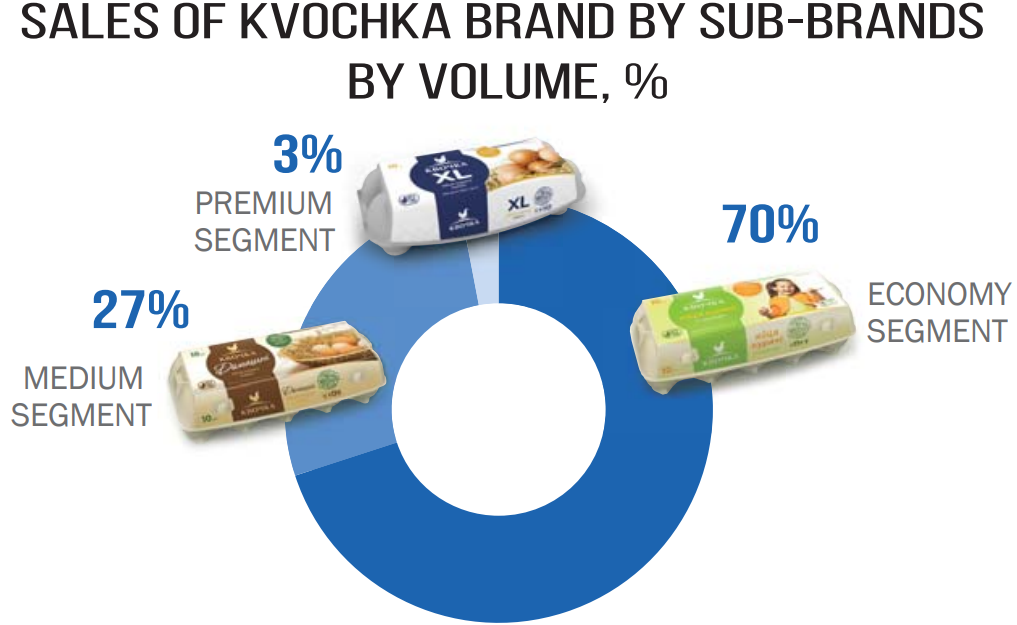 In the reporting period, sales of Kvochka brand were carried out through the following key supermarket chains (by volume):
79 pct — ATB;
10 pct

—

FOZZY;
3 pct

—

VARUS;
2 pct

—

METRO;
2 pct

—

AUCHAN;
1 pct

—

NOVUS;
3 pct

—

others.
In 2018, Avangard increased egg production to 2.6 billion units, 9 per cent more from the previous year. Positive dynamics was observed in the egg sales segments which increased by 13 per cent to 2.1 billion pieces, and exports — by 47 per cent to 822 million pieces.