Corn harvesting started in 15 regions of Ukraine
As of September 9, 2019, harvesting of corn started in 15 regions of Ukraine. The producers threshed 281 thou. t of grain on 46 thou. ha (1% of the total area), using the average yield of 6.14 t/ha.
Harvesting of grain and leguminous crops in Ukraine was carried out on the area of 10.1 mln ha or 66% of the total. The crop reached 39.7 mln t using the average yield of 3.92 t/ha.
The new crop volumes are as followed:
early grain and leguminous crops — 39.2 mln t on 9.96 mln ha or 99.9%;

buckwheat — 29 thou. t on 22 thou. ha or 32%;

millet — 110 thou. t on 58 thou. ha or 64%;

soybean — 484 thou. t on 214 thou. ha or 14% yielding 2.26 t/ha;

sunflower — 2.5 mln t on 1.2 mln ha or 21%, yielding 2.04 t/ha.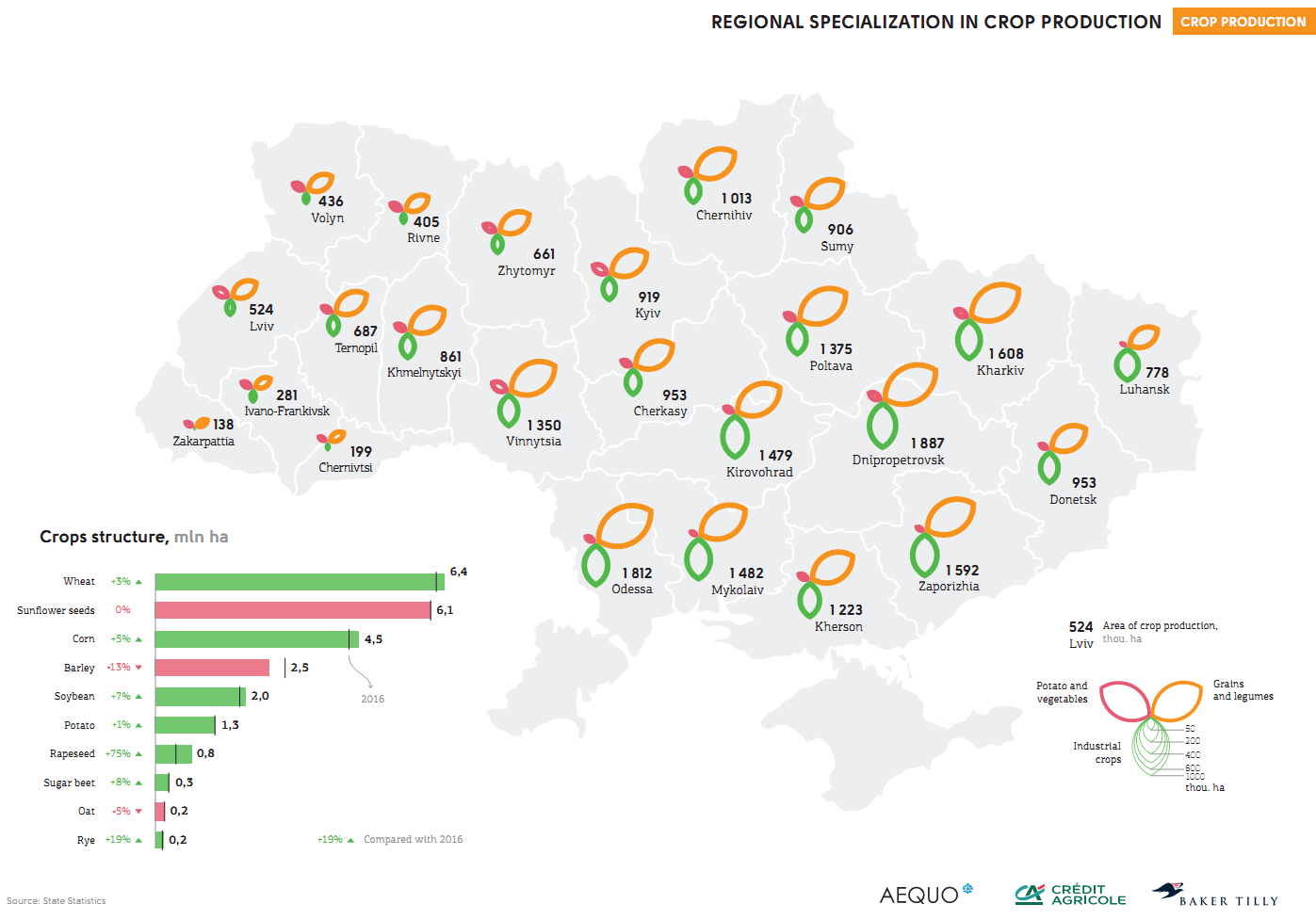 Previously reported that Ukrainian corn generated weak demand in the international market. Analysts noted that a number of companies report the closure of barley and wheat programs, waiting for corn available for sale.