Grain export 2019/20: corn shipment went up by 17%
Since the start of 2019/20 (July 2019 – June 2020), Ukraine has supplied 44.73 mln t of staple grains to foreign markets.
As of Mar. 25, agricultural commodities shipment increased by 8.46 mln t (23%) from the prior year's comparative period, 36.27 mln t, the information and analytical portal of the agro-industrial complex of Ukraine reports.
Grain export structure in the reporting period is as follows:
wheat — 17.54 mln t (33% or 4.39 mln t more y-o-y);

barley — 4.22 mln t (28% or 930 thou. t more y-o-y);

corn — 22.44 mln t (17% or 3.25 mln t more y-o-y);

rye — 5 thou. t (83.2 thou. t less y-o-y).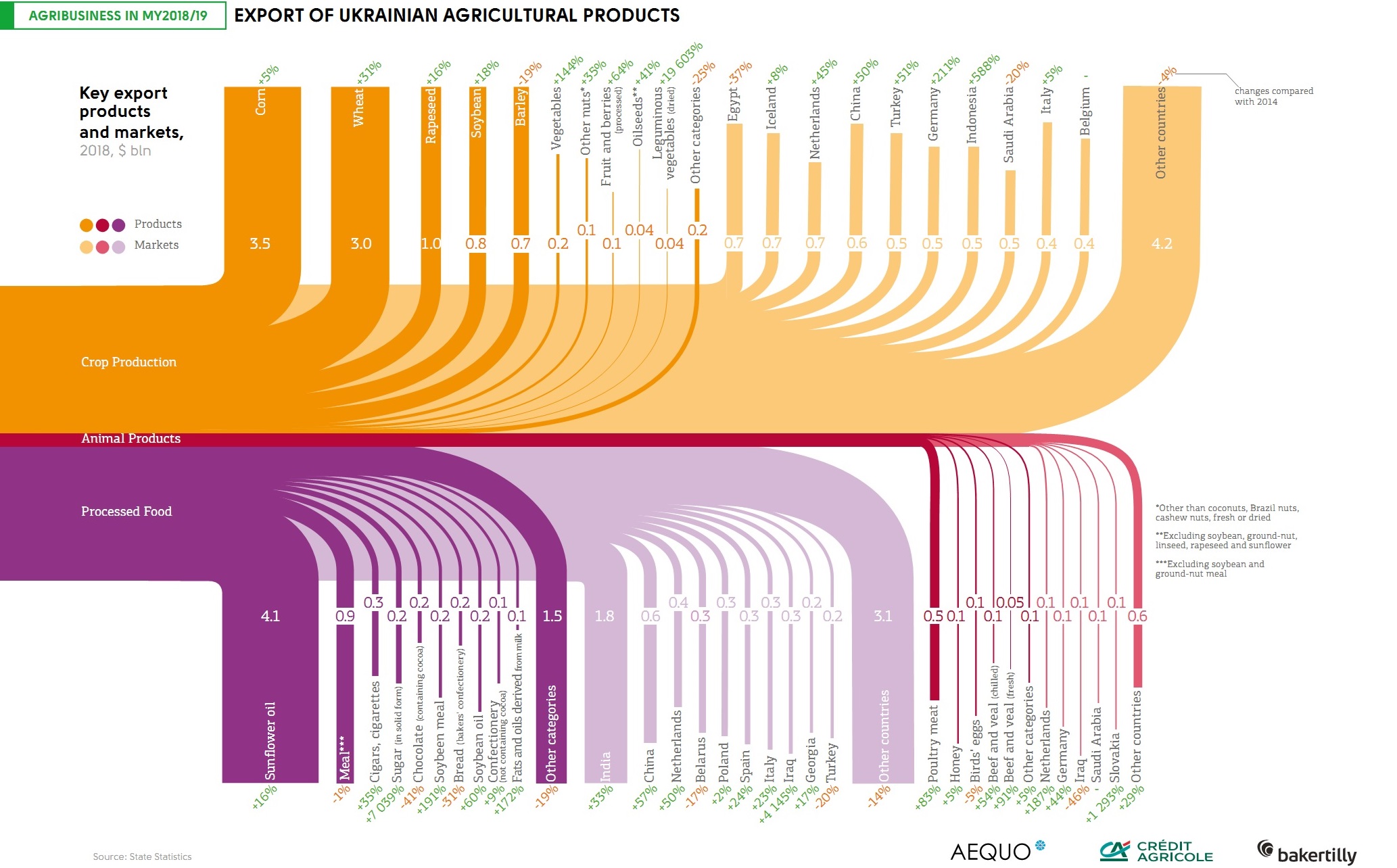 Black Sea wheat prices are progressing significantly in FOB, CPT or EXW-farm basis due to the rally observed both on Euronext and in Chicago.
Learn more: