EU updated import duties for maize, sorghum and rye again
Sustained low prices for maize worldwide and ample supply have led to a second update of import duties by the European Commission. The import duty on maize, sorghum and rye previously set at EUR 5.27 per ton have been revised to EUR 10.40 per ton.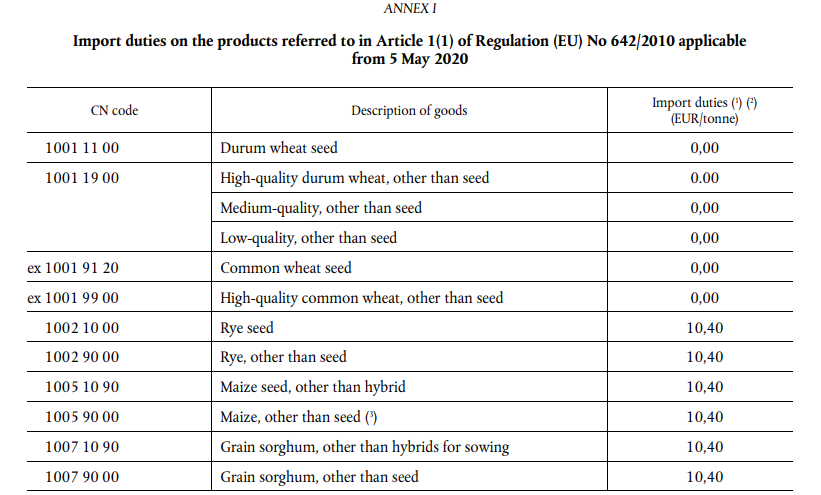 "The collapse of oil prices has led to a drop in bioethanol fuel demand in the US as well as lower freight costs. In addition, a record maize harvest is expected for 2020/2021 at a global level. The combination of these factors has resulted in a US CIF market prices for maize at the port of Rotterdam at EUR 146.63 per ton," the report reads.
As reported, the automatic mechanism calculating import duties was triggered on 27 April.
Previously reported that a decrease in export prices for Ukrainian corn from 180 to 168-170 USD/t FOB for May deliveries practically suspended its shipment.
Learn more: