May wheat exports surged 44% on year
In May of the current year, shipments of wheat from Ukraine slightly decreased (-1%) month-to-month, yet they are 44% up on May 2018/19, UkrAgroConsult reports.
Since the start of the 2019/20 season (July-May), Ukraine's wheat export has reached 20.3 mln t of wheat. This indicator is 35% higher YoY.
As reported, Bangladesh imported the largest volume of grain (243 thou. t) accounting for 11% of the total supply so far in 2019/20.
"Egypt and Indonesia traditionally remained key importers in May," analysts noted.
Turkey and Yemen demonstrated an increased demand for Ukrainian wheat: apx. 4x YoY.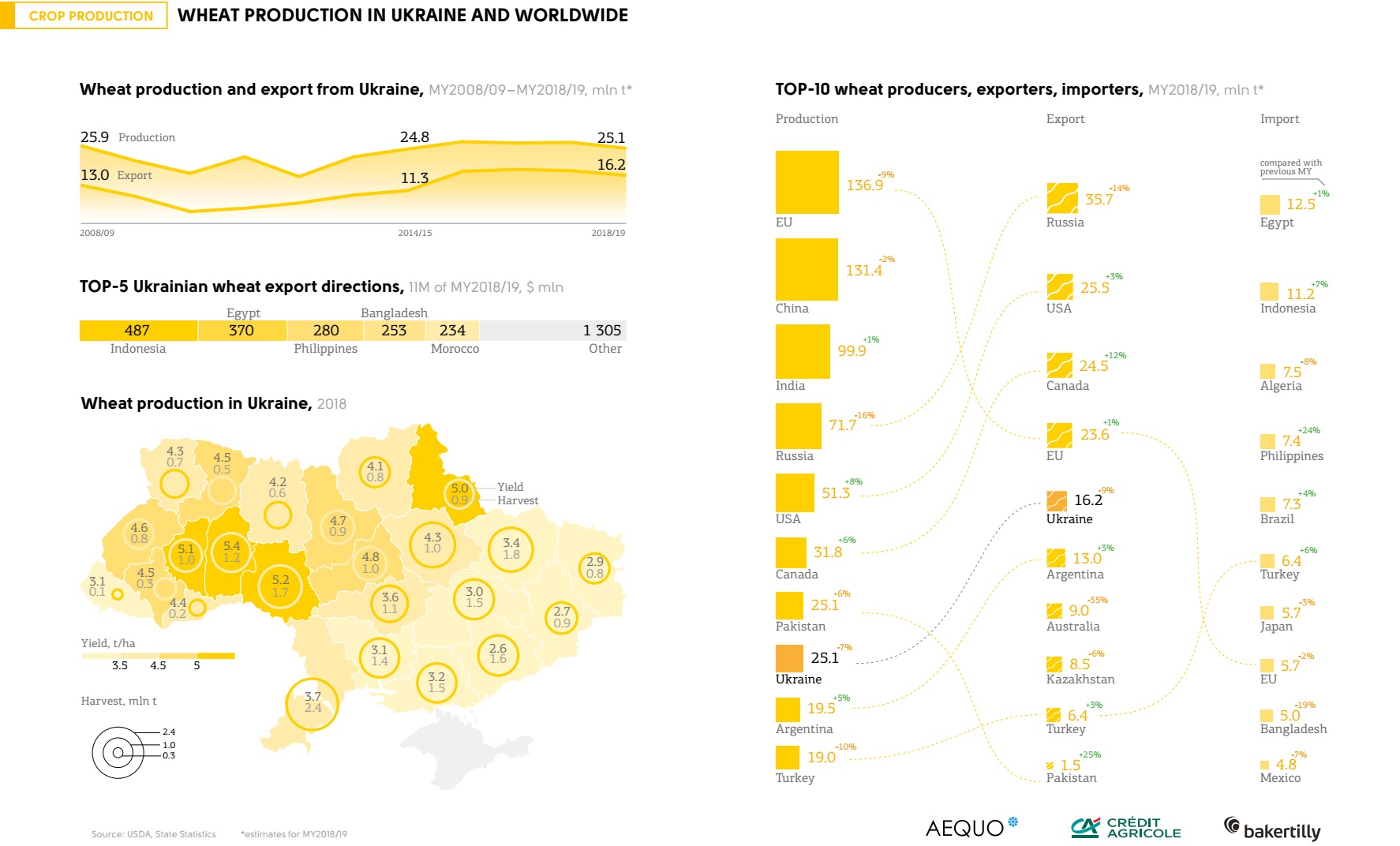 Exports to the following countries have decelerated:
Morocco: a 45% decrease
EU: 37%
Phillippines: 33%
Thailand: 26%
For the 2020 harvest, the Black Sea market was decreasing last week, especially in wheat.
Learn more: