Sunflower oil on the rise following palm oil prices — Agritel
Following the increase in palm oil, sunflower oil prices continue to rise to trade now at around 1100 USD/t on FOB Odesa, the Agritel consultancy reports.
"Sun oil prices for the 2020 harvest have increased by more than 50% since mid-summer. Sun meal prices are also rising day by day, with FOB Odesa at 315 USD/t, up by 40% since 1 July," the report reads.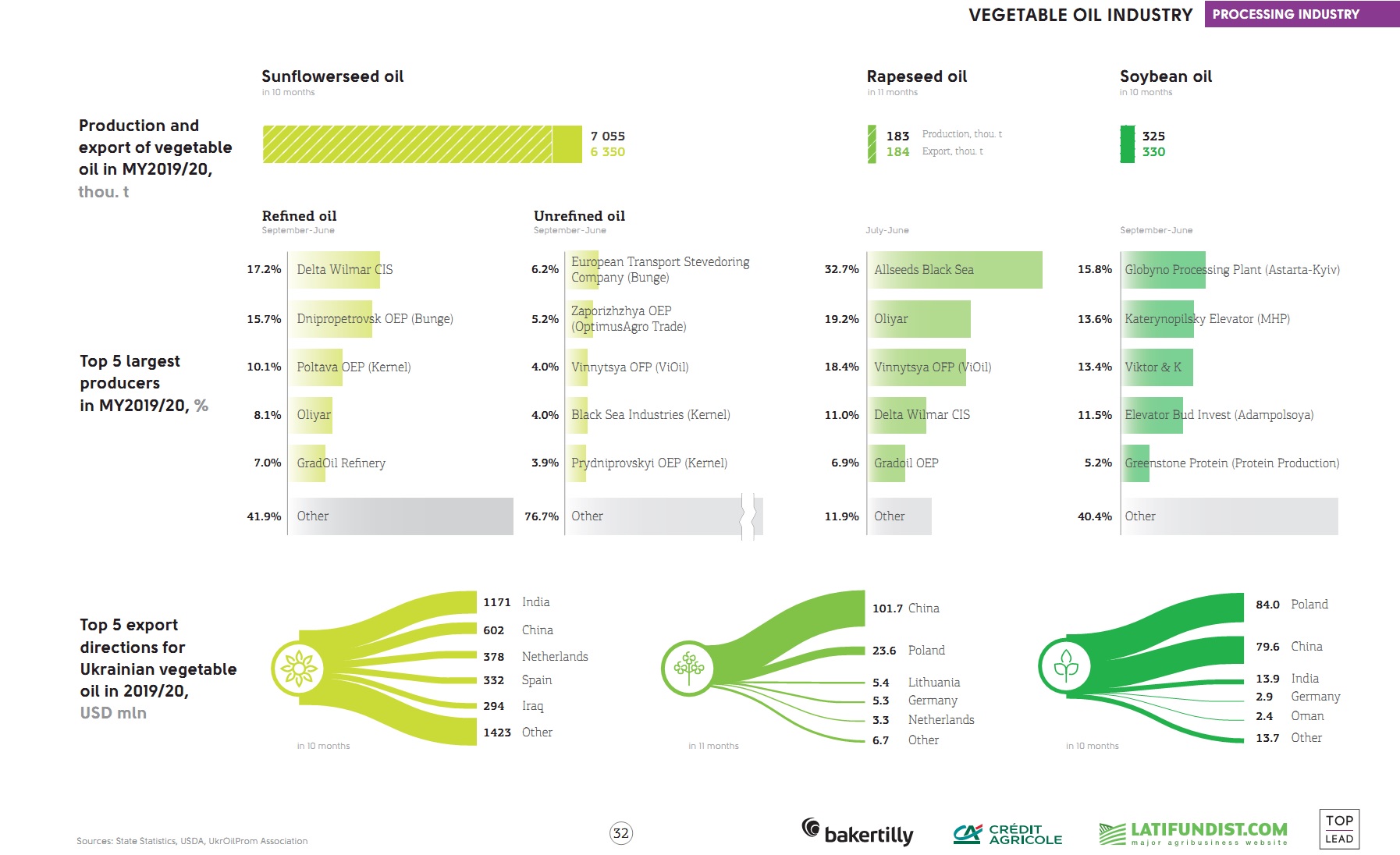 In a context of reduced harvests and the crushers' need to secure volumes for the rest of the season, sunflower seed continues to soar, gaining 50 USD/t over the last 10 days and now stands at over 650 USD/t (incl. VAT) ex-works near Ukrainian ports. This price, denominated in hryvnia, is equivalent to more than 18,000 UAH/t for 48% oil content compared to 12,500 UAH/t two months earlier.
"Many producers wish to wait until this market reaches 20,000 before making the next sales," analysts comment.
As of November 16, sunflower harvest in Ukraine was close to completion having progressed to 99% of the planned areas. Production reached 12.9 mln t on 6.3 mln ha using the average yield of 2.04 t/ha.
In its November report, USDA put sunflower production estimate for Ukraine at 14 mln t, 1 mln t lower on the October estimate.