China and India stand key importers of sunoil from Ukraine
In January 2021, sunflower oil export shipment from Ukraine summed 481.5 thou. t (January 2020: 581.47 thou. t). The dollar value worth of sunoil exported is USD 486.9 mln.
The data of the State Customs Service of Ukraine show that the largest importing countries are the following:
China: USD 118.46 mln, 24.3% of the total supply

India: USD 114.12 mln, 23.4%

Spain: USD 48.26 mln, 9.9%

Iraq: USD 35.81 mln, 7.4%

Italy: USD 27.53 mln, 5.7%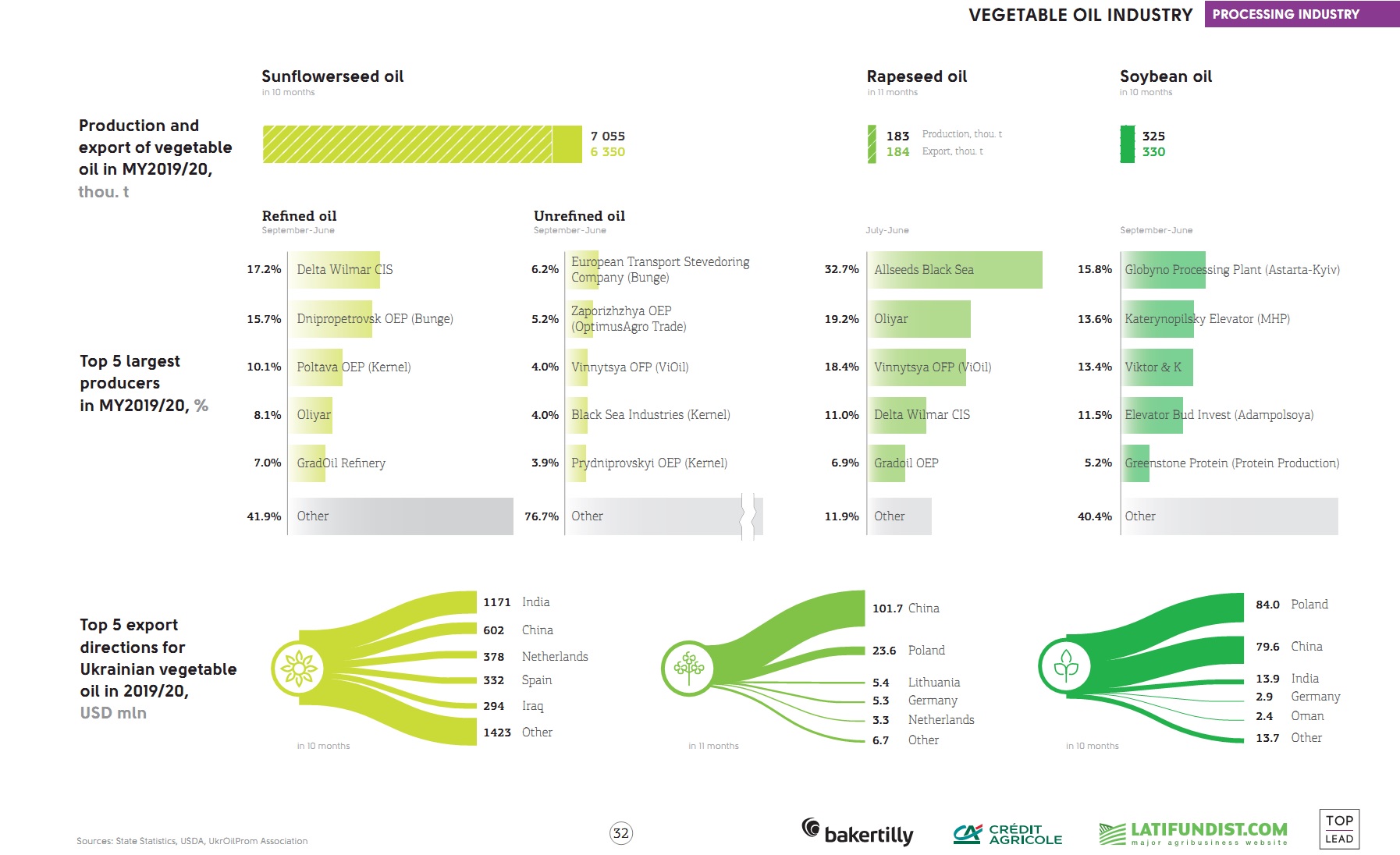 Export quotations for Ukrainian crude sunflower oil rose sharply, adding USD 65-70 over the past week amid the strengthening of oil prices.
In the 2020 production season, agriproducers in Ukraine harvested 13.07 mln t of sunflower.
Learn more: