Milk production volume 5% down YoY in Jan-May
Milk production in Ukraine reduced by 5.3% YoY to 3.4 mln t in January-May 2021 (5M 2020: 3.6 mln t), the data of the State Statistics Service of Ukraine show.
Dairy farms reduced milk production in the reporting period by 0.4% to 1.14 mln t vs. 1.15 mln t in 5M 2020.
Households cut the outturn by 7.5% to 2.29 mln t (5M 2020: 2.47 mln t).
Top 5 cattle milk production regions in Ukraine in 5M 2021:
Poltava: 274.8 thou. t (5M 2020: 292.3 thou. t)

Vinnytsya: 267 thou. t (288.1 thou. t)

Khmelnytky: 254.8 thou. t (251.7 thou. t)

Zhytomyr: 202.9 thou. t (212.5 thou. t)

Kharkiv: 181.8 thou. t (196 thou. t)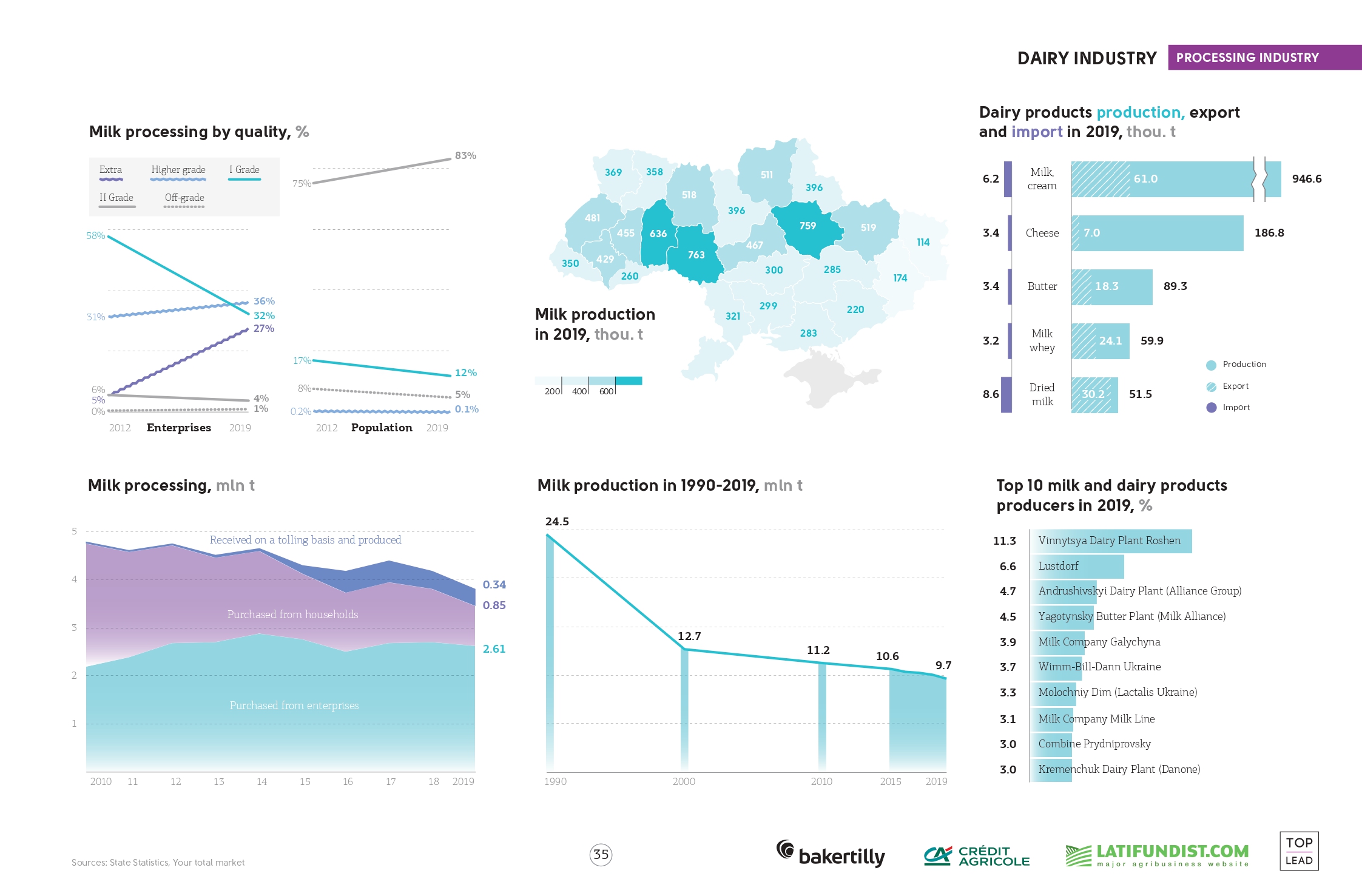 Previously reported that 25 dairy companies in Ukraine passed the audit for export to the EU. Since the start of 2021, Ukrainian dairy producers have been authorized for exports to five new markets.