Astarta's advanced soybean processing project cost expected to reach USD 50 mln
The agri-industrial holding Astarta-Kyiv launched a new investment project in September—the soybean advanced processing line will be constructed at the company's integrated processing complex in Globyno town of Poltava region. The line's designed production capacity is 100 thou. t of soybean protein concentrate (SPC) per year.
The total investment is estimated at around USD 50 mln. The implementation of the project will take 24 months.
As explained by the company, the technology provides for the production of soybean protein concentrate (SPC) from non-granulated soybean meal through extraction using a water-alcohol solution. Soybean concentrate is used as a feed additive for all kinds of animals, poultry, and fish.
The founder and CEO of Astarta-Kyiv Viktor Ivanchyk is convinced that it is Ukraine's ultimate goal to refocus step by step its economy from the raw material export model to the production of products with high added value, and advanced processing of soybeans is one of the promising areas of development for the domestic processing industry.
Viktor Ivanchyk

Founder and CEO of Astarta-Kyiv

"Astarta will offer the market not just a high-quality product, but a high-quality non-GMO product originating from European soybeans with guaranteed traceability. Availability of such high-quality product in the market will also contribute to the development of related industries, including aquaculture and livestock farming in Ukraine"
In early July, Astarta's organic crop production company made its first shipment of organic soybean to a German company.
Astarta's soybean area in the 2021 crop year is 31.2 thou. ha.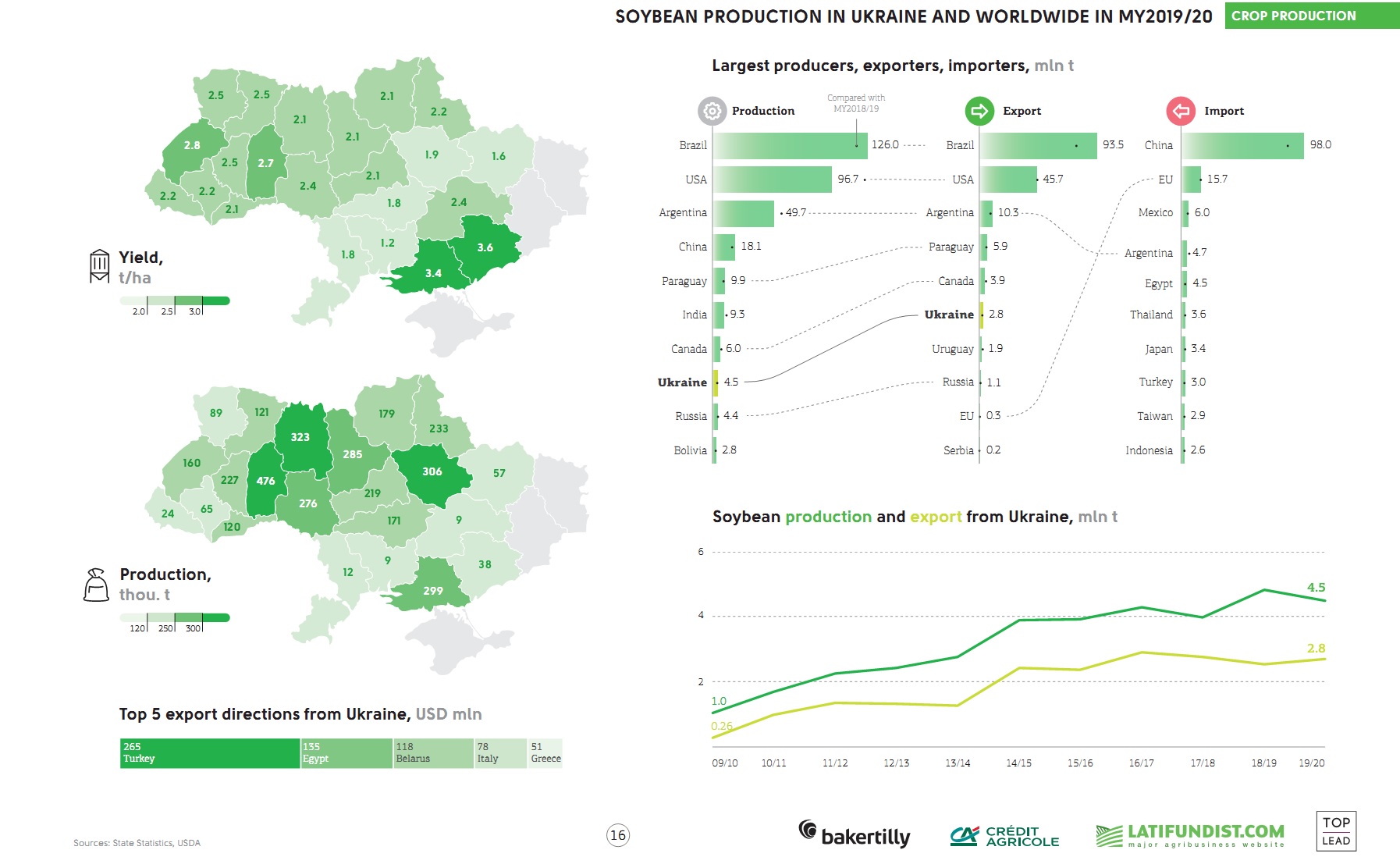 Learn more: