Two Kernel oilseed processing plants switch to rapeseed crushing on short supply of sunflowerseeds in Q1 FY2022
Kernel, the largest agricultural holding in Ukraine founded and chaired by Andrei Verevskiy, processed 482 thou. t of oilseeds in Q1(July-September 2021) FY2022, down 27% YoY.
To maintain capacities utilization, two Kernel plants switched to rapeseed crushing, the company explains. In the reporting period, processing volume reached 109 thou. t of rapeseed of new 2021 harvest.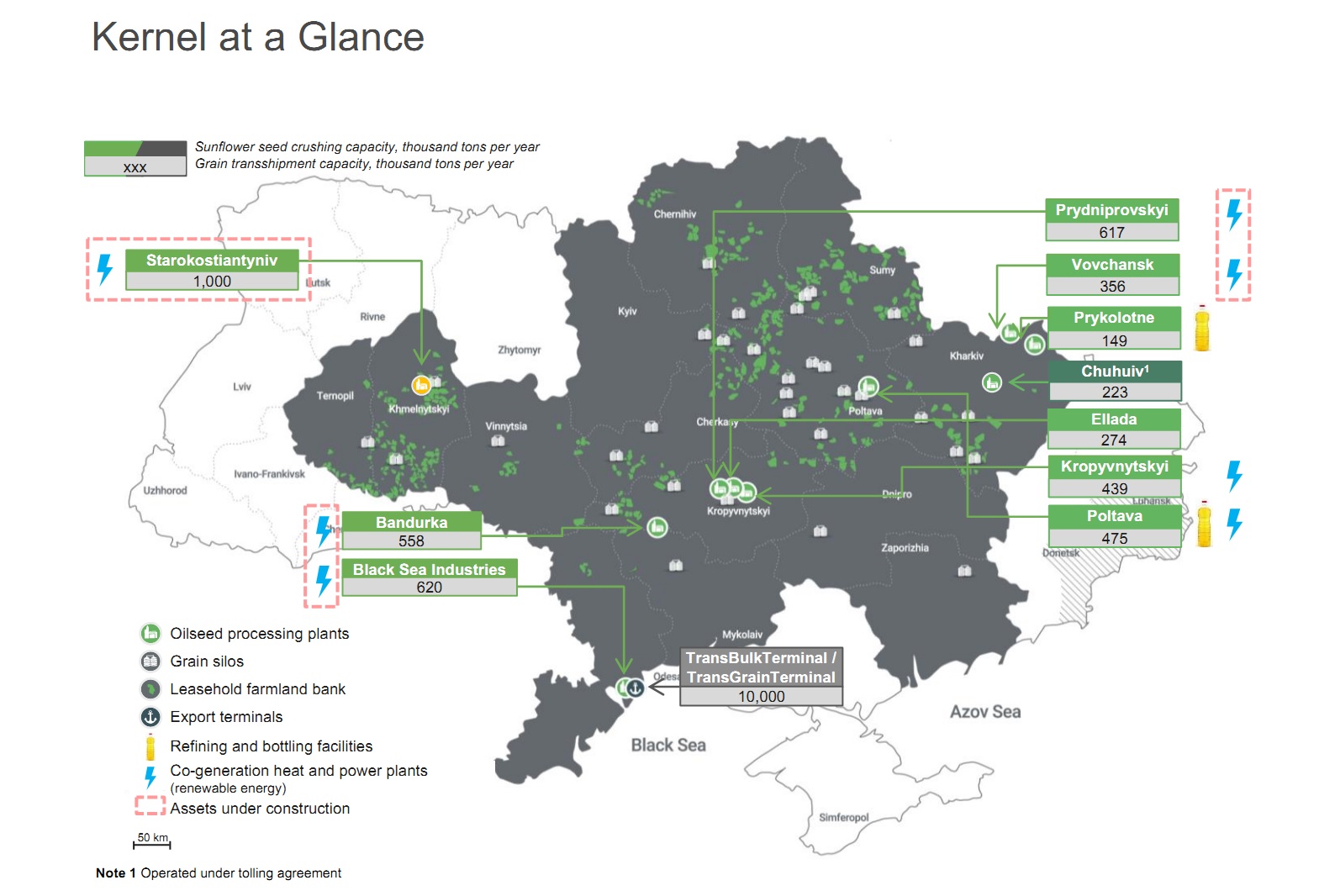 "With 373 thou. t of sunflower seeds crushing volume, the business suffered from insufficient supply of sunflower seeds on the market at the end of the sunflower seed processing season (September-August) following the poor harvest of sunflower seeds in autumn 2020," the report reads.
Kernel edible oil sales volume in Q1 FY2022 totalled 221 thou. t, a 25% decrease YoY, largely in line with production pattern. Of that, sunflower oil sales constituted 192 thou. t (including 30 thou. t of bottled sunflower oil), and the remaining was rapeseed oil.
Previously reported that Kernel considers the expansion of leased farmland to 700 thou. ha from the existing 506 thou. ha.
Related: