Danish investor acquired 5.02% shareholding in Kernel
The founder of the investment company Lind Invest (Aarhus, Denmark) Henrik Lind on Nov. 16 acquired 4.05 mln shares or 5.02% interest in Kernel Holding S.A., an agricultural holding founded and chaired by Andrei Verevskiy.
Under the report on the WSE, Kernel received a notification of major holdings about crossing the 5% threshold of voting rights, pursuant to the provisions of articles 8 and 9 of the Law of 11 January 2008 on Transparency Requirements for Issuers of the Grand Duchy of Luxembourg.
The data on the company's official website reveals that 39.16% of shares in Kernel Holding S.A. is owned by Namsen Ltd, a legal entity directly controlled by Andrey Verevskiy. The company's treasury shares sum 3.84%. 57% of shares is in free float.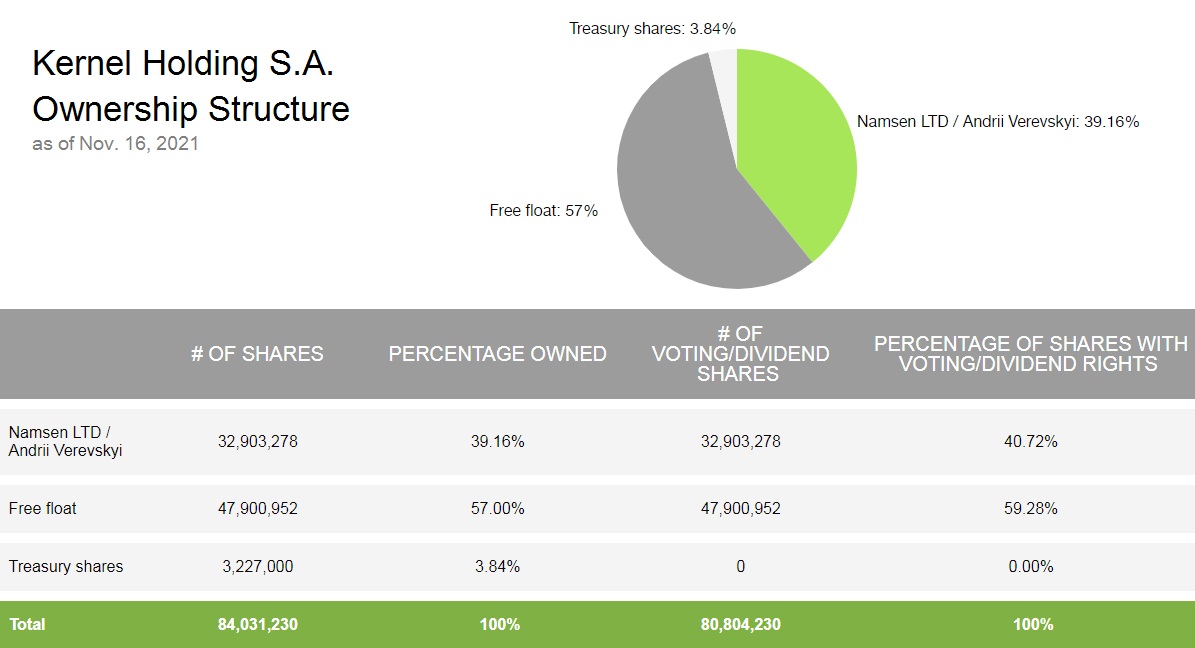 Kernel Holding S.A. market cap as of Nov. 10 made up USD 1247 mln.
Previously reported that the Debt Enforcement Office of Nyon District (Switzerland) filed claims to freeze funds of Kernel Chairman Andrei Verevskiy.