Corn prices dropped 10 pct in two days
On August 12-13, CBOT corn futures with delivery in December fell by 9.9%, the largest 2-day drop for the most active contract since 2013, commented Karen Braun, Global Agriculture Columnist at Thomson Reuters, in Twitter.
"However, the CZ settle on Tuesday is "still" the highest for the date in 6 years at $3.76-1/2. Nearly identical to the same date in '17 & '15, not far from '18 & '14," she added.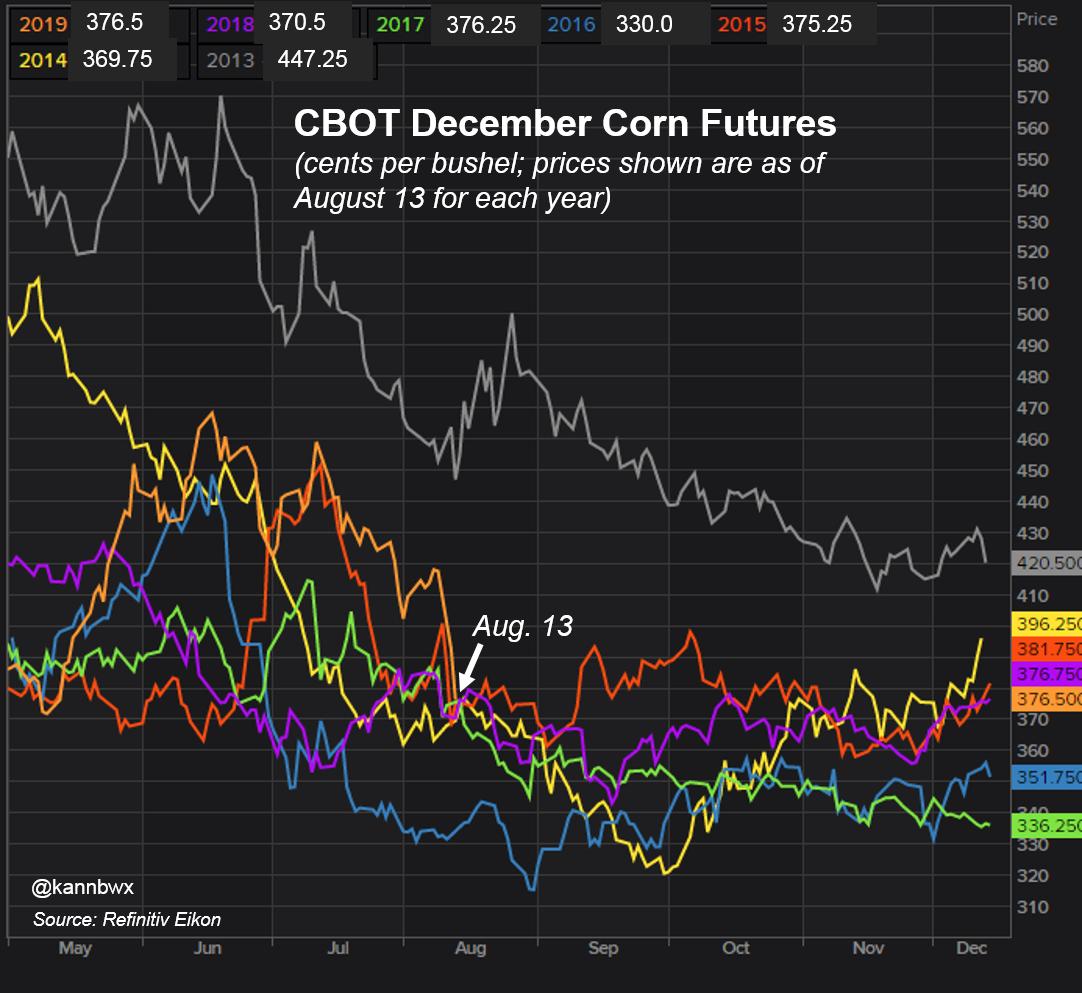 Just isolating December corn futures in 2017 and 2015 with 2019 for interest.....

Not entirely related but interesting: USDA's August 2017 corn yield came in at 169.5 bu/acre, exactly what was revealed yesterday for the 2019 crop. pic.twitter.com/8H0w8hZ6fM

— Karen Braun (@kannbwx) August 13, 2019
Previously reported that USDA analysts projected a record corn harvest in Ukraine. Crop yield forecast growth was facilitated by the increase of planting areas and change of weather conditions in Ukraine.