MHP issues USD 350 mln Eurobonds with estimated yield of 6.25%
Under the brokers' data, on September 12th, MHP Lux S.A. prepared for the offering on London Stock Exchange (LSE) of USD 350 million Eurobonds with an estimated yield of 6.25% per annum.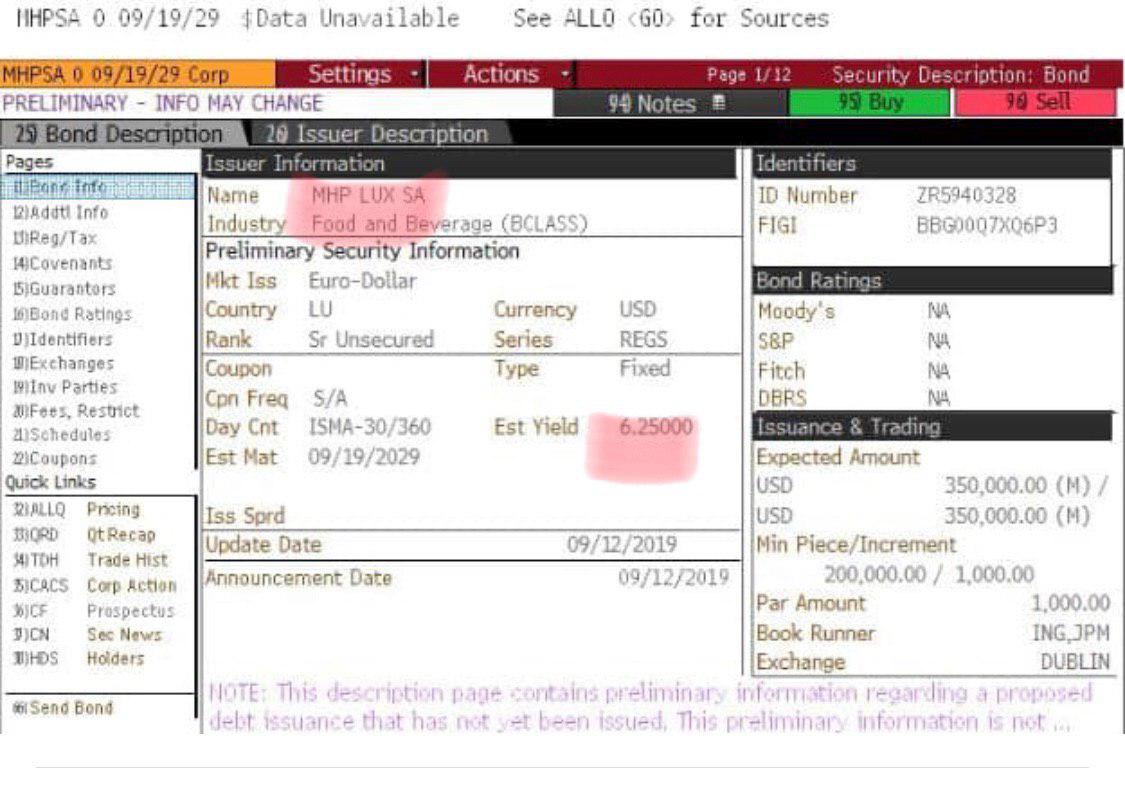 The securities will mature September 19th, 2029. The Luxembourg MHP Lux S.A. is the issuer.
The final terms of the transaction will be announced on September 13th until the end of the day, states the company's press service.
Earlier this week, MHP announced that it was arranging meetings with fixed-income investors in connection with a potential new Eurobond transaction by its wholly-owned subsidiary, MHP Lux S.A.
Previously reported that in H1 2019 MHP revenue reached USD 946 mln, having increased by 36% year-on-year (H1 2018: USD 694 mln).