EBRD loans USD 80 mln to Kernel
The European Bank for Reconstruction and Development (EBRD) loaned USD 80 mln to Kernel in the form of participation in syndicated senior secured revolving credit facility to finance working capital needs.
"The EBRD financing will support the Group's operations in what remains to be challenging environment as the Covid-19 pandemic is ongoing. Working capital financing is associated with the procurement, storage, processing, transportation of agricultural commodities, and their export," the message reads.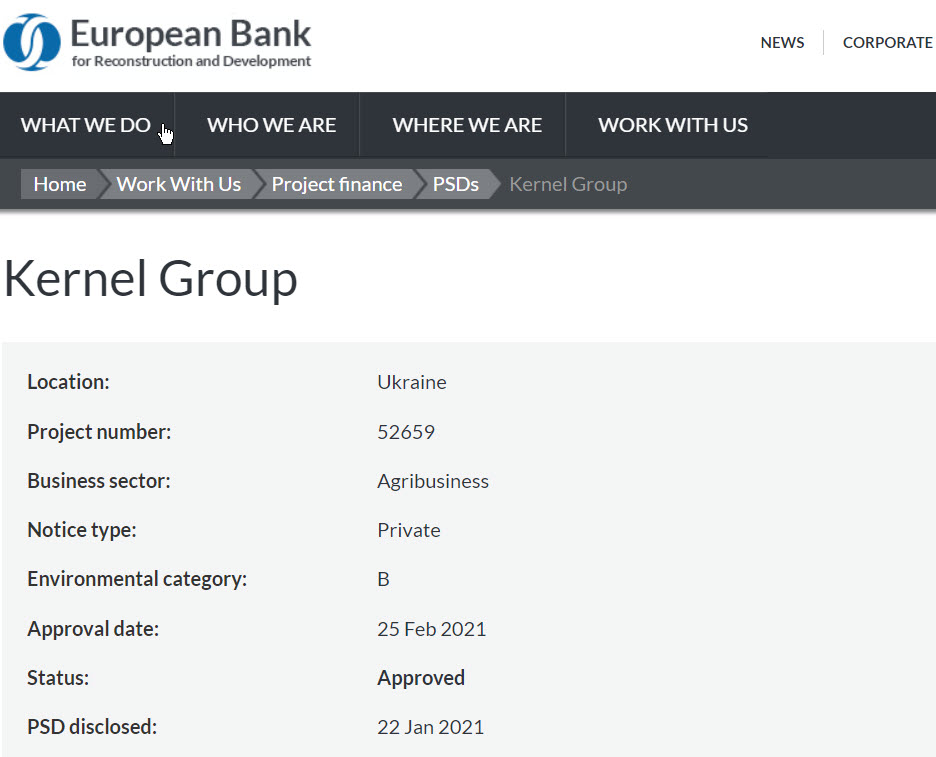 Previously reported that the company's net profit in H1 FY2021 boosted 3.3x.