Ukraine's sugar production forecast 30% up for 2021/22
Beet sugar production in Ukraine in the 2021/22(September 2021–August 2022) season is projected at 1.4 mln t, 30% up YoY, the Ministry of Economy writes.
"Considering the sizeable carryovers (422 thou. t) at the beginning of last season, the total supply of sugar will be 1.74 mln t, sufficient to meet domestic demand which is estimated at around 1.25 mln t," the report reads.
The Ministry notes that today the Ukrainian beet sugar industry has the capacity to produce up to 2 mln t of beet sugar annually which fully covers the domestic demand, 1.1-1.2 mln t.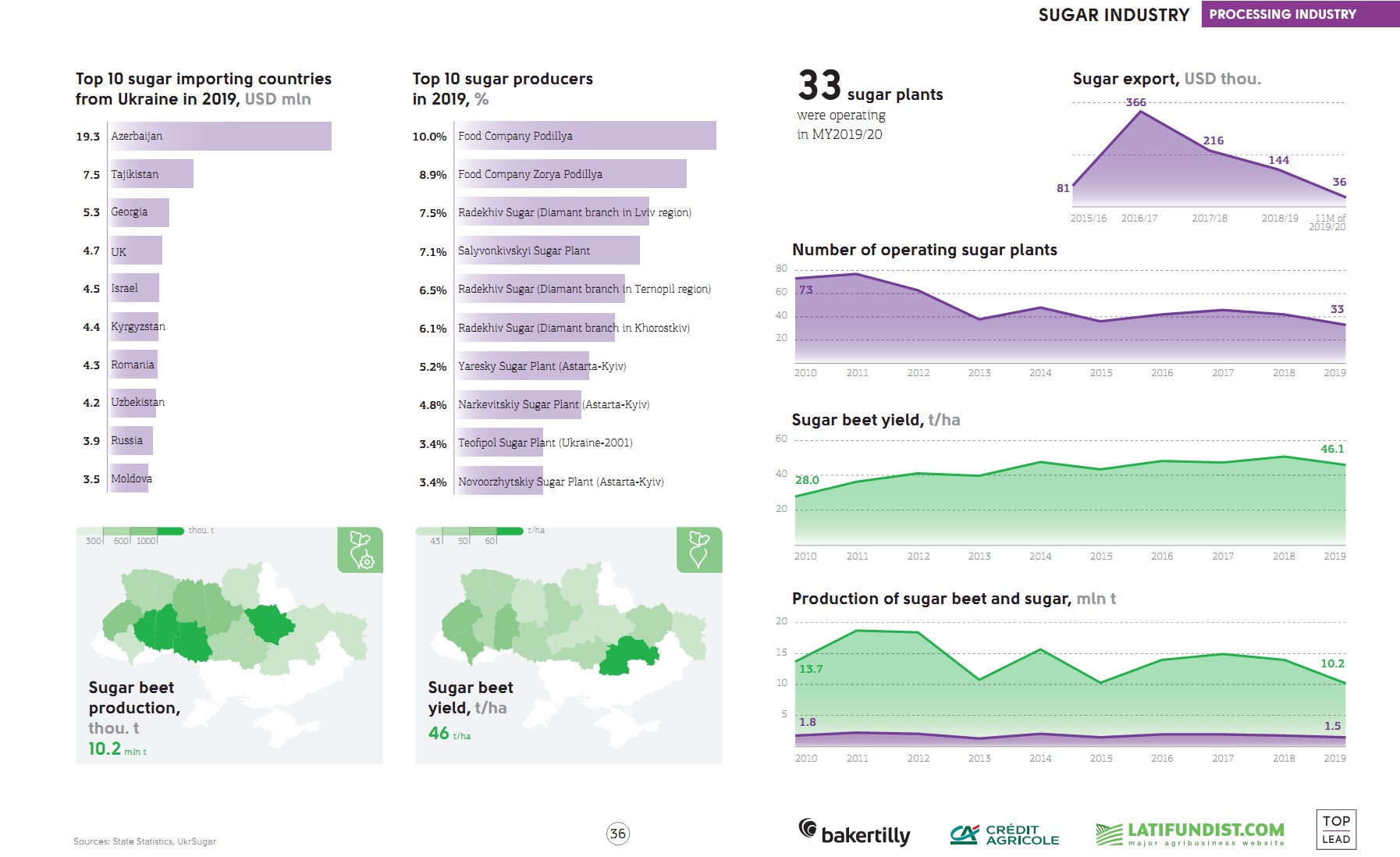 In 2020/21, Ukraine produced 1.1 mln t of beet sugar due to adverse weather conditions, a quarter less than in 2019/20.
As reported, in the current production season, 33 beet sugar refineries will be launched.
On 21 August 2021, Panda company's sugar plant in Cherkasy region was the first to start the new season.