Farmland sale agreements cover around 200 thou. ha in Ukraine
77,880 farmland sale agreements were registered in Ukraine as of December 31, which cover 198.4 thou. ha of agricultural land, the Agrarian Ministry reports.
The highest number of land sale transactions in regions as of the reporting date:
Kharkiv: 7,842

Kyiv: 5,734

Poltava: 5,574

Vinnytsya: 5,496

Sumy: 5,356
Largest farmland volume sold in regions:
Kharkiv: 28370,0 ha

Kirovohrad: 19075,6 ha

Dnipropetrovsk: 17566,4 ha

Kherson: 16063,4 ha

Poltava: 15383,2 ha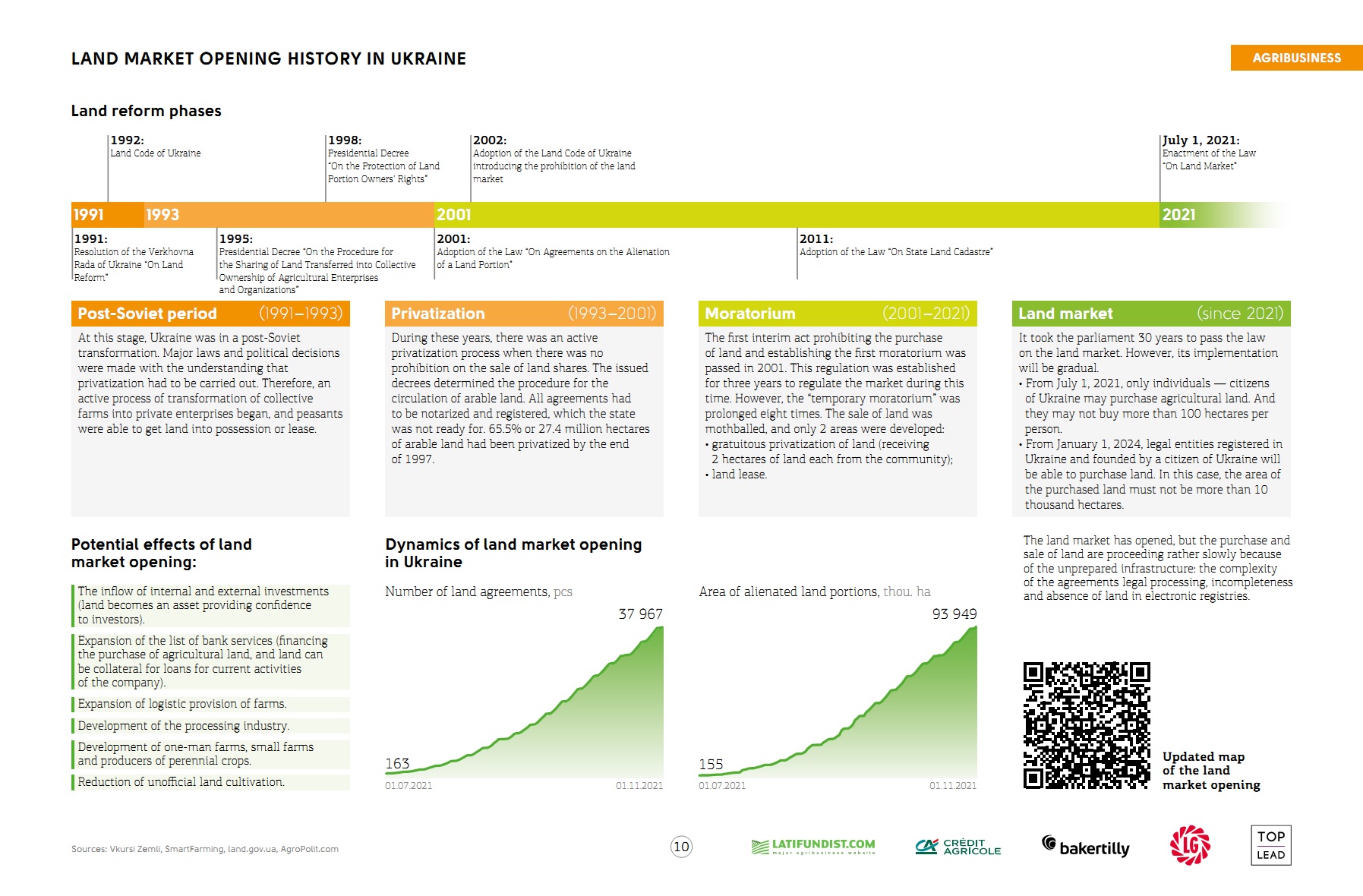 Farmland market for individuals—citizens of Ukraine, not more than 100 ha per person—was opened on July 1, 2021.
Learn more: