How Can a Niche AgTech Startup Grow Without Investments: Practical Tips
Dmitry Mikhalchuk, the founder and CEO of the Ukrainian IT project GrainTrack, whose team has developed a highly specialized program for automating the business processes of grain traders, shares secrets on how to bring a new product to the market with a minimum initial budget and gain a foothold in it.
THE RIGHT CHOICE OF A NICHE
When starting a new project, the main thing is to choose the right niche for a startup on which you will spend your time and resources. If the choice is correct, you might even not need pieces of advice given in this article, since the project will have investors very quickly. The project will have a chance to break through on its own. At the same time, it is necessary to analyze the value of your future solution, if the target audience will be ready to pay for it.
I made the decision to create my own project, having thoroughly studied the field of future activity — grain trading. Before that, I worked in this business as a manager in one large company and learned from personal experience that there was a gap in the niche with a quality software product for management.
Today the work of trading companies, whether it is wholesale or retail, is partially automated — the registration of applications is automatic, a single database of customers and orders is maintained, the arrival/departure at the warehouse is taken into account, planning and calculations are carried out.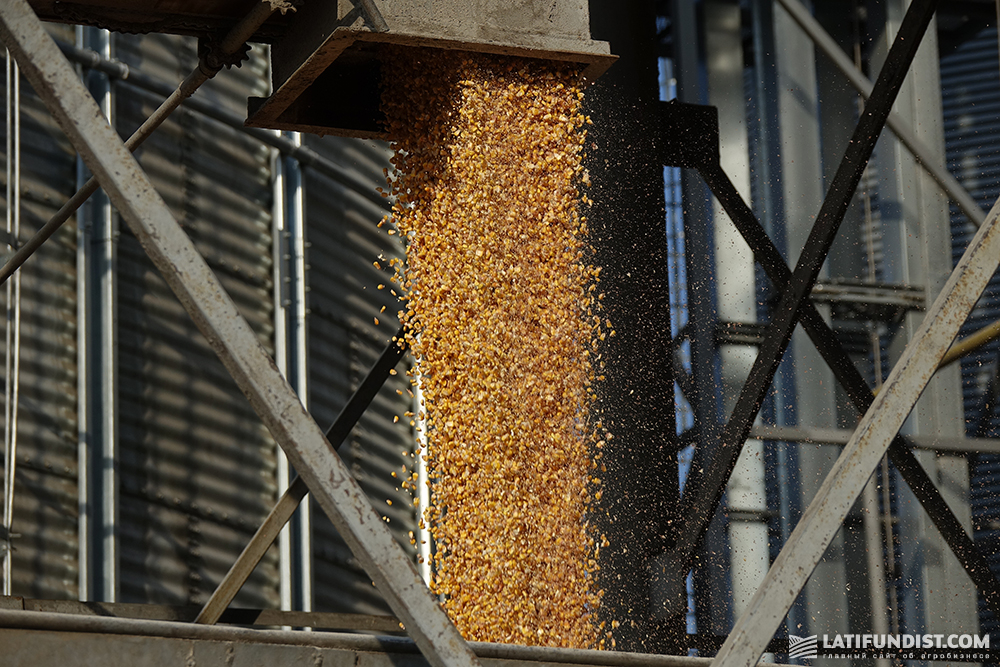 In grain trading, until recently all processes were mostly managed in Excel tables. Standard ERP and CRM systems are not suitable here due to the peculiarities of business, which are connected with the volatility of prices in the market and as a result — absolutely different approach to the purchase and sale of products, complicated process of contracts' execution and higher requirements to the evaluation of trade position and cash flows.
When we started, there were no special solutions in the niche, there were only single attempts to implement something similar for the customer.
The ability of the audience to pay is also important for the success of the project. For example, we took into consideration that grain trading has been dynamically developing in Ukraine over the past few decades, the volume of grain production is growing from year to year, thus increasing the financial capabilities of the business.
MARGIN OF SAFETY
In the majority of cases, at the beginning startups can count only on themselves, therefore founders should have some margin of safety for the basic development which can be presented to the market.
Moreover, the stock does not necessarily mean money. Our project was able to "start" due to the fact that I myself had basic programming skills and started working on the product on my own. Later, I got a partner — a like-minded person, who also started contributing to the development, and later to the promotion of the resource. It goes without saying that all of that was done free of charge during non-working hours from the main work.
The second important point is that we had minimal expertise in the field in which we were engaged, based on our own experience. This is a very important component because, without such expertise, you can "draw a problem in your head and come up with a solution", which in fact does not exist.
It is not necessary to rely on your own experience, it will be nice if you have a person in your field who is ready to become your insider. Otherwise, you will have to scrutinize your niche on the basis of specialized literature or publications.
In general, the idea here is to be able to release a basic product that will be able to satisfy the needs of the target audience, and you will not lose interest in development and promotion before you have your first customers, and this may happen not as quickly as founders of the project would like to.
DEFINE YOUR AUDIENCE CORRECTLY
At first, we made mistakes in defining our target audience. We believed that our client base was the entire grain trader market, from small to large. Only after some time did we realize that this was not the case. Small companies with two or three employees were interested in the product but it did not result in the conclusion of deals.
Based on the results of the presentations which we held and testing of the free of charge demo version of the programme, it became clear that it is too early for them to use the programme since their business process is still not that much complicated and all the required actions can be done in Excel spreadsheets.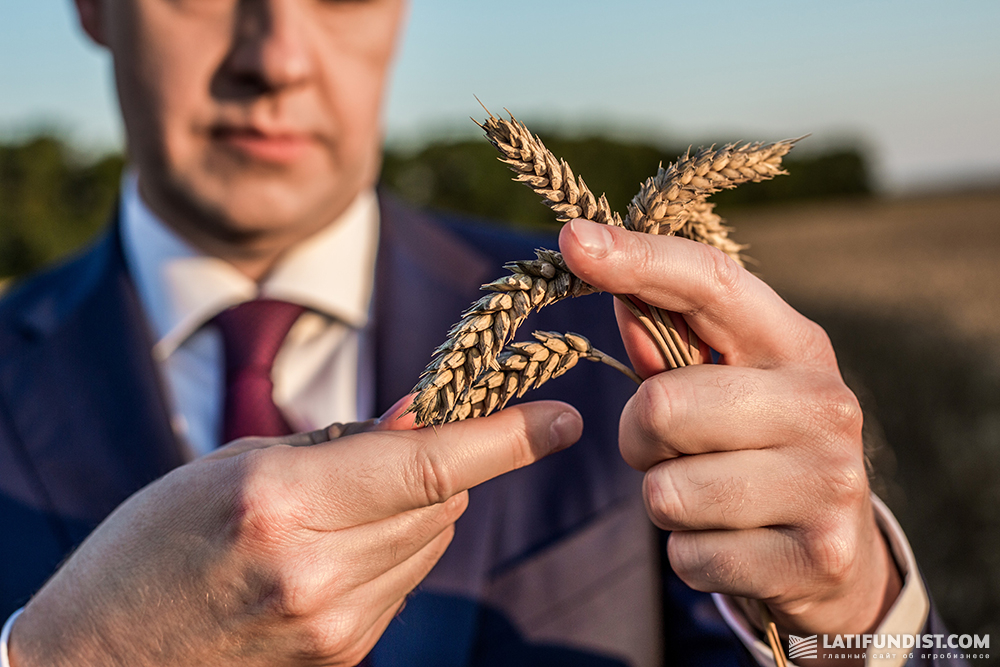 On the other hand, one year after the release of a basic version, interest from larger companies started transforming into the users.
It took time and effort to generate illiquid leads. However, we made the right conclusions and changed our marketing settings to target and reach companies that might be interested in the programme most of all.
PREPARE FOR A LONG GAME IN PROMOTION
You can wait a long time for the first client.
At the initial stage, startups often lack funds even for development, nothing to say about marketing. Therefore, the focus should be made on free PR.
We have used all available free of charge communication channels. We started a blog on our website, set up SMM on social networks, started making mass email mailings, writing expert materials in the media, speaking at specialized conferences.
For niche IT products, it is extremely important to choose the sites where your target audience is located — these are highly specialized resources and communities.
All this in combination with word of mouth, which started working very quickly, gave a good result.
To do all this, you do not need to hire a PR agency, the basics of this profession can be gleaned from the Internet, where there is a large amount of educational content on the topic.
You don't need to be fooled by offers of paid advertising articles about your business. They will earn money on you, but this will not yield the expected result. We also thought that a paid article with paid advertisements could help us make a name for ourselves. Having accumulated some funds, we ordered such material in one of the media, but this did not really change anything. PR for a beginner startup can only bring results with systematic work. You simply won't have enough money for paid materials.
Instead, systematic work with free-of-charge tools will give good indexing to your website and make your company recognizable.
HELP OF ACCELERATORS
At the beginning of our journey, we applied for participation in the startup development program, which was organized by the MHP accelerator in 2018.
We didn't win the competition, but due to the fact that we made it to the final (13 out of 184 participants made it to the final, including GrainTrack), we were able to appear in the press, including national channels, which later converted into attracted clients.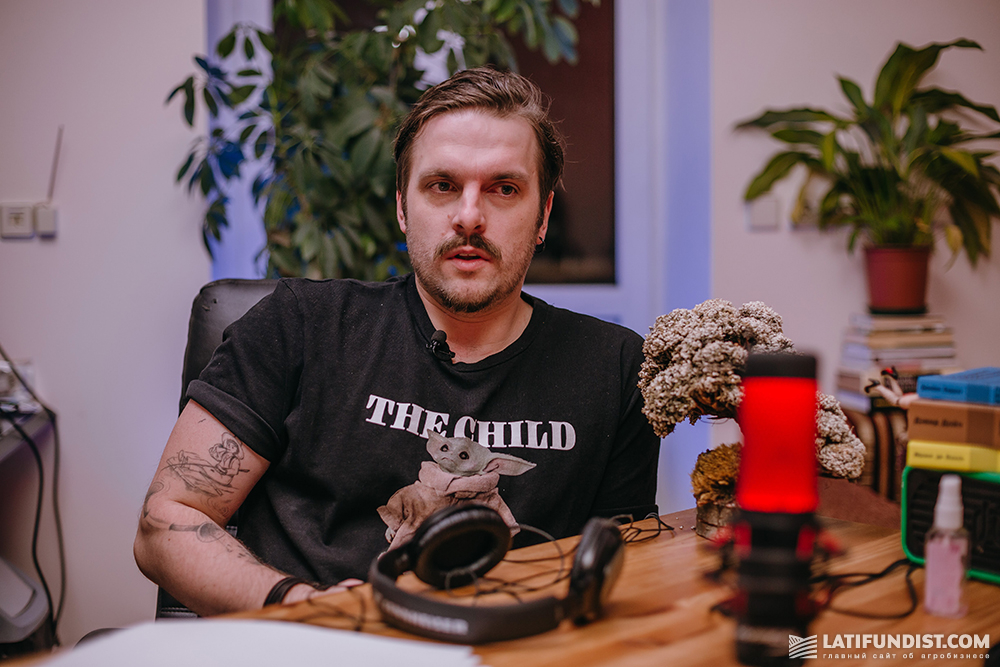 In addition to the specialized agro-accelerator, many accelerators, incubators and hubs for the development of the IT industry opened in Ukraine in the past few years, for example, UNIT.City, SECTOR X, 1991 OPEN DATA INCUBATOR and others, which help promising projects to get on their feet. Having a good idea for a startup, you shouldn't stand by but try to become a participant in the programs of these organizations.
CORRECT WORK WITH CUSTOMERS
Inept work with sales, especially in niche products, can put all the lead generation work down the drain.
Like many product startups, we started selling our development through a presentation and a free demo. There is a rather narrow place here. To sell a product, you shouldn't give demo access for a long time.
We initially opened access for two weeks, it ended up with the fact that potential customers did not even open the application. What is given for free and for a long time is valued low — as a result, most of the leads never made it to the test.
We have reduced this period to 3 days. At the same time, at the end of the trial period, we did not hesitate to call and ask a direct question whether they liked the system and whether there is a desire to test it further. This allowed us not to scatter our efforts.
However, if the answer is negative, do not rush to move such a lead to the "Lost" folder. If the presentation was carried out correctly and the main thing was told about the program, it is possible that this lead will come back to you later.
In our practice, this has happened more than once, the implementation of a product like ours is a serious business decision that entails the restructuring of many internal processes, sometimes companies need to think and mature.
Also, do not be lazy and create video and text instructions so that clients who will get acquainted with your product really understand it, and not just open and close it.
MAKE A UNIVERSAL PRODUCT FOR DIFFERENT MARKETS
It makes no sense to limit yourself to a certain market — this narrows your opportunities for developing a client base and scaling.
There is one important point in the niche in which GrainTrack operates — today we are no longer the only provider of such services on the local market. Other developers have appeared, but they make their programs based on the accounting system popular in the CIS, which gives them certain advantages for domestic consumers but makes it impossible to export their services to the western market.
We made our program from scratch. After analyzing the situation in Western Europe and the USA, we saw that local developers offer services similar to ours to grain traders, however, due to more loyal prices, we gradually began to bite off our share of this market. Today, in addition to the cases of grain traders from the CIS, our client portfolio includes cases of large grain traders from Canada, Switzerland, Great Britain, and Egypt.
BE FLEXIBLE
For a startup, the ability to adapt to the situation is vital. Big companies are clumsy, react poorly to external changes, and suffer from bureaucracy. In this situation, the ability to flexibly respond to changes and requests can become a significant advantage for a young IT startup and an additional add-on to the product of high quality.
Starting to develop our product, we saw it as a program for the operational management of grain trade. However, further we started receiving applications from representatives of other businesses. First, we signed a contract with a gas supplier — we had to make certain improvements to be able to record transactions with gas sales, and this is how our co-product GasTrack appeared.
Later, we realized that the functionality of our development is not limited to these two niches, but is suitable for the business trading in any other raw materials, for this we had to make only a few improvements. This is how we got our first foreign client engaged in the wholesale trade of coffee, a large Asian company. We are also negotiating with a large Western company that trades in metals and other commodities.
To summarize, I would like to advise people who are already developing their startups in narrow niches of the agro-sphere, or are just thinking about it, to approach their projects in a balanced manner.
Sometimes, for a project to take off, you don't need to make big investments of capital in the beginning. To do this, it is enough to make a careful choice of the field of activity, not inventing a problem, but proposing a solution to the existing one. Ideally, for this you need to know the problem personally or have friends who will provide the necessary insights, have two or three like-minded people from the field of development and marketing, and also correctly distribute your efforts to promote the product.
Dmitry Mikhalchuk, GrainTrack founder and CEO