Andrey Stavnitser: Investors Will Line Up If Ukraine Opens the Land Market
For the first time ever a large-scale conference Grain Ukraine 2016 has recently taken place in Odessa. It gathered authoritative international experts and leading representatives of the domestic agricultural market for a dialogue. The Forum was held in Davos style format of open talk show still unusual for Ukraine. Of course, in such mode, the organizer of the conference, TIS CEO Andrey Stavnitser was the most in demand. Nevertheless Latifundist.com has questioned him about the results of Grain Ukraine, the construction of the new terminal, the corporate village and many more issues. Likewise the conference itself, the conversation has turned out to be very lively and informal.
Latifundist.com: Andrey Alekseevich, could you share your impressions of Grain Ukraine 2016. Did you get it all right?
Andrey Stavnitser: I am pleased with the results of the first conference, in particular, with the response of the conference participants to the speakers, who we have brought from the USA, Argentina, China and the UK. As far as I am concerned, foreign expert gave us credit in advance, many of them had never been to Ukraine before and at the moment we are discussing the date of the next Grain Ukraine. I see that there is a demand on such products and it only needs to be adjusted to the market interests. In general, the conference is obviously useful and will develop in future. I am sure, that next year everything will be even better.
Latifundist.com: What objectives were set in frames of the conference?
Andrey Stavnitser: I simply want to create a ground for communication, training and business in Odessa in summer. I don't aspire to the best event of the year. I understand that it should have its own niche. We are not "grabbers", we do not take 1000 euros for entrance. On the contrary, we sometimes have to refuse people. For example, this year after we had drawn up the budget completely one company came up with a suggestion to become a sponsor. By that time, we had already assigned everything according to administrative expenditures and could not include that company. Eventually, we agreed to take them as a sponsor and they bought 50 tickets out of 70 remaining. It's the experience we had this year and I hope next year everyone will show interest in advance.
Latifundist.com: How did you come up with the idea to hold such forum?
Andrey Stavnitser: Do not laugh, but the idea appeared a short time ago – in February of this year. It had been shaped and discussed until March and then we were deeply involved in order to conduct everything on high level in June. We had to do a lot of things within tight time limits and to study on the way. I am very glad that I've chosen that particular company FIRST LINE Odessa to organize the conference. And even if there had been some blemishes they could be forgiven for the first time.
Latifundist.com: How did you select the members of the conference? Was it difficult to invite international experts?
Andrey Stavnitser: We've chosen them judging from what Ukraine is missing, where we should study and move forward. We've examined the innovations in farming, evaluated the ways of developed agrarian countries, the characteristic aspects in Argentina, Brazil, the USA.
Latifundist.com: Why did you pick out this particular format of a workshop with the attraction of leading grain market players?
Andrey Stavnitser: We are quite an informal company and believe that nobody is interested in formality. There is no point in sitting and listening to "drone" if there is a possibility to ask questions and find out something new in an open dialogue. People in our country are only getting used to such approach and are becoming keen on the format of talk show.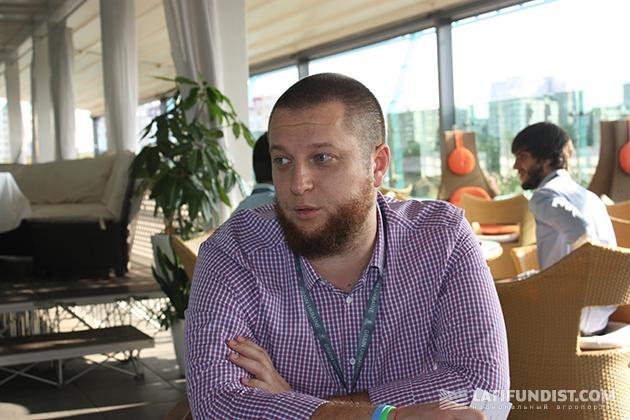 Latifundist.com: Why did you decide to organize the conference in English?
Andrey Stavnitser: We decided to choose this way in respect to our speakers. We wanted to show that Ukraine is not only ready for investments, but also for work, for partnership. By the way, our officials also didn't disappoint: they spoke out in brilliant English. It is difficult to answer how things will be organized next year, since it depends on the line-up, on the speakers. It is possible that we will hold a conference in Russian and translate into English. I desire that we approach the level of grain conference Global Grain Geneva.
Latifundist.com: Were any large deals made or contracts signed within Grain Ukraine 2016?
Andrey Stavnitser: Unfortunately, I do not know. If so, I would be pleased to get some agent's fee (laughing). But, joking aside, you've hit the nail on the head with your question: here and now is a contract season and many traders are contracting transshipment for the next year. It is already clear what the harvest will be, and all the traders go to Odessa for that reason. We intentionally adjusted the conference dates to this period so that people could arrive, rent a meeting room and communicate with the representatives of the terminals, partners, etc.
Latifundist.com: Tell us about the construction of a new grain terminal in Yuzhny port, the project of MV Cargo and Cargill? How it is being realized?
Andrey Stavnitser: The project is being built at full pelt. Works above ground are being executed, we are getting the permissions for dredging. I think we are even slightly ahead of schedule. So far, so good. We plan to start in mid-2018.
Latifundist.com: At the same time you are expanding your railway capacities. Do you see potential in it?
Andrey Stavnitser: Of course, I see. It is not only associated with the project of MV Cargo. TIS-Grain is planning to expand, other terminals also make plans and we must provide all of them with infrastructure. I invite you to come to TIS, and capture all this. It is a very large-scale construction; we have done a lot for the last year. We've laid a lot of new ways, built intercept parkings, a new entry. Everything is different now.
Latifundist.com: Recently in Odessa media the topic of trucks queues and weight control at the grain terminals in Odessa region has been frequently discussed. TIS-Grain is often a central figure of this news. How could you comment on this?
Andrey Stavnitser: Of course, none of the terminals knows how many trucks will arrive. Actually, grain trade across the country takes place in queues. Thus, if a client of a terminal declares the intention to buy grain at a price 2 USD more expensive than others, then hundreds of trucks from all over the country begin to move towards this terminal at the same time. Certainly the queue is formed. Totally TIS terminals shipped more than 9 million tons of grain last year. Of course, we have more trucks than any other. We are doing everything we can to draw this line in. We have the biggest intercept parking among all Ukrainian ports (over 1,000 trucks in total). We definitely understand that with weight control truck traffic will be even greater and we are preparing for it.
Latifundist.com: You've mentioned obtaining dredging permits. How smooth is everything going in this process?
Andrey Stavnitser: The license is being received by Ukrainian Sea Port Authority (USPA), and we help them in this matter. Now it is a very topical issue since, since according to the adopted decision of the Cabinet, 75% of state enterprises profits should be distributed in favor of the budget. If allow it USPA simply won't have the money to carry out the dredging. We believe that the effect of this decision should not apply to projects that have received the title of the Cabinet of Ministers. The government has undertaken the commitment. We've signed a contract with USPA, where the Authority undertakes to carry out the dredging. Moreover, there are penalties for all the participants.
If it turns out that USPA has no money, we'll let our foreign partners down. Ukrainian part will look like complete idiots, from the Prime Minister and to the Minister of Infrastructure. Everyone signed under it, including us. It is clear that there is a gap in the budget and it needs to be filled. At the same time, there are certain obligations that we have to fulfill in order not to look stupid in the international arena and to continue attracting investments into the country.
Latifundist.com: How current tariff policy of Ukrzaliznitsіa satisfies grain traders, what problems should be solved in this regard in the first place?
Andrey Stavnitser: Oh, what a topical issue! I've said many times that the most important task for today is discounts for route deliveries. Ukrzaliznytsia has a used-up infrastructure. UZ is a noumenon, a state of its own. Route deliveries allow to lessen the burden on rail network, to send goods directly from an elevator to a port, without disassembling a set of railcars. Today, these railcars with grain go in groups. If you organize block trains, it simplifies the job of UZ greatly: this reduces costs and travel time. In general, route operations (banding) decrease the amount of required railcars by approximately 20-25% depending on the type of load. For example, 20-25% less wagons are required in order to carry the same quantity of grains.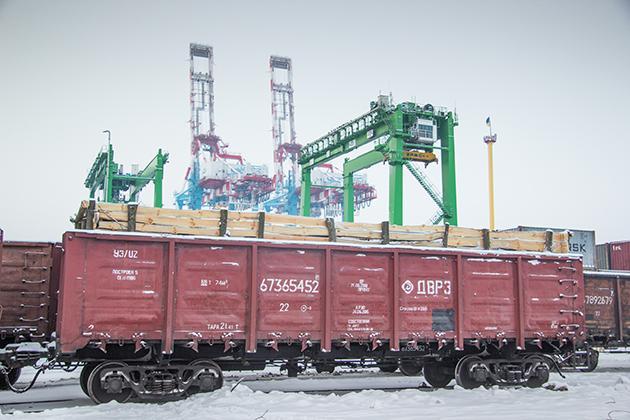 Latifundist.com: What are your forecasts for cargo turnover of TIS and other ports in 2016?
Andrey Stavnitser: The volume of grain transshipment at seaports in the first half of the year increased by 6.8% to 16.2 million tons compared to the same period last year. Corn takes 25.6% share of the total volume of cargo handled at the seaports. This is evidenced from the operational statistics of USPA.
However, state stevedoring companies at USPA berths handled only 863 thousand tons (- 44,4% to the first half of the previous year). Therefore, the share of private companies accounted for almost 95% of all grain transshipment at the seaports (15.3 million tons, + 12.7%).
According to USPA data, cargo turnover of Ukrainian sea ports in January-June 2016 declined compared to the same period of the previous year by 11.4% - to 63.2 million tons.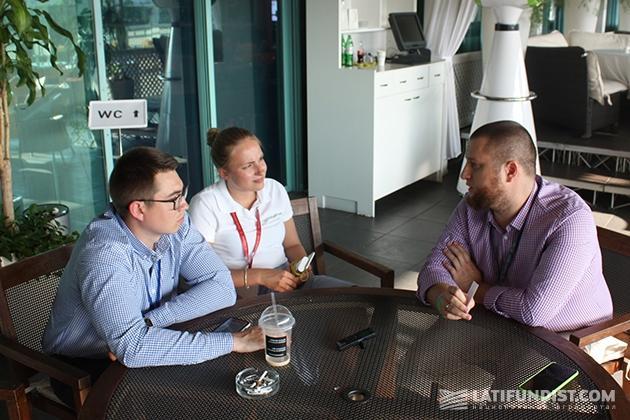 Processing of export goods dropped by 1.3% in January-June and amounted to 48.5 million tons. Import cargos transshipment went down by 13,5% -. to 8.064 million tons. Transit cargos processing decreased by 48.9% -to 5 million tons. Transshipment of coastal cargo totaled 1.5 million tons.
The processing of containers in January-June increased by 20.8% - to 290.9 thousand TEU.
During January-June state port operators of the Ministry of Infrastructure processed 20.3 million tons (32% of the total cargo volume). Other port operators (mostly privately owned) at all berths processed 42.8 million tons (68%), including 24.8 million tons (39%) through USPA berths.
I do not want to make forecasts now. As you can see, currently things are not as good as we would like. It's true not only for us, butalso for all other ports. I know for sure that, unfortunately, this year will be less favorable than the previous one. There will be no growth. Today, one of our major customers, Metinvest, is facing some difficulties. We, as a service partner, pass through this situation together with them.
Latifundist.com: What is the current atmosphere at Port Yuzhny? In particular how the dispute between Allseeds and UkrLandFarming is developing?
Andrey Stavnitser: I know that there is some sort of a trial between the "Swiss investor" Viacheslav Petryshche, Odessa Regional State Administration, USPA and all other…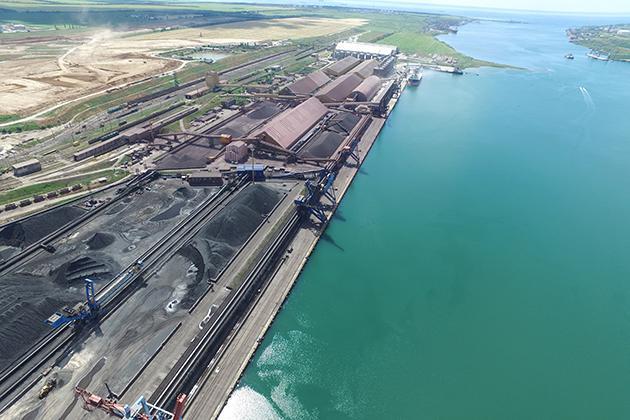 Latifundist.com: Does it influence you in any respect?
Andrey Stavnitser: Viacheslav Ivanovich, whom I respect greatly, believes that everyone owes him. And I believe that neither we nor UkrLandFarming owe him anything. He wants an access to the sea through our sites. Nothing personal, but it's not in our best interest and, as far as I know, not in the interests of UkrLandFarming. Every day I load goods of Allseeds company through the pipe at our berths. Not for one second I haven't stopped, haven't broken the contract, I fulfill all my obligations, despite serious pressure in the media. I try as much as possible to show less emotion in this matter. They will solve it. I can only say that Allseeds Company has a multiannual contract with us in respect of oil handling, and we are executing it.
Latifundist.com: What advantages does the introduction of "free practice" at ports bring to business
Andrey Stavnitser: Average time from mooring operations ending to the beginning of preparation for cargo operations is about 10 minutes. Average time of control procedures on board at registration of a vessel's departure is 42 minutes. 1036 ships within 6 months have been served according to streamlines proceedings at port Yuzhny.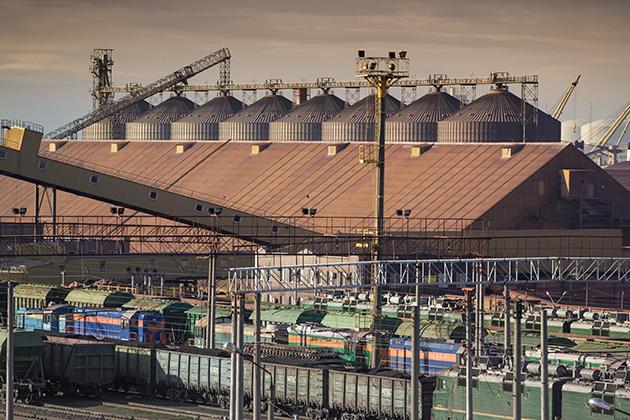 As you can see, "free practice" has improved the situation, reduced downtime, but it does not solve all problems. There are many more to handle. For example, port charges. Actual port charges in Ukraine are absolutely gigantic: higher than in Romania, Bulgaria, Russia. Today we are the most expensive on the Black Sea. TIS is one of the initiators of port charges reduction at Ukrainian ports. We are working on it and are gathering an expert group: we want on the ground of one of international organizations to initiate a question of port dues decrease. We should become competitive on the Black Sea.
Latifundist.com: How realistic is for farmers to export the output themselves?
Andrey Stavnitser: Great question. It is real. They should get started with containers, then gradually expand by small vessel shipments to, for example, Turkey or Spain. Why not?
Latifundist.com: Do we have many companies of such kind in Ukraine?
Andrey Stavnitser: Not a lot, actually.
Latifundist.com: What are they afraid of?
Andrey Stavnitser: Look, it is necessary to create a whole bunch of departments: logistics, freight, sales. I recommend young farmers not to be scared of anything. There is such a thing as container shipping. Your entire risk is estimated just in tons, not in hundreds of tons. One container fits 20-25 tons of something. Start with container shipping. Sell 10 containers to India, then 10 containers to China. Sell wheat, rape, flax. Try to see what comes of it.
It is not easy to begin trading vessel shipments – the risk is high. It requires financing and so on. And in container shipments you take an expeditor and he forwards all your containers, sends them, where you need. This is the main trick. Thus, you sold goods to India, a container went there, was quickly unloaded in the port, taken to a farm, there a farmer opened it and fed to livestock. Done. No fuss.
Latifundist.com: At the conference you spoke a lot about agricultural prospects of Ukraine. How do you evaluate current investment climate in our country, how attractive are we to overseas business?
Andrey Stavnitser: Look, what is happening. COFCO has opened a new complex for grain and oil-bearing plants transshipment. Bunge has set up an oil extraction plant, Сargill is building facilities. It notably speaks for itself and is happenings despite the fact that corruption in our country is still thriving and concerns not only us, but also foreign companies. Just imagine what rush would be if corruption was lower and the land market was finally opened for sale. Investors would crowd in a line.
Latifundist.com: As Mikheil Saakashvili advisor is it easier for you to solve burning questions?
Andrey Stavnitser: I regularly answer this question, since we are financed by EBRD and IFC's, and this is a very important point for them. I have no business issues with Saakashvili. I consult Michael regarding infrastructure, transport, logistics, ports of the southern region.
Latifundist.com: How TIS managed to establish such fruitful cooperation with international financial institutions?
Andrey Stavnitser: We are a super-transparent company. We have been audited by Deloitte for more than 10 years. All our shareholders are Ukrainian individuals, no offshore structures. Once we made a choice for ourselves that we live in this country and want to sleep peacefully. Do you remember the joke "pay taxes and sleep in peace in a park, on a bench, at a train station" (laughing). In terms of tax burden, we pay the most in comparison with other ports. And yes, we also do not like where this money goes. But taxes are in many respects a matter of conscience.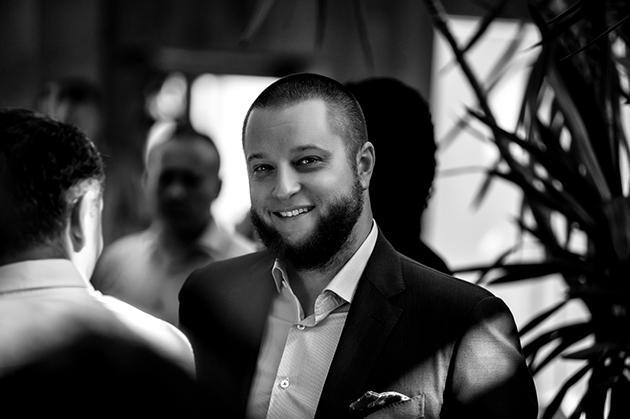 Latifundist.com: In terms of Сельский Ревизор (Rural Inspector) project we estimate agribusiness investments in social sector. How socially responsible is your company?
Andrey Stavnitser: There is an interesting idea. I've recently discussed it in Kiev with a very serious businessman. He told me: "Old fellow, we've thought here, what if we make our village. Why do not register and pay taxes there. And let it be our condominium, where we will spend the money on what we think is necessary for the development of the village. We'll register a certain number of people there proceeding from the position that someone will eventually want to move there".
I've answered him that we had done it 6 years before. There is a village Vizirka next to us. My family members and I are registered there. We have a business center in Vizirka, where a lot of our and other companies work. We on purpose pay taxes there and understand what they go for: the clinic, the road or gasification. Local village head is a former TIS employee. At the expense of our company and taxes we have built a school, a kindergarten, a church. We've equipped a football field and arranged a pond. Our top manager loves horses and has built a stable. There animals are not only kept, but injured horses are nursed. Moreover, we organized a free hippotherapy sessions for children.
I market the idea of corporate village. It is an extremely interesting project. You know, people are fed up with budgetary means embezzlement and they want to see how their money is managed. Come and see for yourself.
Latifundist.com: We'll definitely take advantage of your invitation. Thank you for an interesting conversation.
Andrey Stavnitser: My pleasure. I've enjoyed, too.
Ilya Yesin, Oksana Kudinova, Latifundist.com