Perlyna Podol'ja accuses Mriya of raiding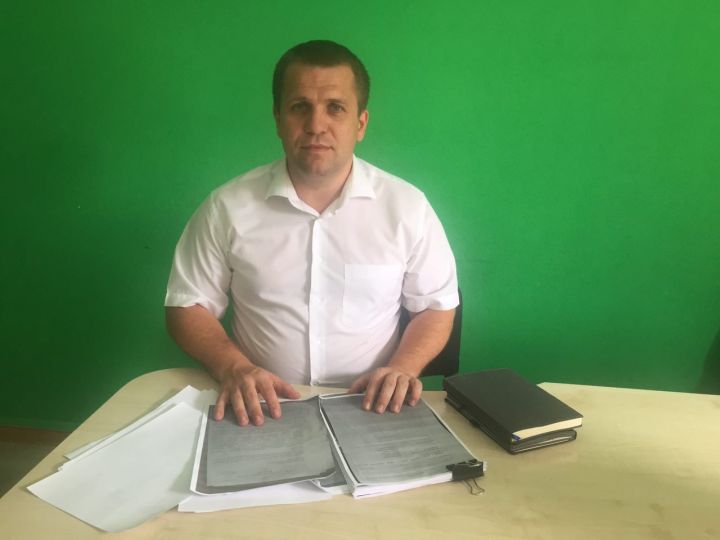 Sergei Ivashchuk says that Mriya takes away the land leased by Perlyna Podol'ja
Photo by: Latifundist.com
Belogorye Agro-M enterprise is trying to take over 360 hectares of land leased by Perlyna Podol'ja.
Sergei Ivashchuk, CEO of Perlyna Podol'ja, announced this information in an exclusive interview with Latifundist.com. He also accuses the Commission on Consideration of State Registration Complaints of the Ministry of Justice of Ukraine in facilitating illegal frauds with the registration of lease agreements.
According to Sergei Ivashchuk, the first attempts to take away leased land from Perlyna Podol'ja occurred in spring this year. Then the above mentioned Commission of the Ministry of Justice, on the basis of the complaint of Belogorye Agro-M, without warning annulled the lease agreements, which were previously signed with the shareholders of Perlyna Podol'ja.
"When we understood that fraud took place and, in fact, that was an attempt to take away these lands, we immediately appealed to the state registrars and, in accordance with the legal procedure, restored these contracts. Realizing that someone encroaches on our lands, we started monitoring the Commission's website every day — this is the only way to protect ourselves against the same situation," says Sergei Ivashchuk.
Later, several more meetings of the Commission of the Ministry of Justice took place. On one of the meetings, the members of the Commission promised not to interfere in the dispute between the two business entities. It was suggested to transfer the dispute to the judicial plane. However, the lease contracts of Perlyna Podol'ja, according to Sergei Ivashchuk, were removed from the register. Then the agricultural firm went to the Khmelnitsky District Administrative Court, which on July 4, 2017, banned any registration actions with respect to disputed land.
When checking the data on the owners of Belogorie Agro-M, it turned out that the ultimate beneficiary is Mriya Holding Cyprus Limited — company registered in Nicosia, the Republic of Cyprus.
After that, CEO of Perlyna Podol'ja tried to establish a dialogue with his colleague Simon Cherniavsky, CEO of Mriya Agro Holding.
"What do I see now? The management of Mriya is getting ready to take away the leased land of Perlyna Podol'ja and harvest 360 hectares of our land. The value of the dispute is about 1 thousand tons of grain. Such conclusion is made due to the company's management actions. All our attempts to resolve the situation in a legal channel face the unconstructive position of Mriya management, who did not want to negotiate and claimed that they will harvest what they do not own," Sergei Ivashchuk noted.
Considering all these circumstances, Latifundist.com asked the management of Mriya Agro Holding to clarify the situation. We hope to hear the second party.