GRAIN UKRAINE 2018 devoted to challenges and risks of the agrarian season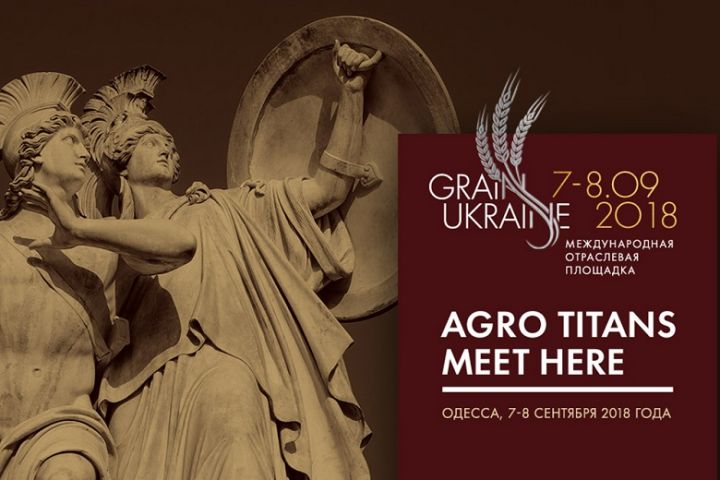 The 3rd International grain conference GRAIN UKRAINE 2018, which is to be held on September 7-8 in Odessa, will be devoted to the challenges and risks of the agricultural season in the context of grain exports.
One of the sessions will discuss the impact of Trump's new trade policy towards China on sales of the Black Sea grain. The consequences of the trade war, in particular, will be the speech topic of Miriam Morat, Senior Economic Analyst at International Grains Council (Great Britain).
In the discussion about new trends in pricing and risk hedging, the participants will talk about the perspectives of futures for the Black Sea grain. Among the speakers are:
Jeffrey Kuijpers, Executive Director of CME Group (Great Britain);
Matt Ammerman, Risk manager and Vice President of FCM Division in Eastern Europe and the Black Sea region INTL FCStone Financial Inc. (Great Britain);
Aleksandr Bobylev, Senior Pricing Specialist of the Department of Agriculture at ЕМЕА S&P Global Platts (Great Britain);
Aleksandr Solovey, CEO of Spike Trade Group.
The pool of speakers at GRAIN UKRAINE 2018 also includes Helen Fairlamb, Project Manager of IFC. She will talk about one more hedging instrument — the "Agrarian Receipts in Ukraine" project.
Also at GRAIN UKRAINE, there will be discussions about operational efficiency, evolution of management decisions and innovations in the agrarian business.
The final session of the first day of the conference will be devoted to work under infrastructural restrictions.
"In this year's program, we focus on speakers from those countries that are economically interesting for Ukrainian grain producers and traders. Participants will get an idea of new markets and trade strategies for them," says Irina Bondarenko, Head of Organizing Committee of the International Conference GRAIN UKRAINE.
The detailed program of the 3rd International Conference GRAIN UKRAINE and registration are available on the website grain-ukraine.com.
GRAIN UKRAINE is the key international industry platform for dialogue between the largest representatives of the agri market, the leaders of Ukrainian agri food companies, commercial and investment banks, and technological trendsetters in the agri sector. The conference tag line in 2018 is Titans of the agricultural market are meeting here. The organizer of the event is TIS group of terminals, the co-organizer — IdeasFirst company.