Sunflower oil production up 20 pct in Jan-July
In January-July 2019, Ukrainian processing enterprises produced 3.25 mln t of unrefined sunflower oil, 17.3% higher from the corresponding period in 2018.
The State Statistics Service of Ukraine reports that in July production of this product amounted to 320 thou. t, 61.2% higher from the comparative period of 2018, although 23.9% lower from June of the current year.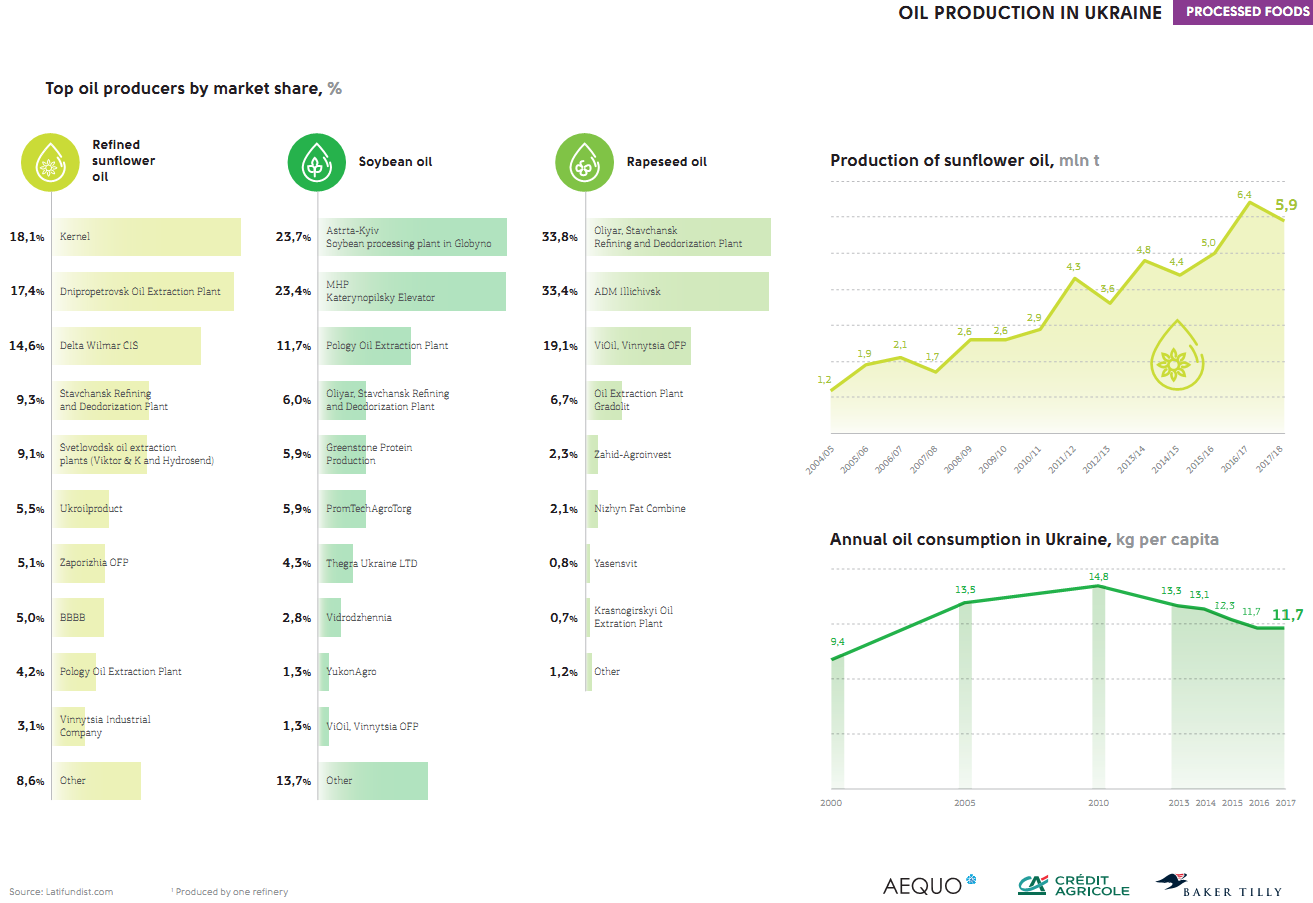 The State Statistics also specified that margarine and edible fats production volume over seven months reached 80.4 thou. t, 0.6% higher from the relevant indicator last year. In July, 11.6 thou. t of these products were produced in Ukraine, 5.2% lower from the comparative period of 2018, yet 10.4% higher from June.
Earlier it was reported that India considered imposing an extra 5% tax on vegetable oil imports within weeks and using the revenue to help boost the country's stagnating oilseed production.