Ukrainian soils suffer from dewatering worst in ten years
Ukraine has experienced a shortage of precipitations, high temperatures and dry winds provoking dewatering of soils, Agritel writes.
"According to the Ukrainian hydrometeorological centre, the level of soil moisture in most of the regions is one of the lowest for these last ten years and comparable to 2015's levels," the message reads.
Under the data from the Ukrainian Ag Ministry, plantings of winter crops are now completed. After last adjustments, the official acreage is close to 7 mln ha or 96% of the target. As reported, this decline is mainly concerning the winter wheat hit by unfavourable weather conditions during autumn.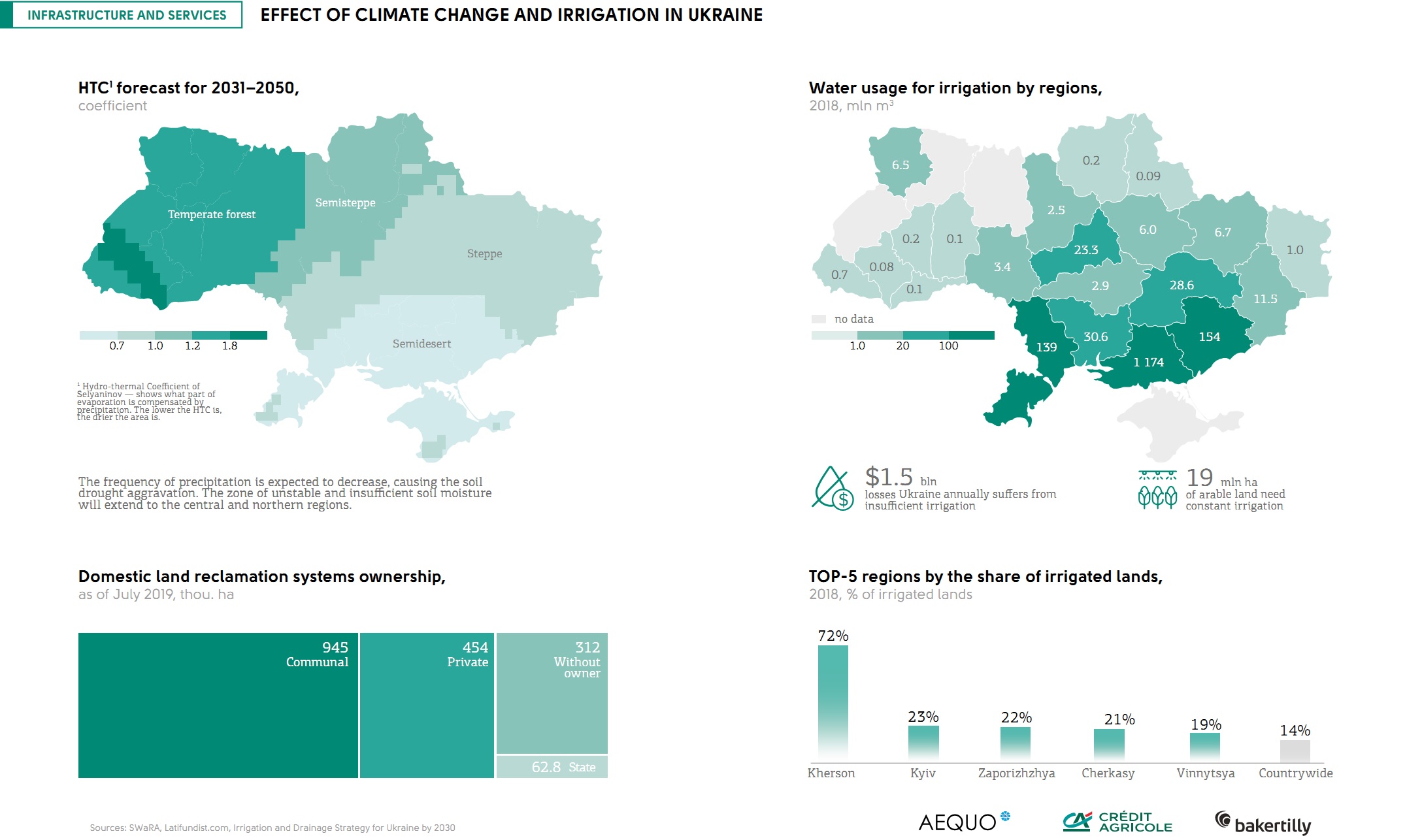 As of December 10th, harvesting of grain and leguminous crops in Ukraine was conducted on the area of 15.2 mln ha or 99% of the total. The crop reached 75.2 mln t using the average yield of 4.95 t/ha.