Grain export 2019/20: corn shipment 3 mln t higher YoY
Since the start of 2019/20 (July 2019 – June 2020), Ukraine has supplied 39.48 mln t of staple grains to foreign markets.
As of Feb. 24, agricultural commodities shipment increased by 7.65 mln t (24.5%) from the prior year's comparative period, 31.83 mln t, the information and analytical portal of the agro-industrial complex of Ukraine reports.
Grain export structure in the reporting period is as follows:
wheat — 16.35 mln t (3.98 mln t more y-o-y);

barley — 3.99 mln t (711 thou. t more y-o-y);

corn — 18.65 mln t (3.09 mln t more y-o-y);

rye — 5 thou. t (82.6 thou. t less y-o-y).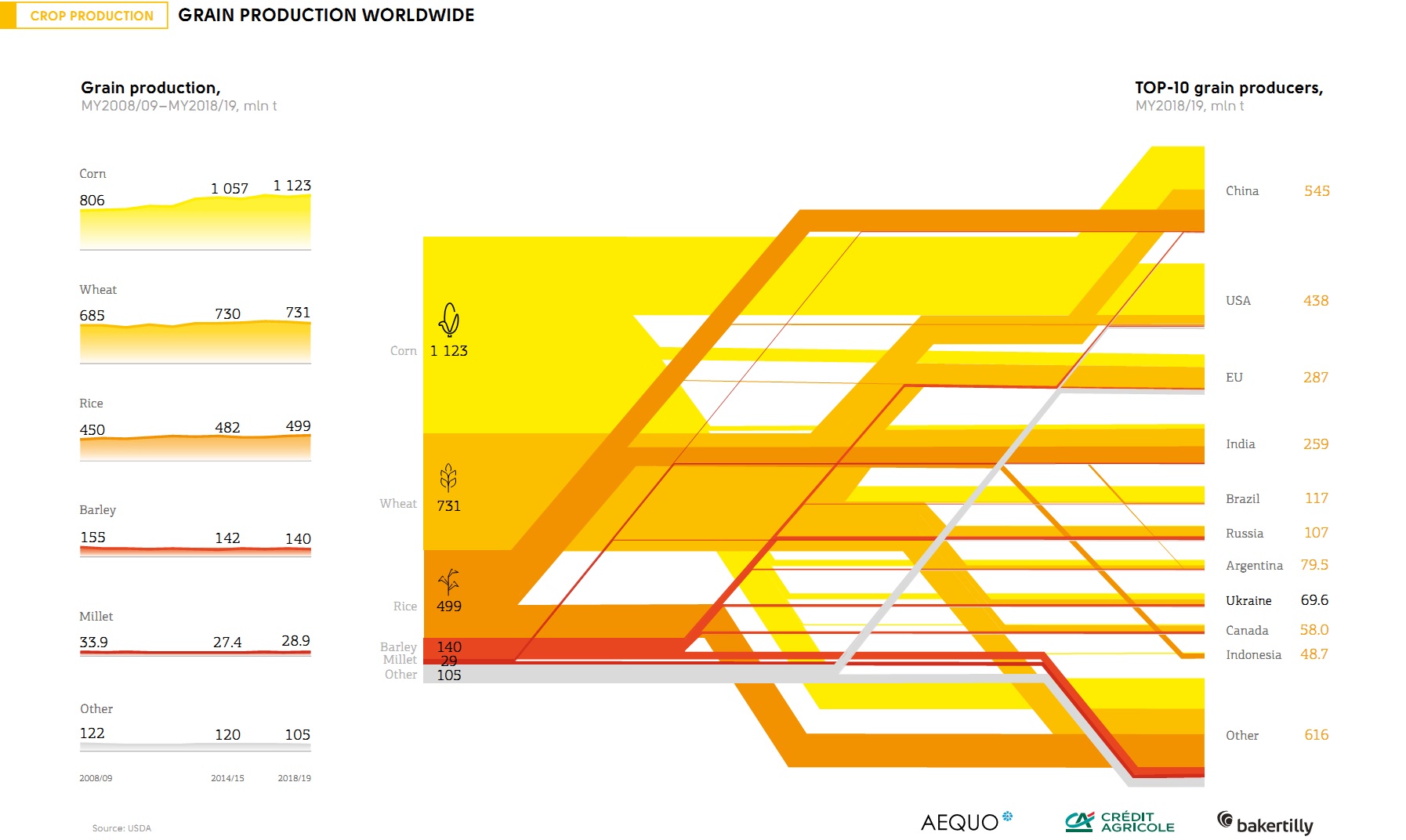 As a reminder, in 2019 Ukraine imported major agricultural crops seeds for the amount of more than USD 410.3 mln, whereas the export of seeds from the country stood at USD 15.10 mln.
Learn more: