Demand drop on coronavirus spread led to Black Sea wheat cheapening
The sharp drop in global indicators amid fears of a potential recession at the beginning of the week and further weakening demand for grains due to the continued spread of coronavirus led to a decline in export quotations for grains in the Black Sea region, Refinitiv Agriculture writes.
"Nevertheless, the presence of several serious but hardly predictable factors at once often forces operators to take a pause until the situation in the market is clarified," noted the analysts.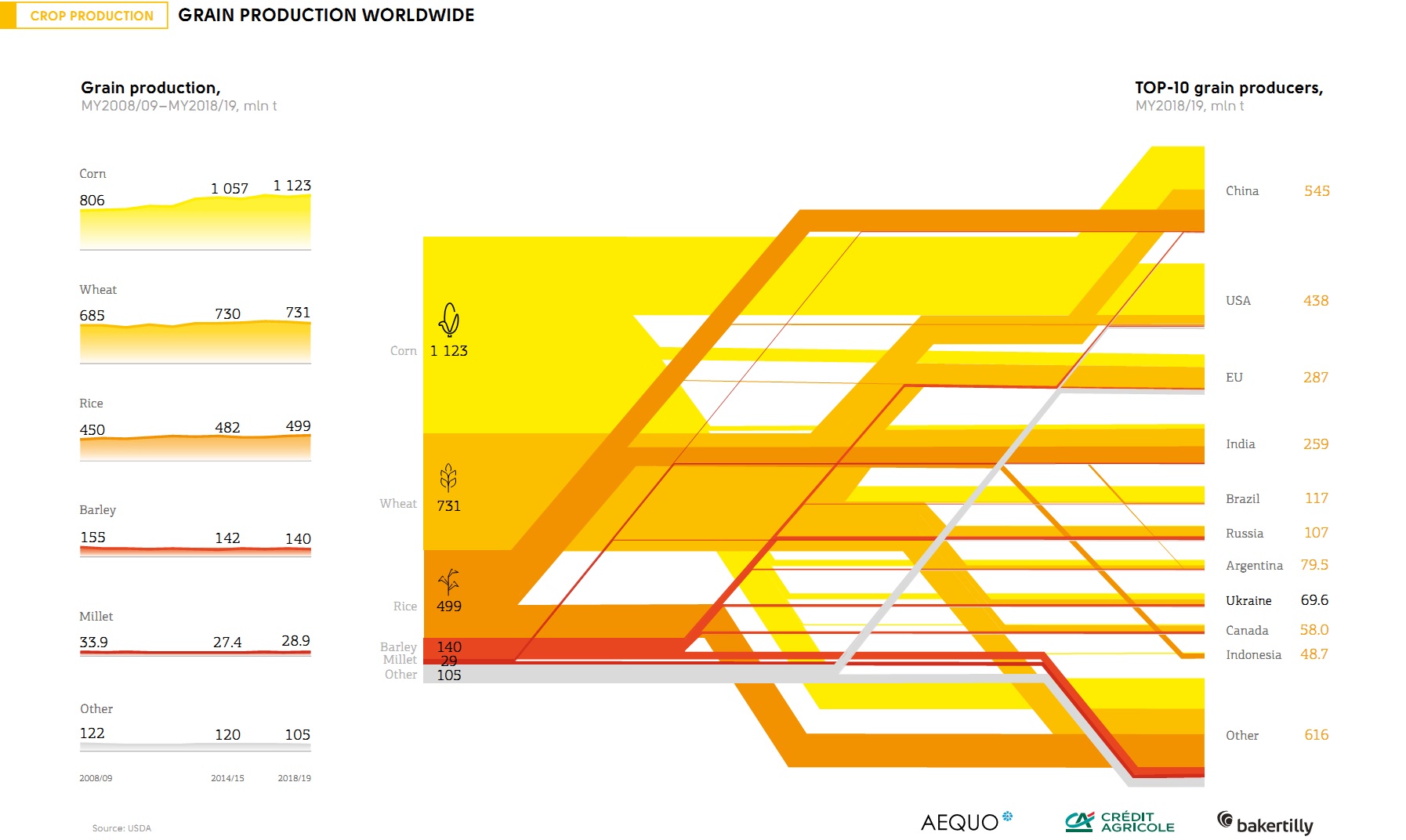 As the exporters say, the Ukrainian wheat market remains inert, trade is rather sluggish.
"Moreover, the strong dependence of Ukrainian wheat pricing on Russian grain often makes it difficult to understand the actual price level," the report says.
In the Russian CPT market, the rubl devaluation contributed to a slight strengthening of prices.
According to the report, a number of exporters are cautious and reluctant to raise procurement prices in ports, fearing both further curbing sales by agriproducers during the period and possible export restrictions.
As a reminder, since the start of 2019/20 (July 2019 – June 2020), Ukraine has supplied 43.32 mln t of staple grains to foreign markets. As of Mar. 11, agricultural commodities shipment increased by 8.34 mln t from the prior year's comparative period.