Land reform in Ukraine implemented should IMF guarantee loan approval — source
The Cabinet of Ministers and the Verkhovna Rada of Ukraine (Parliament) are expecting confirmation from the International Monetary Fund (IMF) that another tranche of USD 5.5 bln will be allocated to support land reform implementation by the Parliament, AgroPolit.com writes.
The relevant decision was made on Mar. 17 by the President's Office, AgroPolit.com sources in the Cabinet said.
"A memorandum is expected to be signed on the allocation of the next tranche from the IMF after the vote for land reform. The parliament is in fact ready for this vote," the source added.
The government expects this tranche as it will help strengthen the country's currency position and profile of Ukraine in the eyes of other international partners and investors. The issuance of the loan has been delayed because the IMF expects the Ukrainian government to implement several reforms:
land market liberalization;
revised Labour Code;
bill on prohibitive repossession of banks by ex-owners.
Previously the Prime Minister of Ukraine Denys Shmyhal announced that Ukraine has two more IMF requirements to meet, one of which is land reform.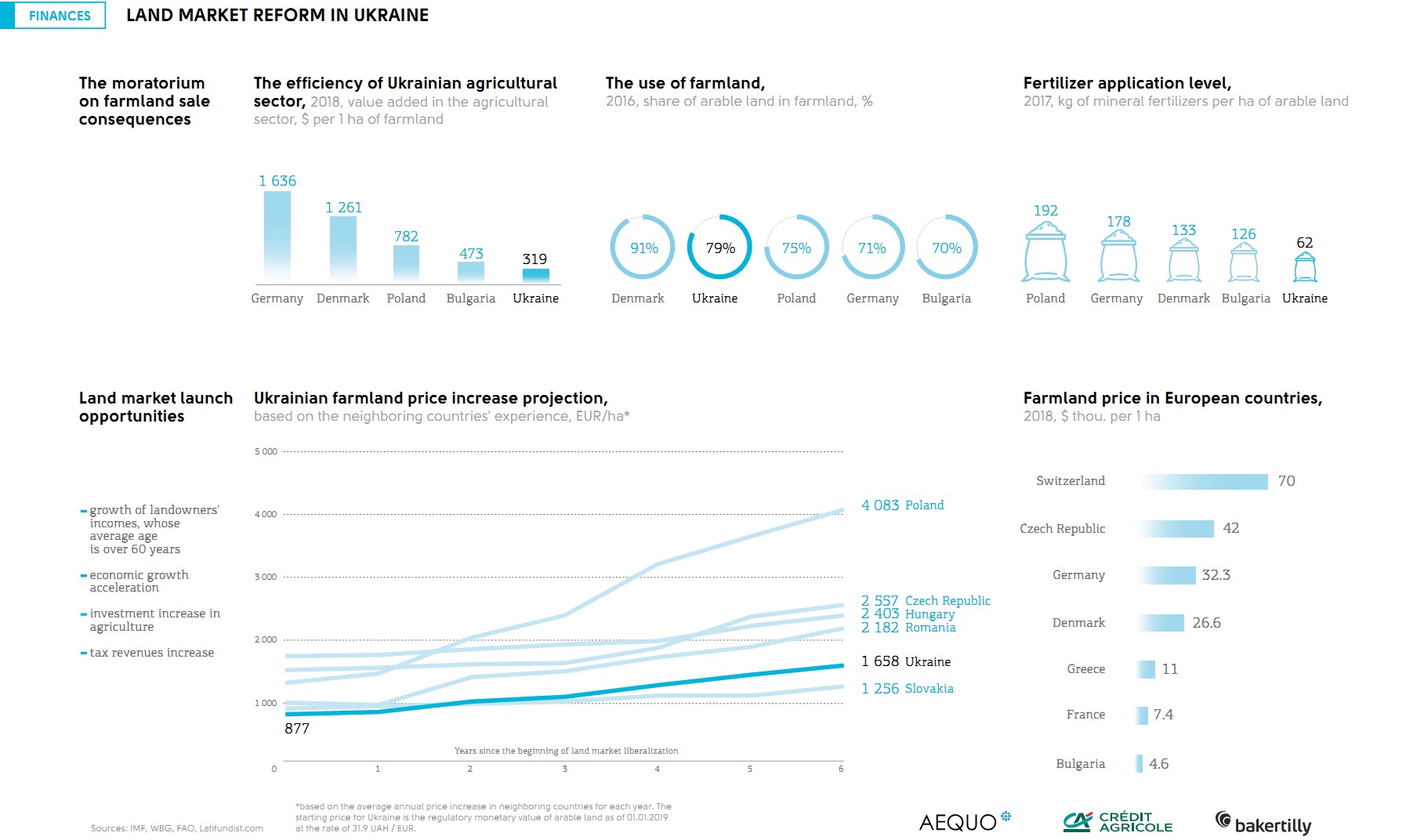 The land market bill No. 2178-10 designed to regulate farmland market in Ukraine was proposed another amendment providing for the transition period and a limit for the number of buyers so that only the dairy business can buy the land.