Agrarian Committee supported President's amendments to land market bill
The Parliamentary Committee on Agrarian and Land Policy at its morning session today Mar. 30 supported the new amendments proposed by President of Ukraine Volodymyr Zelenskyy to the draft law on land market No. 2178-10, AgroPolit.com reports.
As reported, the results of the voting are now being prepared to be submitted for consideration by the Verkhovna Rada of Ukraine (Parliament). However, there is no draft law No. 2178-10 "On Amendments to Certain Legislative Acts of Ukraine Regarding the Turnover of Agricultural Land" on today's agenda.
Among the amendments supported are:
1. Land market opening since July 2021 (postponed for a year compared to previous versions).
2. The right to purchase land upon the opening of the market is given to Ukrainians, and in two years — since 2024 — to legal entities.
3. Municipal and state lands are not allowed for sale. State lands will be transferred to communities and they will only be able to rent them out, but not sell them. The same will apply to those lands remaining in the possession of the state.
4. Limit size of land ownership for individuals is up to 100 ha, for legal entities (since 2024) — 10 thou. ha.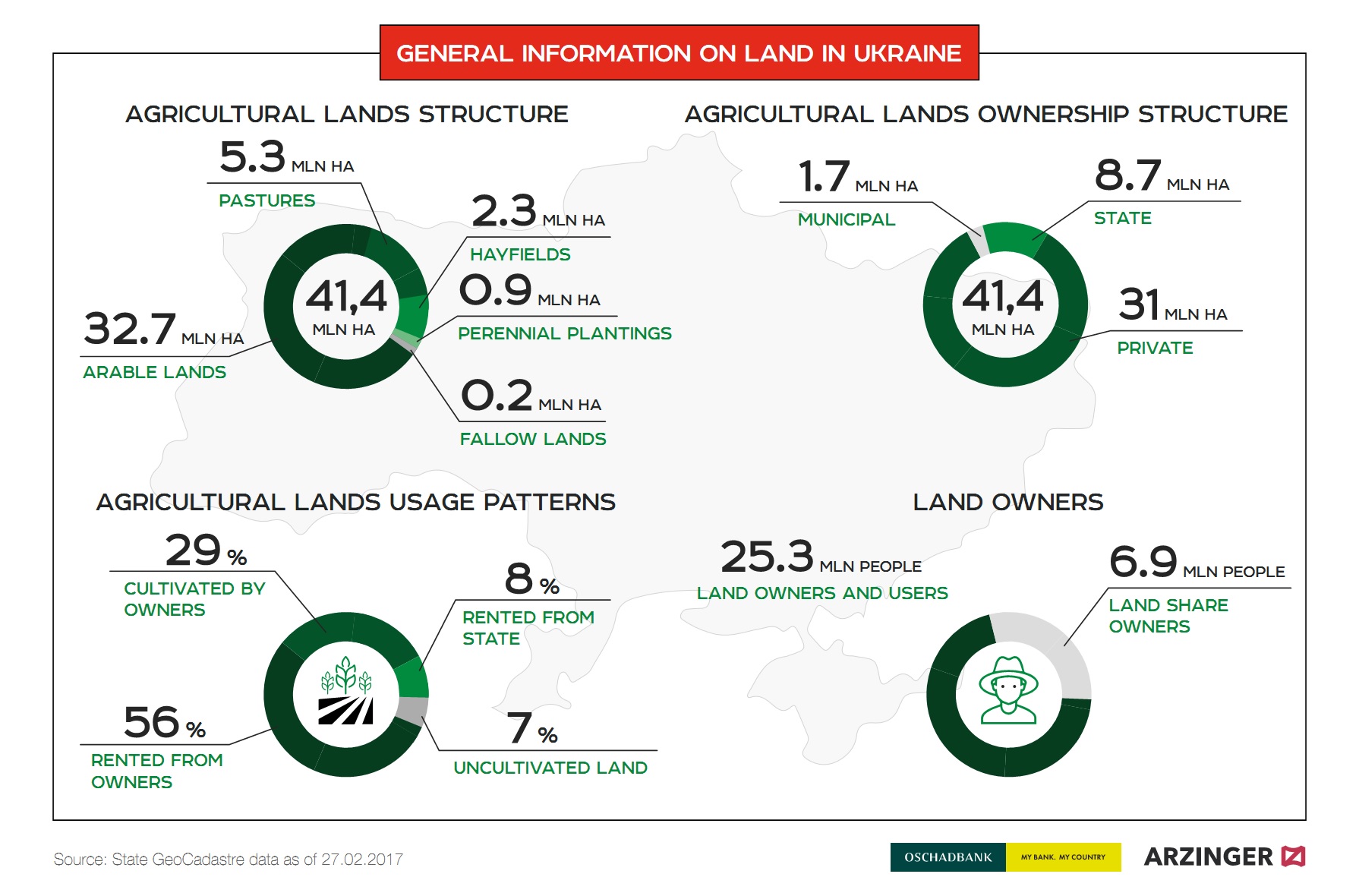 As a reminder, President of Ukraine Volodymyr Zelenskyy agreed to support the draft law on the turnover of agricultural land on condition that the sale of state-owned land is excluded and land ownership per person is reduced.