Libya dominates Ukraine's sugar export in 1Q 2020
Sugar export shipment from Ukraine in 1Q 2020 totalled 45.37 thou. t. The supply is estimated at USD 16.99 mln.
As reported by the State Customs Service of Ukraine, key importers in the period include:
Libya: 7.66 thou. t, USD 2.87 mln (16.89%);

Poland: 6.63 thou. t, USD 2.48 mln (14.62%);

Lebanon: 6.2 thou. t, USD 2.32 mln (13.66%);

other countries: 24.87 thou. t, USD 9.32 mln (54.83%).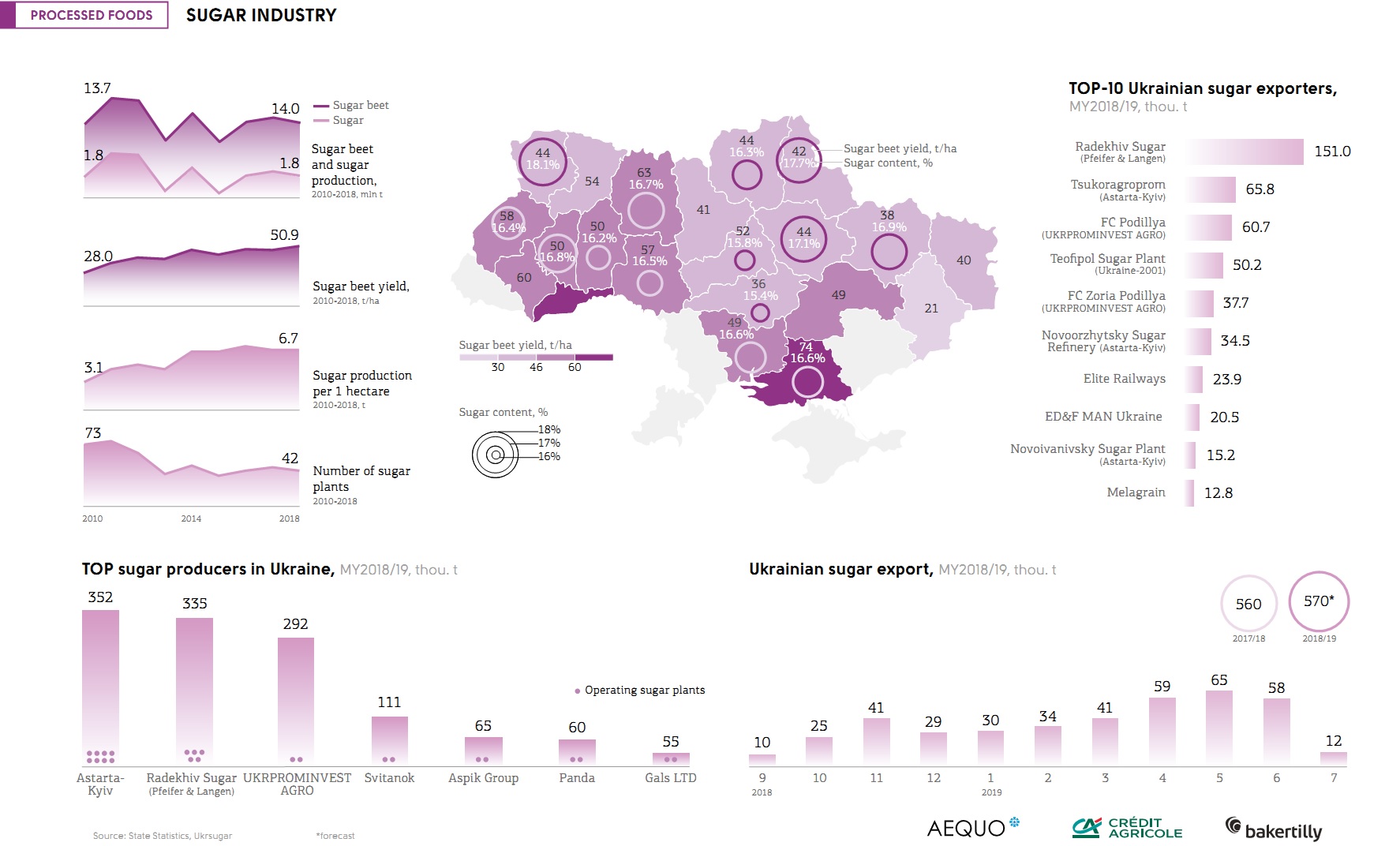 Sugar imports to Ukraine in 1Q 2020 amounted to 456 t worth USD 460 thou.
In the current marketing year, sugar beet areas in Ukraine will be about 190-200 thou. ha, almost 5% less YoY. As of Apr. 9, sugar beet was sown on 117.4 thou. ha, 56% of the planned 200 thou. ha.