Railroad grain and fertilizer transportation declined
The volume of grain and grain mill products transportation by the railroad in Ukraine declined by 6.3% YoY in Q1 2020 and amounted to 10.2 mln t.
Under the data of the State Statistics Service, еhe volume of mineral fertilizer shipments also decreased by 5.8%, to 2.4 mln t.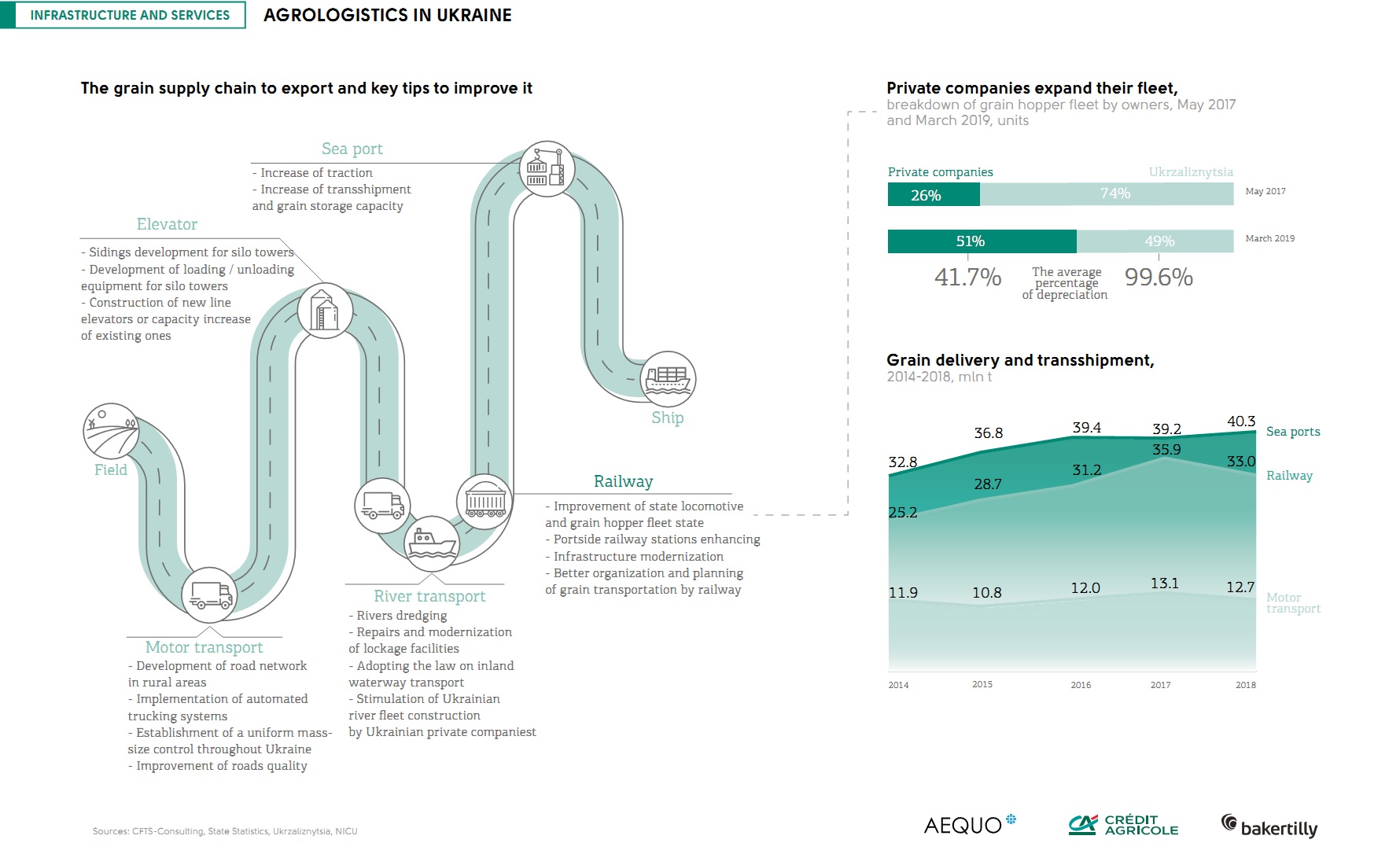 In total, 73.9 mln t of cargoes were transported by Ukrainian railways in Jan-Mar 2020, 4.1% less from a year earlier.
Grain export shipment from Ukraine has reached 48.95 mln t since the start of 2019/20 (July 2019 – June 2020). As of Apr. 22, agricultural commodities shipment increased by 8.25 mln t (20%) from the prior year's comparative period.