Railroad grain transportation seen dropping
In April, the dynamics of grain transportation volume by rail in Ukraine not only maintained the negative trend of the previous months but also demonstrates an accelerated decline, Zernovoz.ua reports.
The volume of grain and grain mill products transported in April decreased by 12.9% from March levels and by 25% from April 2019.
As reported, export direction dominates the structure of grain handling on the railway; depending on the period, the index may range within 85%-90% of the total volume of grain cargoes transported, that is why this direction, first of all, defines the dynamics of agricultural cargo transportation by railway.
"The analysis of export logistics channels clearly demonstrates an increase of the motor vehicles share. It is observed since December 2019," say the analysts.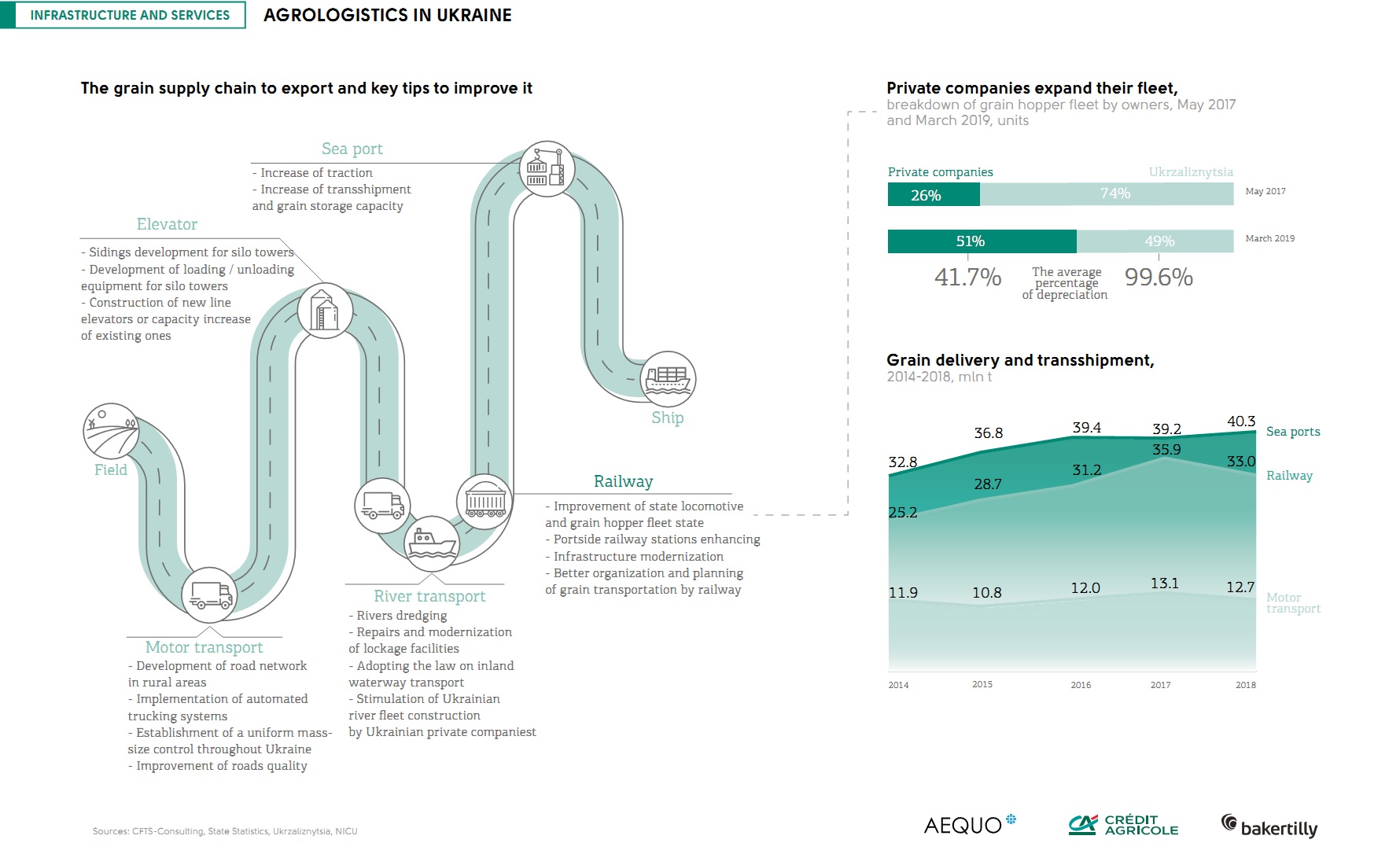 They note that against the background of stable volumes of grain transshipment by port terminals for export, which was observed in January-April 2020, the share of the rail is gradually decreasing during the same period. Annual cargo traffic increased slightly but remains below the previous year's comparative indicators.
As a reminder, the volume of grain and grain mill products transportation by the railroad in Ukraine declined by 6.3% YoY in Q1 2020.