Prices for Ukrainian new crop rapeseed 15 USD/t higher from previous season
Prices for new crop rapeseed in Ukraine are higher YoY, head of UkrAgroConsult's forecast and analysis department Julia Harkavenko says.
"Export prices for rapeseed are set 425-430 USD/t, USD 15 above last year's level. However, the price level will depend on the harvest both in Ukraine and in European countries," notes Julia Harkavenko.
According to her, Ukraine will harvest 3 mln t in 2020/21, correspondingly the export will drop to 2.5-2.6 mln t.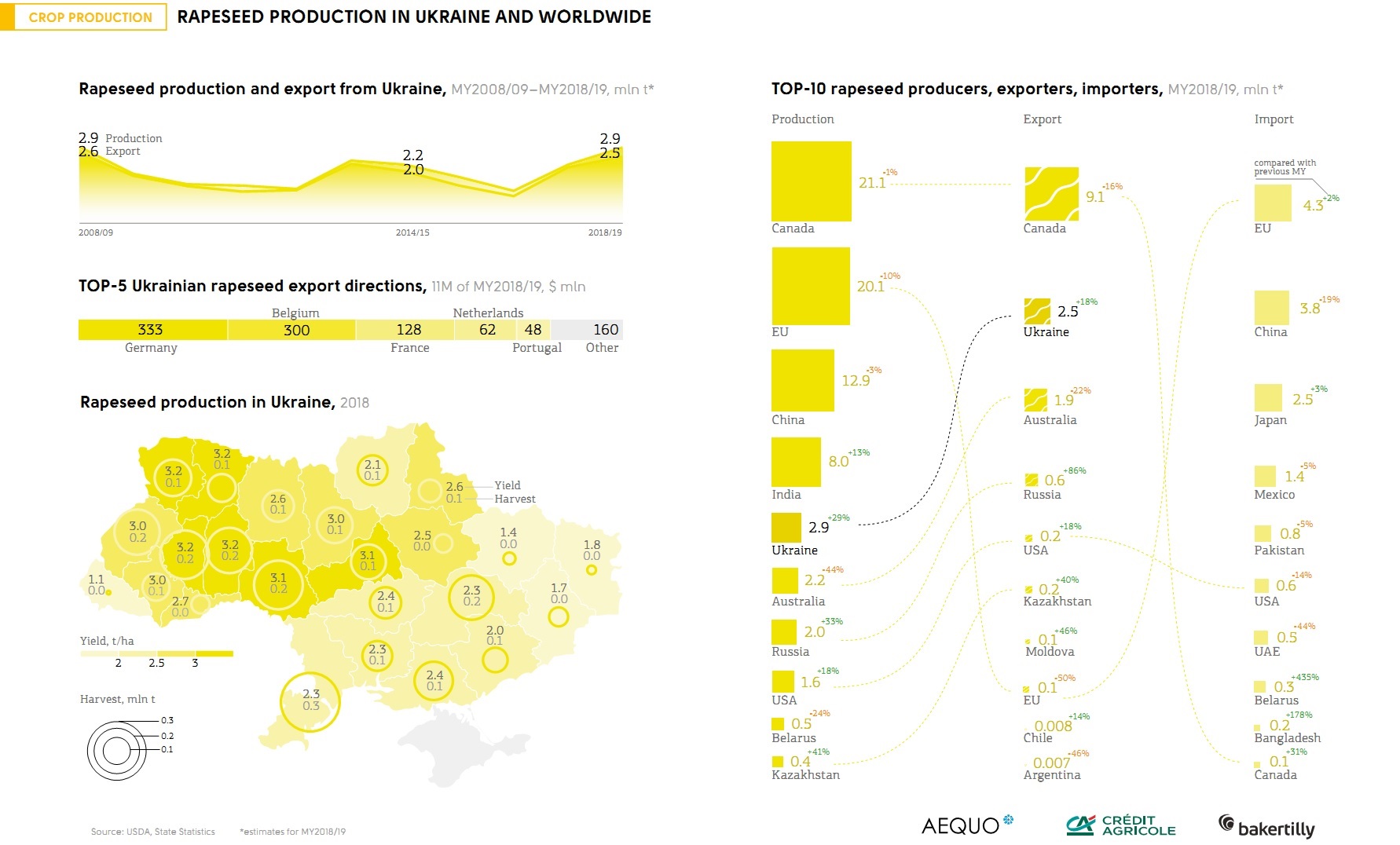 "However, there may be problems with the supply of oilseeds to the EU market," the expert adds.
More than 90% of rapeseed exports, in her opinion, may be shipped to the European Union, but the ban on the use of chlorpyriphos comes into force there.
"Thus, exports from about 40% of production areas or 1-1.5 mln t may be blocked," noted the head of the forecast and analysis department at UkrAgroConsult.
It is reported that rapeseed market is seen reviving as forward sales are intensifying.
In 2019, Ukraine harvested 3.3 mln t of rapeseed thus rating 5th among countries-producers.