EU expects higher sunflowerseed oil imports
The EU oilseed crop turned out to be below expectations, mainly due to a low sunflowerseed yield, UkrAgroConsult writes.
The European Commission cut the estimate of the sunflowerseed yield in 2020/21 to 8.9 mln t (950 thou. t down on the previous forecast and 1.3 mln t lower for the season), which will be the lowest level since 2016/17.
The forecast for sunflowerseed oil import was increased by 400 thou. t to 2 mln t (2019/20: 2.3 mln t), the main supplier of the product is Ukraine — 90% in the EU import structure.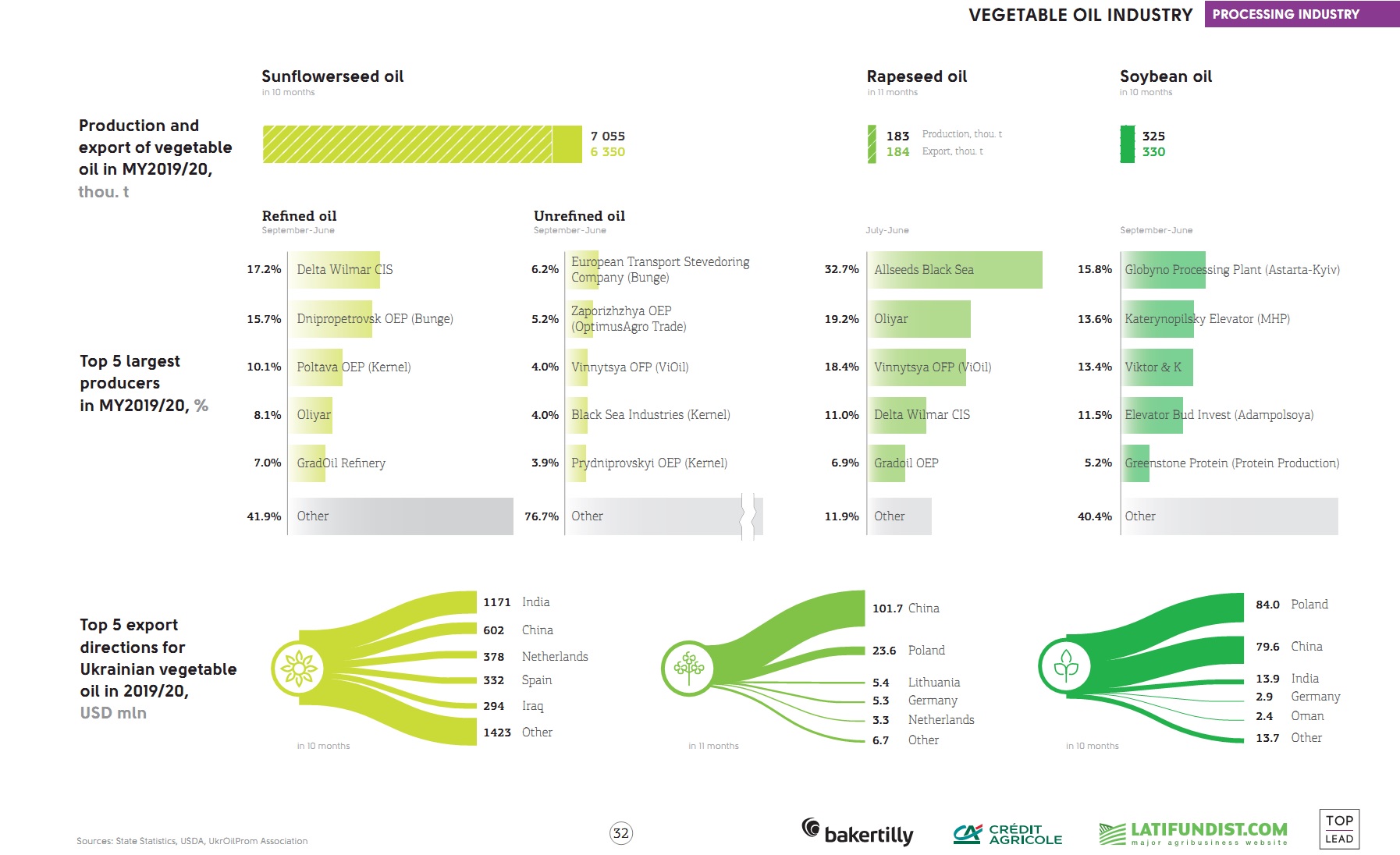 As reported the forecast for soybean imports was also revised upward by 700 thou. t to 15.7 mln t (2019/20: 14.7 mln t) and soybean oil by 53 thou. t to 400 thou. t (2019/20: 455 thou. t).
As of November 5, agriproducers in Ukraine harvested 12.2 mln t of sunflower, 96% of the planned areas. The crop yields 2 t/ha on average.