TOP 10 Sunflower Producing Countries in 2019
Ukraine exported a record volume of sunflower oil in April 2020. For the first time since the independence, 717 thou. t of the product was supplied to foreign markets. The rating below features the major producers of this oilseed crop in 2019.
The total sunflower area in the world in 2019 according to Kleffmann Group was 26 mln ha. The five leaders in terms of sown area planted 18.9 mln ha, accounting for 69% of all crops worldwide (mln ha):
Russia: 8.0
Ukraine: 6.2
Argentina: 1.7
Romania: 1.7
China: 1.3
Serbia is the absolute leader in terms of yield in 2019 — 3.0 t/ha, China follows with 2.6 t/ha, having slightly overtaken Turkey with 2.4 t/ha. Ukraine and Moldova both rank fourth with a yield of 2.3 t/ha.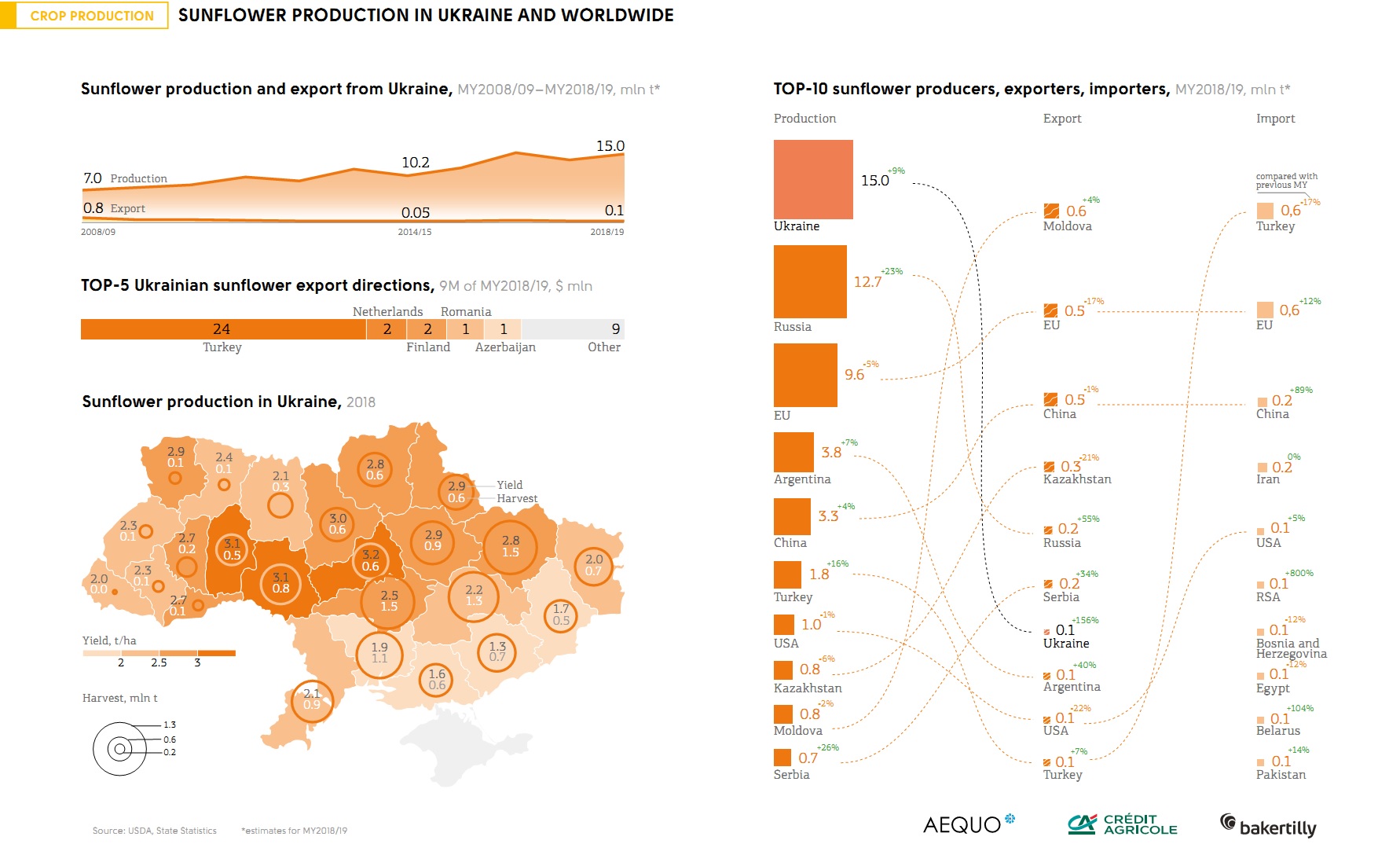 Over a decade, the global production of sunflower has increased by 80% to 55 mln t. Ukraine, which accounts for 30% of world production, ranks first. The country's volumes have surged by 159% within ten years. The share of Russia (28%), the EU countries (17%) and Argentina (6%) is slightly less.
Romania demonstrated the highest growth rate — in ten years the volume of sunflower production almost tripled.
TOP five sunflower producers in 2019 (mln t):
Ukraine: 16.5
Russia: 15.3
Argentina: 3.3
Romania: 3.3
China: 3.3
The world sunflower oil production has scaled up by 78% to 21.2 mln t in ten years. In 2019/20, the product production leaders are Ukraine — 7.1 mln t (+162%) and Russia — 5.8 mln t (+111%).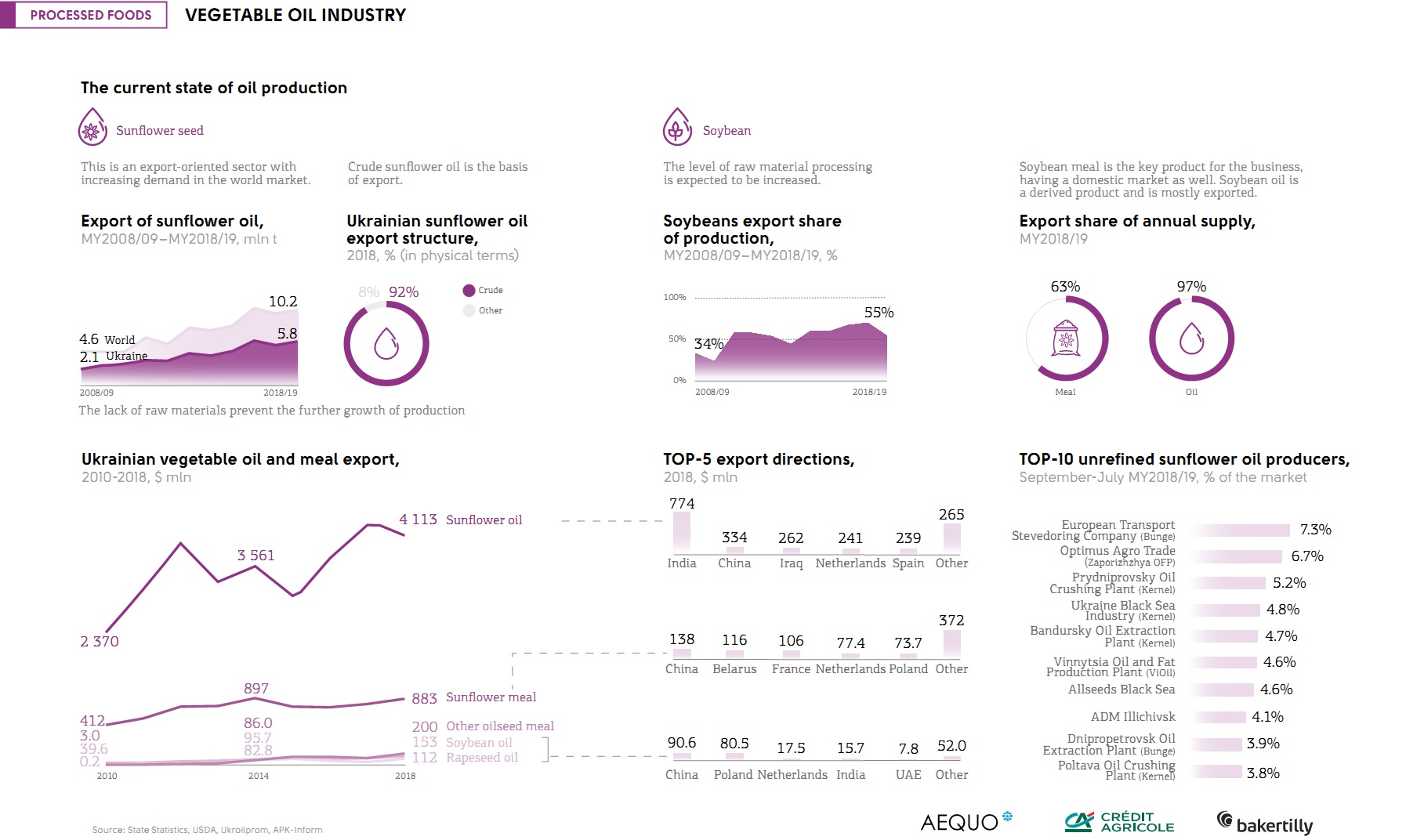 Sunflower export
According to the latest USDA data, within nine years — from 2010/11 to 2019/20 — the total volume of sunflower trade has intensified by more than 1.5x. Exports of sunflower seeds in 2019/20 totals 3.2 mln t. At the same time, sunflower oil exported volume has reached 11.6 mln t, making more than half of the world production.
Volodymyr Demchuk, Latifundist.com analyst