Ovostar Union net profit surged 44% in 9M 2020
The company Ovostar Union received USD 3.76 mln of net profit for the nine months ended 30 September 2020, 44% higher YoY (9M 2019: USD 2.6 mln).
In the reporting period, the company's revenue amounted to USD 67.8 mln, which is by 13% lower as compared to 2019 (9M 2019: USD 77.6 mln). It is explained in the report that the decrease was caused by a substantial reduction of trading operations and a decrease of prices of shell eggs (-8% YoY) and eggs products (-8% YoY for dry eggs products, -16% YoY for liquid egg products).
During the 9 months, 2020, shell eggs segment contributed USD 44.6 mln or 66% to the total revenue. The contribution of egg products segment made up USD 23.3 mln or 34%. The share of revenues from export sales in 9M 2020 was 43% (9M 2019: 50%).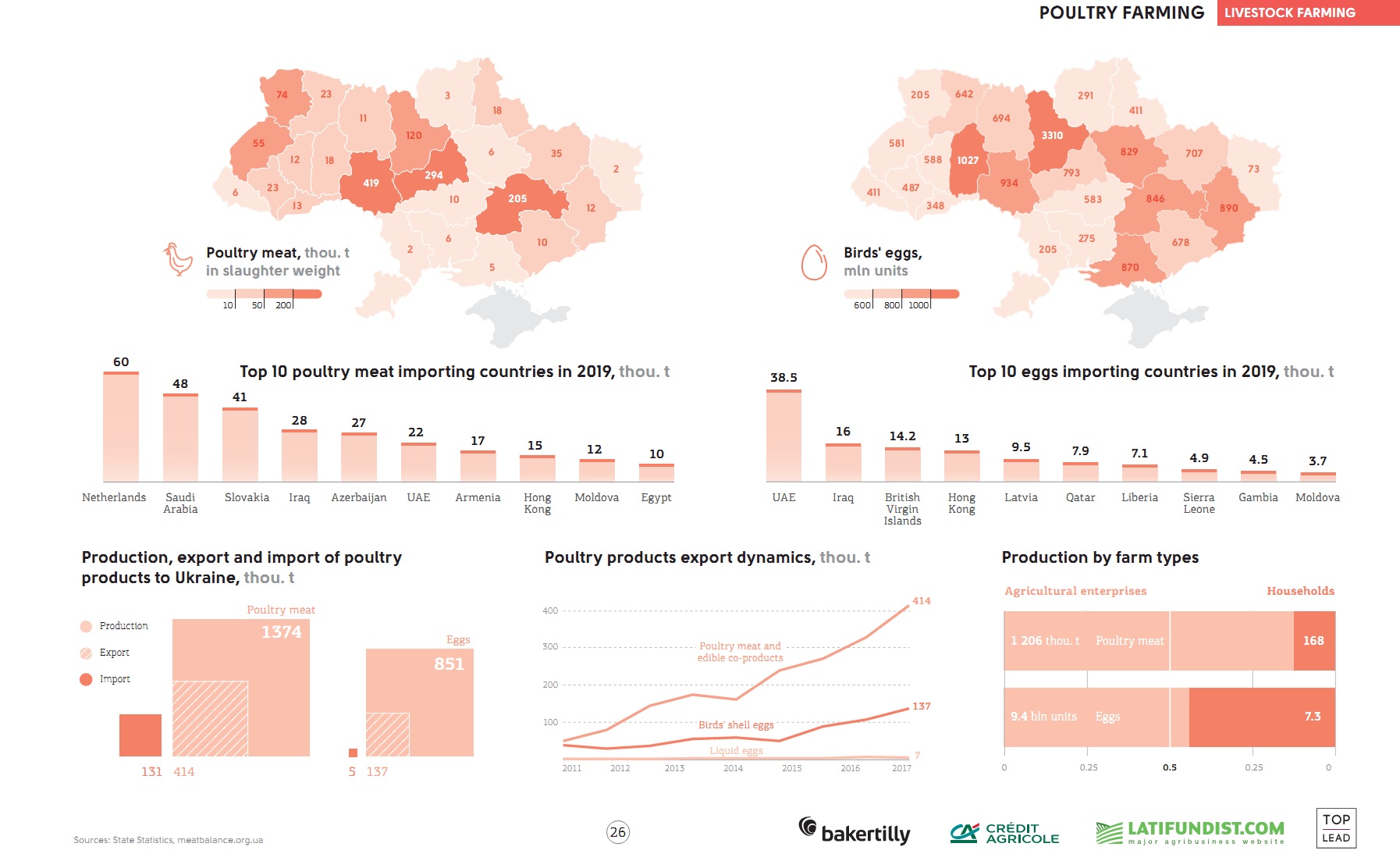 Gross profit for the 9M 2020 equalled USD 10.4 mln (9M 2019: USD 9.2 mln). Operating profit in the 9M 2020 was by 40% higher than in the 9 months of 2019 and totalled to USD 4.5 mln (9M 2019: USD 3.2 mln, including USD 2.9 mln government subsidy).
EBITDA increased by 29% YoY to USD 7.6 mln (9M 2019: USD 5.9 mln).
Earnings per share (EPS) grew to USD 0.65 vs. USD 0.41 for 9M 2019.
In the period of November 4-11, 2020, the capitalization of Ovostar Union increased by 9.4% to USD 110 mln.