Ovostar Union egg production up, shell eggs sales down in 2020
Ovostar Union egg production in 2020 grew by 5% YoY to 1.67 bln eggs (2019: 1.59 bln). As provided by the company's report, the sales volume in shell eggs segment fell by 4% YoY to 1.1 bln eggs (2019: 1.15 bln).
The volume of eggs exported by Ovostar Union was 349 mln, which makes up 32% of the total sales in the segment (2019: 525 mln or 46%). Thus, the export volumes reduced by 34% YoY.
In 2020, the volume of eggs processed totalled 552 mln, which is by 4% below the level of the previous year (2019: 577 mln eggs). Dry egg products output grew by 6% YoY and reached 3.16 thou. t (2019: 2.97 thou. t). The output of liquid egg products fell by 3% YoY to 13.5 thou. t (2019: 13.9 thou. t).
As of 31 December 2020, the company's total flock was 8.0 mln heads, including 6.6 mln laying hens (31 December 2019: 8.1 mln and 6.7 mln, respectively).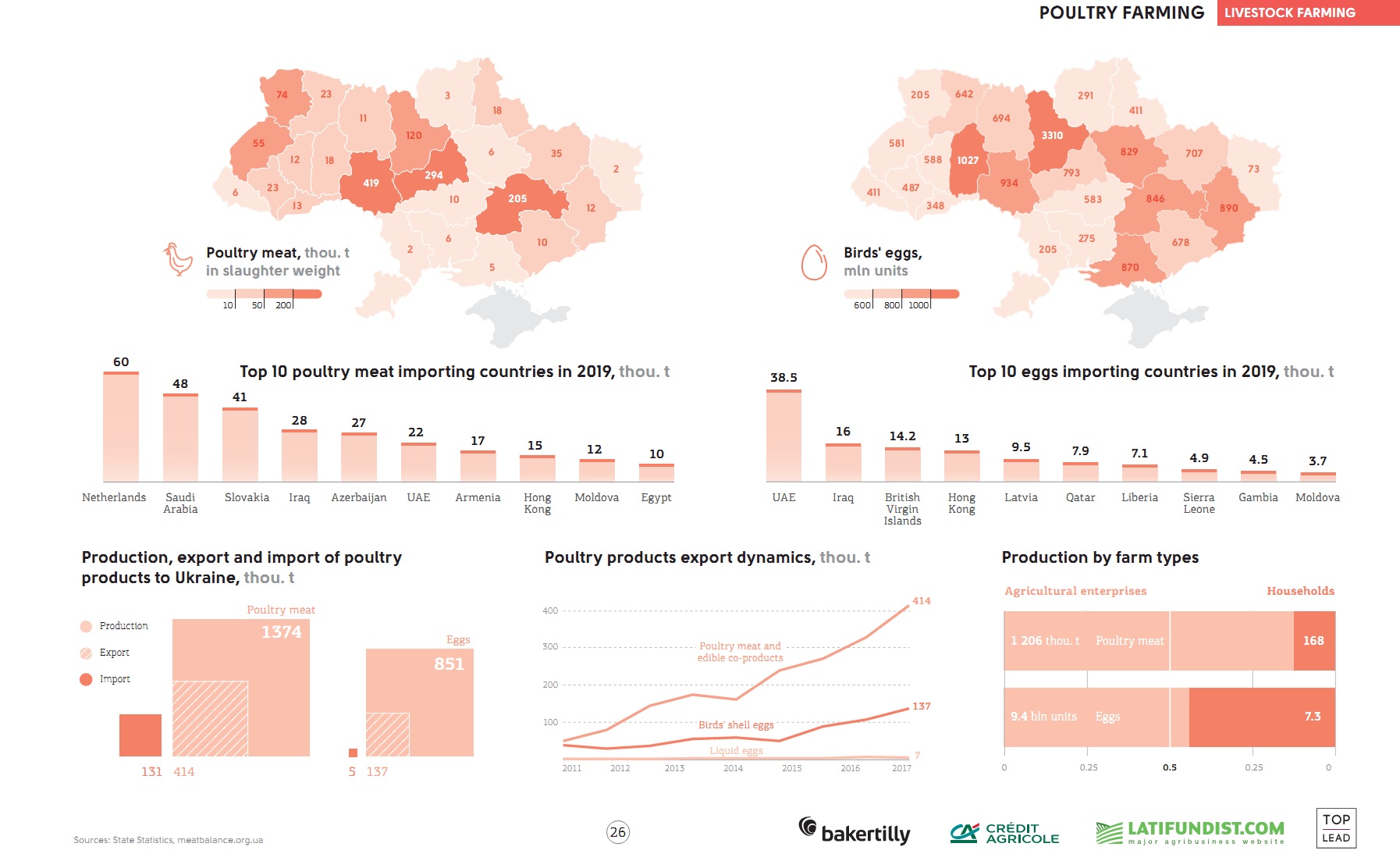 "In 2020, we have managed to smooth the negative effects of COVID-19 pandemic on the operations and to maintain production volume on the pre-crisis level. Given the above, the management believes that in the reporting period the Company has achieved decent results," Ovostar Union CEO Borys Bielikov commented.
Birds' eggs export shipment from Ukraine amounted to 106.8 thou. t in Jan-Dec 2020, 22% lower YoY (2019: 137.08 thou. t).