Sugar exports halved in 10M 2020
Sugar export shipment from Ukraine in the period of Jan-Sep 2020 reached 117.21 thou. t for the amount of USD 44.96 mln. This volume is 52% lower from the corresponding period of the previous year (10M 2019: 226.73 thou. t, USD 81.4 mln).
Key markets in the reporting period under the data of the State Customs Service of Ukraine:
Turkey: 23.9 thou. t, USD 9.2 mln, 20.41% of the total supply
Armenia: 9.1 thou. t, USD 3.5 mln, 7.79%
Libya: 8.7 thou. t, USD 3.3 mln, 7.74%
other countries: 75.4 thou. t, USD 28.9 mln, 64.39%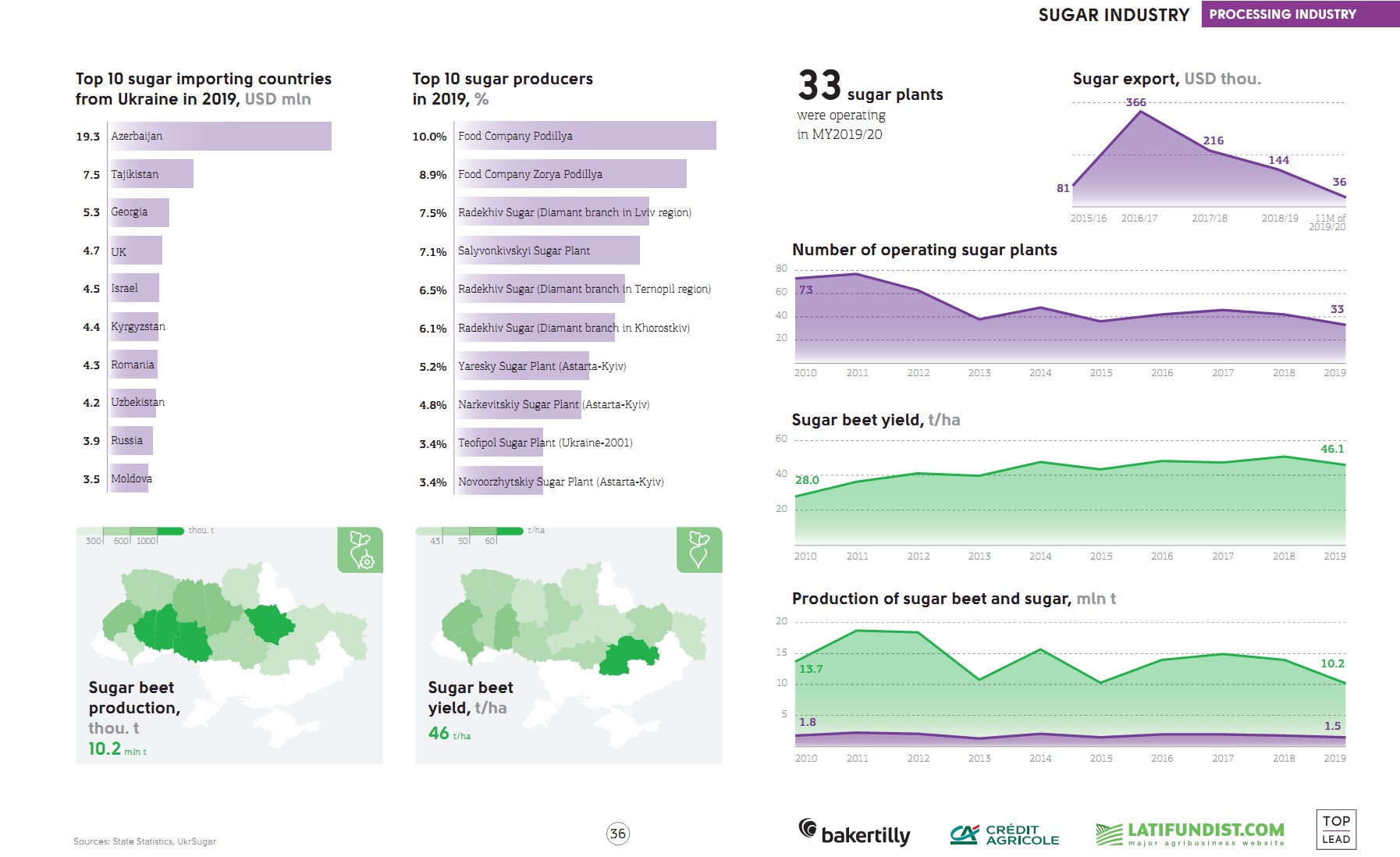 As of November 16, beet sugar production in Ukraine reached 702.9 thou. t. Sugar beet campaign on the reporting date progressed to 7.4 mln t on 176.8 thou. ha (82%) using the average yield of 41.64 t/ha.