MHP generated USD 1.4 bln of revenue in 9M 2020
The agro-industrial holding MHP reported USD 1,414 mln of revenue for 9M 2020, down 6% year-on-year (9M 2019: USD 1,505 mln).
The company's export revenue reached USD 761 mln, comprising 54% of total revenue (9M 2019: USD 869 mln, 58% of total revenue). Under the company's report, the operating profit stood at USD 194 mln, down 11% year-on-year from USD 218 mln, with operating margin stable at 14%.
Adjusted EBITDA (net of IFRS 16) decreased from USD 331 mln to USD 302 mln; with adjusted EBITDA margin (net of IFRS 16) down from 22% to 21%.
MHP net loss amounted to USD 109 mln, compared to net profit of USD 276 mln in 9M 2019, primarily due to USD 191 mln of non-cash foreign exchange loss in 9M 2020, reflecting a 16% weakening in the Ukraine Hryvnia/US Dollar exchange rate, compared to a gain of USD 182 mln in 9M 2019. Net profit before foreign exchange differences for 9M 2020 totalled USD 81 mln, 13% lower than USD 93 mln for 9M 2019.
"Despite the challenges posed by the global COVID-19 pandemic and an outbreak of H5N1 avian influenza in Ukraine in Q1 2020, the company delivered a satisfactory performance during Q3 and for the 9M 2020. After a temporary decrease in utilization of poultry production capacity in Q1 (by c.10% from February to the end of March 2020 as a result of the avian influenza outbreak in Ukraine), since the beginning of Q2 all the company's poultry production facilities have been operating at full capacity," the company says in a statement.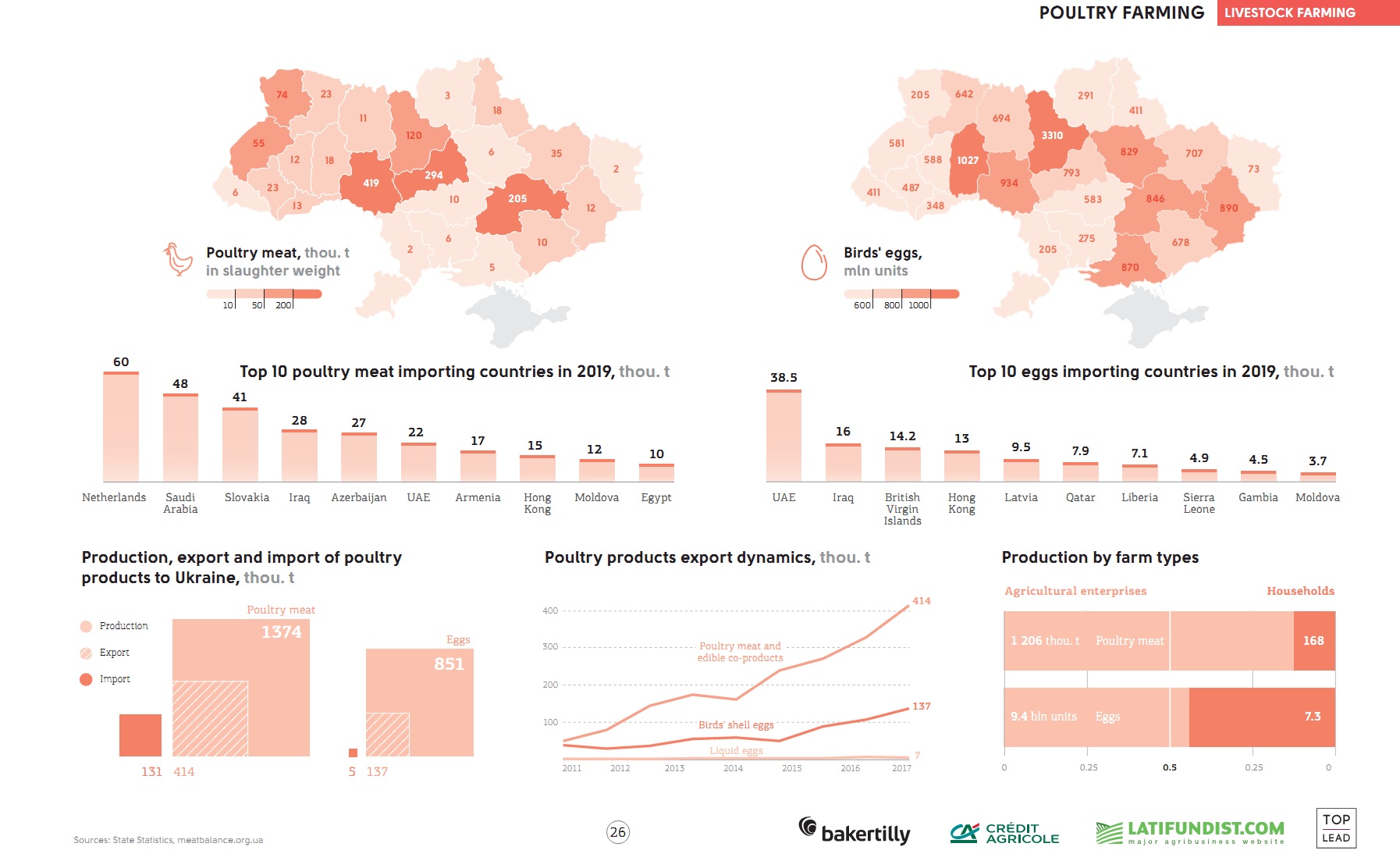 MHP continued to develop its exports to MENA markets, increasing the share of small whole chicken production (lighter weight, 1.0- 1.5 kg/bird) through greater use of thinning. As a result, although the total number of heads in Q3 increased by 9% year-on-year, the overall tonnage of poultry production decreased by 3%. The switch in production and sales was driven by higher profitability per kilo and a more favourable market environment in MENA compared to other regions, the report reads.
Previously reported that MHP was rated the second largest broiler producer in Europe.