Milk production 5% lower YoY in Jan-Feb
The data of the State Statistics Service of Ukraine show that milk production in the period January-February 2021 dropped by 4.8% YoY to 1.56 mln t.
The downward trend is supported by households. They produced 7.4% less milk than in 2020 — 621,500 t vs. 671,000 t last year, the Association of Milk Producers report.
As reported, the industrial sector produced 434,400 t of milk in the reporting period, 0.9% less YoY, despite a 1.9% reduction in the number of cows in industrial breeding facilities (424,500 head).
The overall structure of milk production by households and the industrial sector is so far distributed as 41.2 to 58.8%.
Analysts add that the following regions managed an increase in milk production in Ja-Feb:
Ternopil: by 11.9% to 17.9 thou. t
Vinnytsya: by 5.7% to 35.4 thou. t
Zaporizhzhya: by 3.9% to 5.3 thou. t
Farms of Chernivtsi region cut milk production in the reporting period to 1.2 thou. t.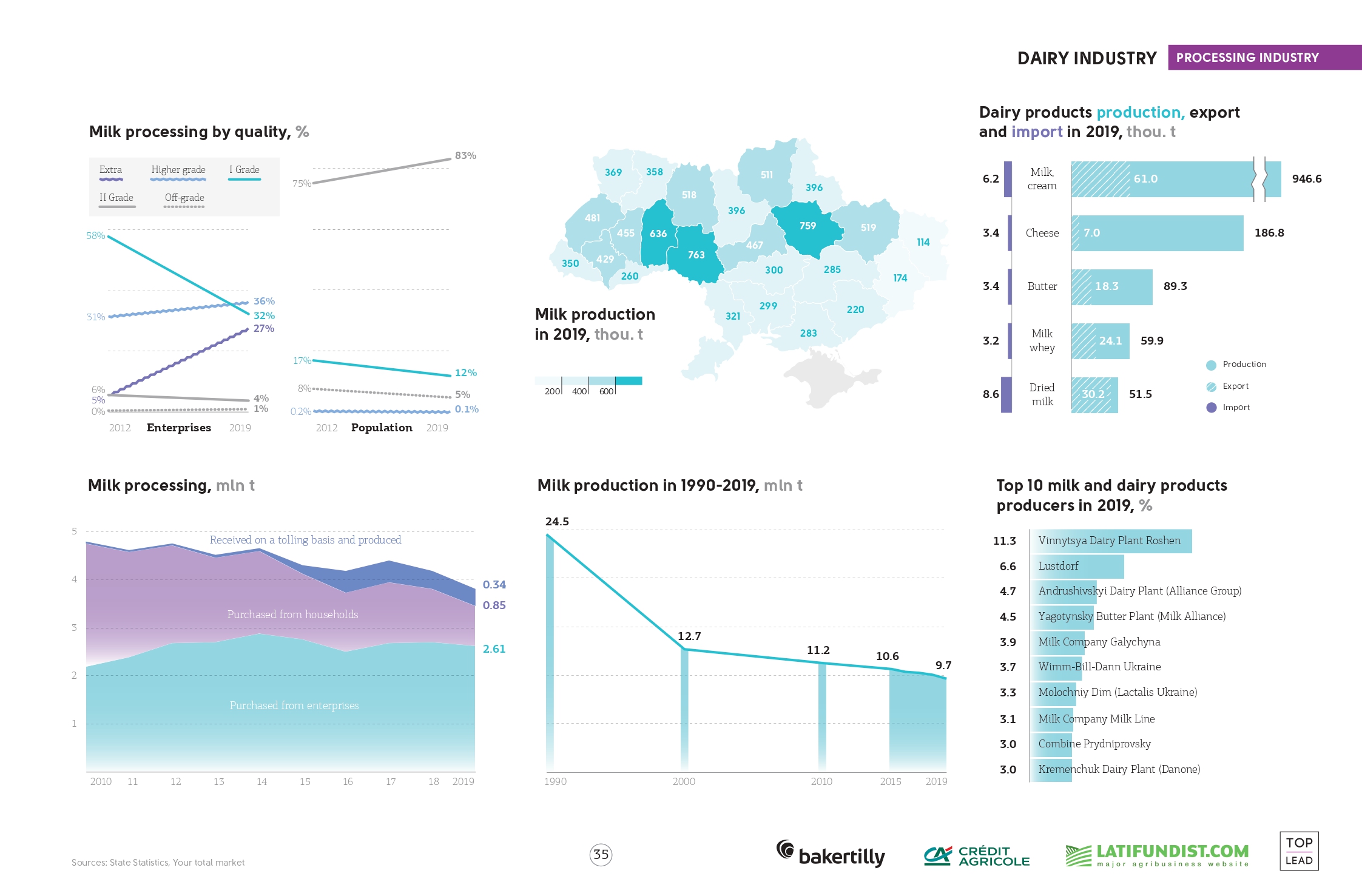 It is noted that the market in early spring is characterised by a shortage of raw milk and uncertain future prospects.
"Despite the fact that global dairy economists are anticipating a rise in dairy prices, Ukraine is increasingly distancing itself from global trends: due to the loss of the net exporter position, pricing is more dependent on the situation in the domestic market. Moreover, it is yet unclear how the market will operate once the land market opens in Ukraine. In the meantime, the agricultural market is adjusting to the new taxation model at 14%," the message reads.
With regard to household farms, two regions — Ternopil and Khmelnytsky — have shown positive production dynamics in the first two months of 2021, with an increase of 2.8% and 0.6%, respectively.
Previously reported that Ukrainian dairy producers are admitted to the market of Lebanon.