Pig farming in Ukraine: largest production companies in 2020
The company APK-INVEST preserved its leading position in the pig farming business in Ukraine in 2020, the Pig Breeders Association informs.
The association notes that due to the unfavourable market situation at the end of the year 2020, a number of domestic pork market operators announced plans to reduce their livestock and exit the market. However, statistics show that the industrial pig breeding sector started 2021 with a nearly 10% gain in the indoor herd.
"Thus, we conclude that the uncertainty of individual enterprises has not had a critical impact on the situation in the sector: the pig breeding enterprises number is shrinking, but those who remain continue their development. In particular, more than 45% of the respondents increased their breeding stock and live stock sales by the end of 2020," commented the association specialists.
As reported, the total number of sows of the TOP 55 companies as of the beginning of the year was 174,000 head vs. 161,000 head a year ago, the total herd reached 2.17 mln head (+0.2 mln head) and 60% of the industrial pig stock in Ukraine. The total sales of live stock for slaughter in 2020 was 380,000 t. This corresponds to 73% of the industrial pork supply in the country, with the cumulative share of the TOP 55 growing by 6%.
The rating of pig breeding companies by the total number of livestock (thou. head):
APK-INVEST: 320.5
Nyva Pereyaslavshchiny: 241.2
Goodvalley: 195.2
Globyno Pig Complex: 154.3
Agroprodservice: 135.3
Bakhmut Agrarian Union: 91
Agro-industrial Company: 81.6
Barcom: 82.5
Agrarian Company 2004 (a subsidiary of Vitagro): 82.8
Chernobajmyaso: 58.8
KSG Agro: 48.9
Agro-Oven: 37
Dan-Farm Ukraine: 46.2
Zhovkivskyy Plemptahoreproductor: 10.2
Marlen-KD: 43.5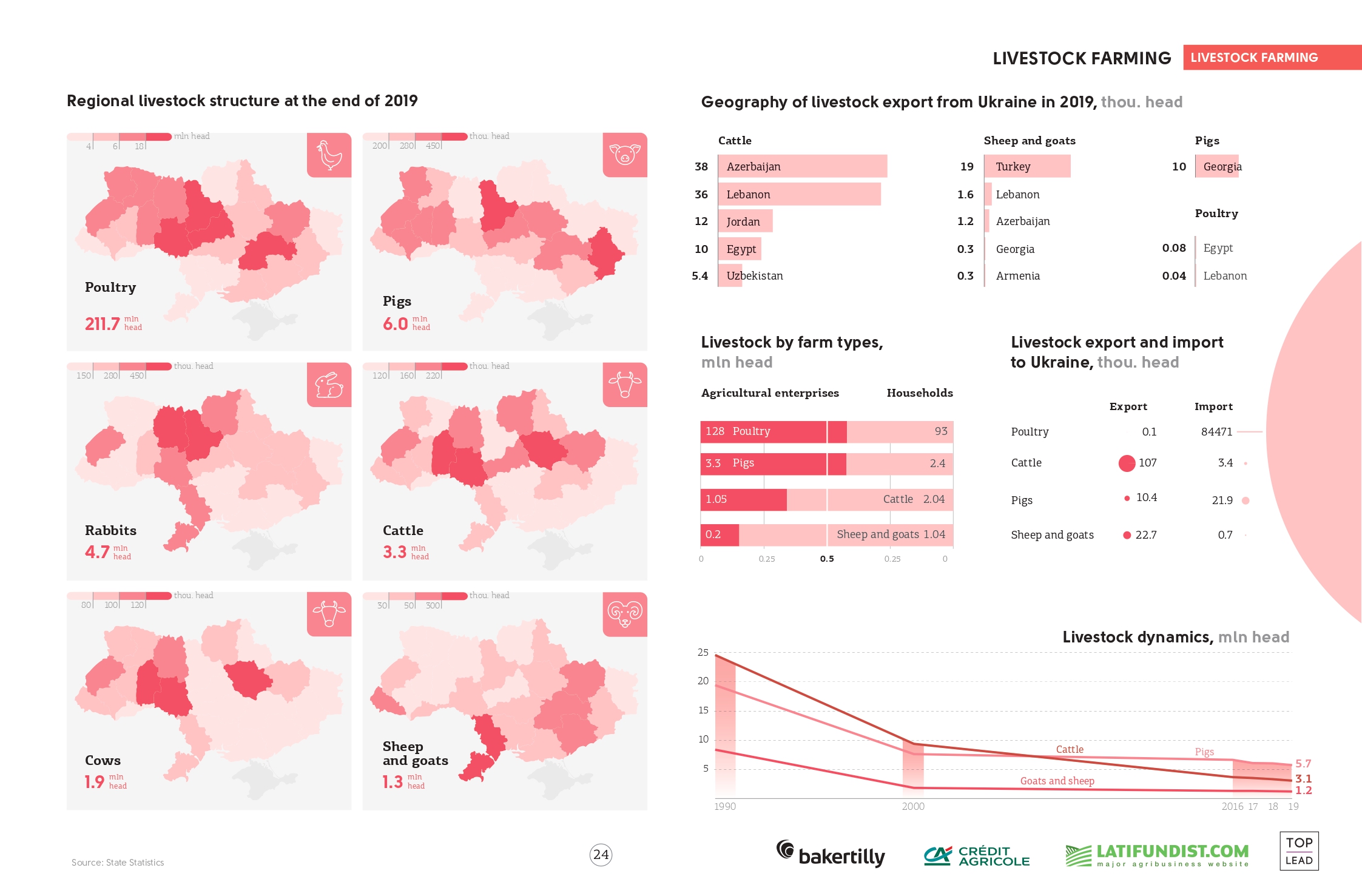 Previously reported that the import of pigs from the EU to Ukraine was banned as a result of ASFV spread.