Kernel net profit soars by 5x in FY2021
In FY2021(July 2020–June 2021), Kernel generated USD 643 mln of net profit, 5.2x up YoY (FY2020: USD 123 mln).
As per the company's report, the group's revenue grew by 38% to USD 5.65 bln (FY2020: USD 4.1 bln). Gross profit for the period doubled YoY, totalling USD 903 mln (FY2020: USD 457 mln). Operating profit increased by 2.4x YoY, to USD 812 mln (USD 337 mln in FY2020).
EBITDA for the reporting period surged by 2.1x to USD 929 mln (FY2020: USD 443 mln).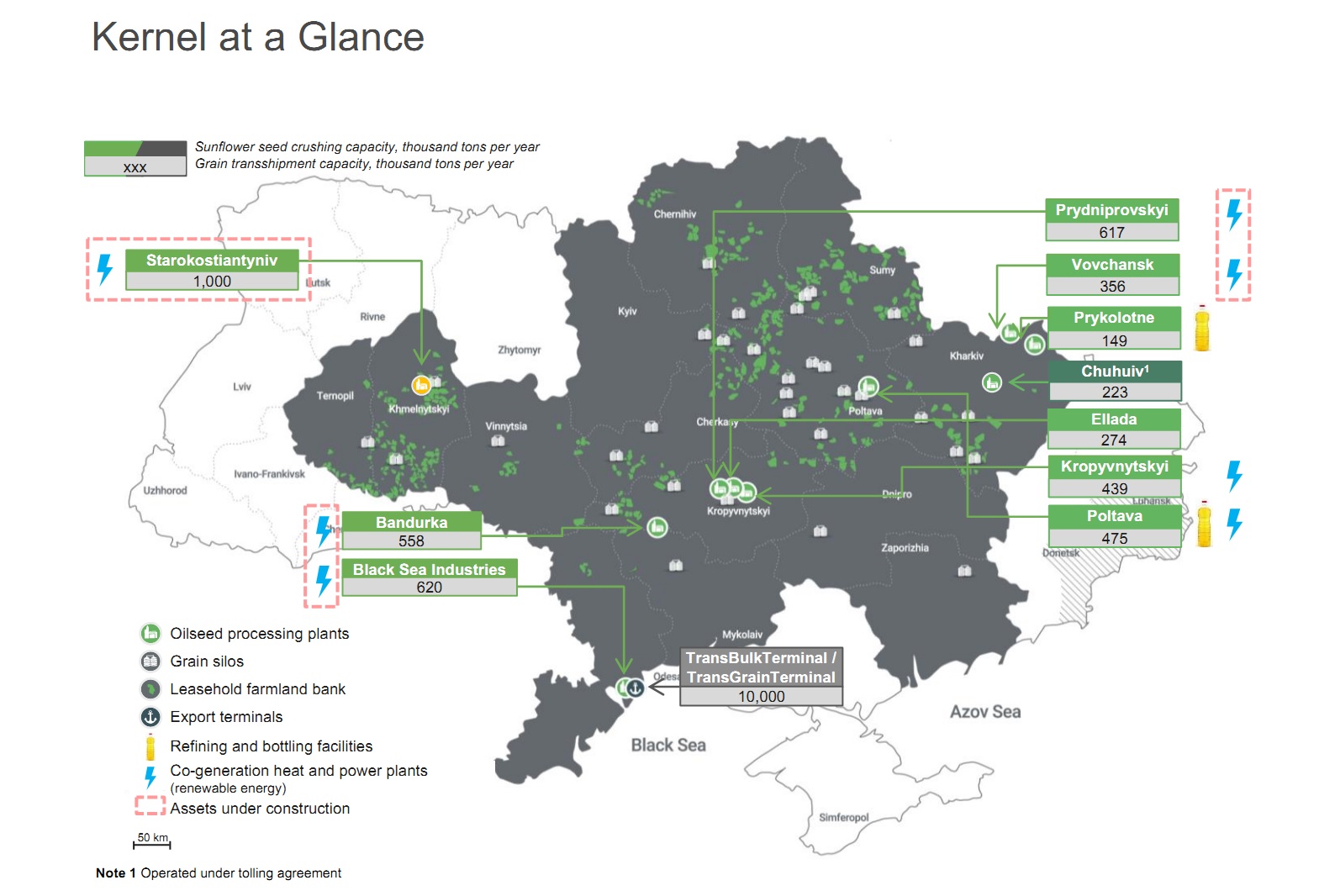 Segments' revenue performance in FY2021:
oilseed processing: revenue demonstrated a 13% improvement to USD 1.75 bln (FY2020: USD 1.55 bln)
infrastructure and trading: a 43% increase to USD 4.91 bln (FY2020: USD 3.43 bln)
farming: grew by 9% to USD 657 mln (FY2020: USD 604 mln)

Key leverage metrics as of 30 June 2021 ended up at 0.9x Net debt / EBITDA, 0.6x Adjusted net debt / EBITDA, and 6.6x EBITDA / interest coverage, the report reads.
The Chairman of the Board of Directors and Founder Andrei Verevskiy marks that weak sunflower seed supply, which was down 17% YoY, negatively affected the company's Oilseed Processing business, it generated only USD 56 mln of EBITDA, down 63% YoY.
Andrei Verevskiy

Chairman of the Board of Directors,
Founder

"Additionally, we faced losses on trading position and farmers' default on pre-crop forward contracts both stipulated by extraordinary price volatility for vegetable oils and oilseeds. Finally, there was a limited contribution from the renewable energy business owing to commissioning delays. Accordingly, the EBITDA margin declined to USD 41 per ton oil sold, a slump of 59% compared to the previous year"
The market cap of Kernel for the period 23-29 September increased by 0.5% to USD 1.243 bln.