Farmland makes 70% of all land auctioned in Prozorro.Sale system
In an online electronic auction system managed by the Ministry of Economy, Prozorro.Sale, 70% of all land put up for auctions is farmland. Bidding for state and communal agricultural land is conducted only for the lease.
The total area of successfully sold land plots in Prozorro.Sale is 1960 ha. Over 540 bidders have already participated in the auctions.
A total of 1,690 auctions were announced as of 13 December 2021. Of these, 1133 are for land lease and 557 for sale. The starting price of these land plots is over 617 mln.
Currently, the system is auctioning off plots of over 9.5 thou. ha.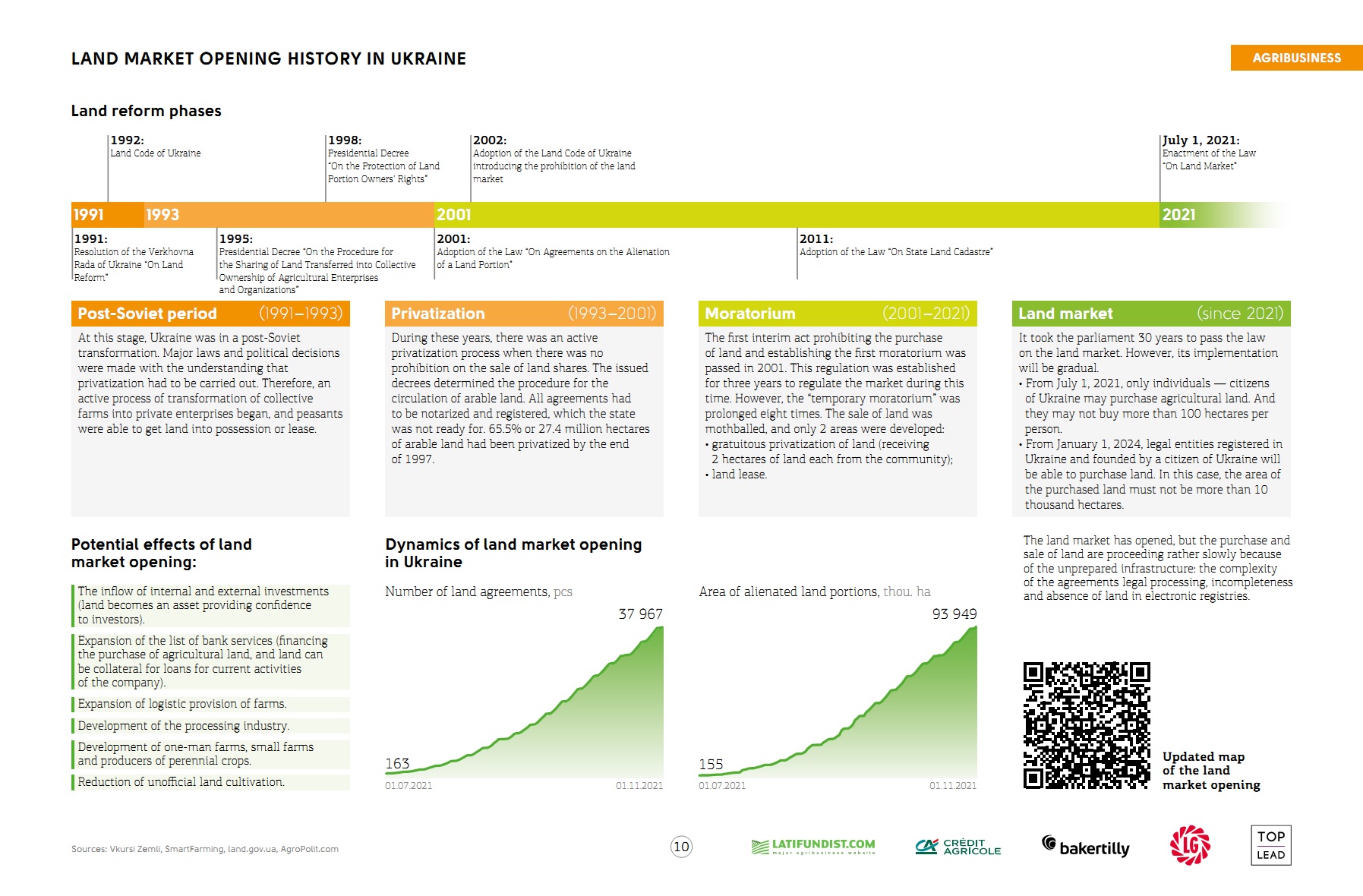 As per the analytical module of Prozorro.Sale, the average selling price is 213% of the starting price and the average number of bidders in the auction is 3.9. All data on online auctions, their progress and results are available in the analytical module.
Land sale transactions for about 144 thou. ha were registered in Ukraine as of early December.
Farmland market for individuals—citizens of Ukraine, not more than 100 ha per person—was opened on July 1, 2021.
Learn more: