Largest amount of state support in 2021 received by five agriculture companies
The Ministry of Agrarian Policy and Food of Ukraine launched a service "State Support" which provides agriproducers with a detailed analysis of payments under all state programmes and informs them about all financial payments and opportunities, AgroPolit.com reports.
Currently, the service features the data on state support distribution in 2019-2021.
The dynamics of state support allocation for agriculture companies in Ukraine in 2018-2022 (UAH bln):
2022: 4.6 (suggested)
2021: 4.5
2020: 4 (the amount was revised in the state budget thereafter)
2019: 5.9
2018: 6.3
It is noted that UAH 13.3 bln of state support in the agribusiness sector has been used in Ukraine over the past three years.
For the year 2021, UAH 6.5 bln of state support for agribusiness was budgeted. The actual amount expended was UAH 4.7 bln:
financial support to agricultural producers: UAH 4.66 bln
loans to farming enterprises (FE): UAH 50 mln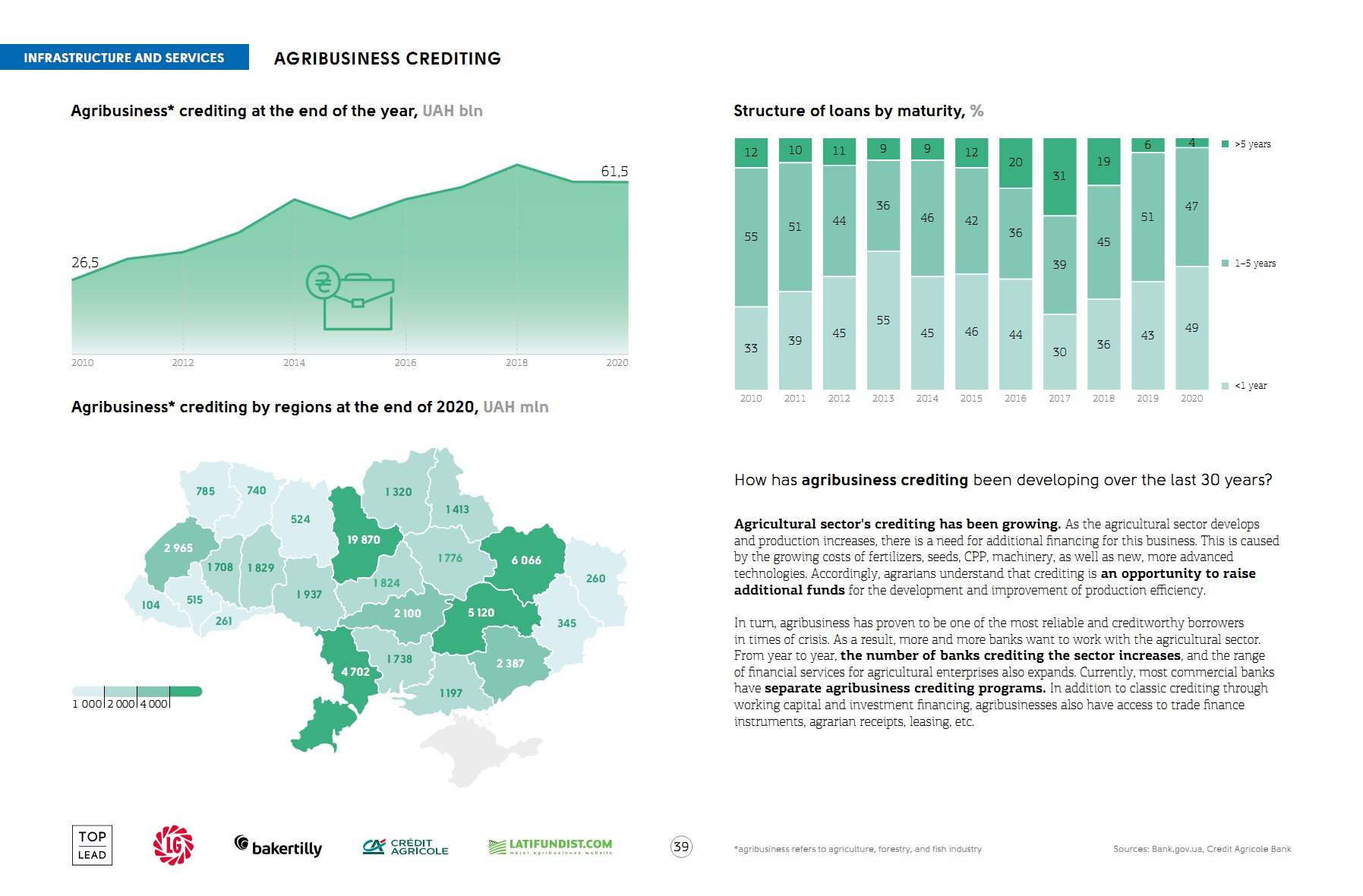 Top five agriculture companies by the amount of state support received in 2021:
Enselco Agro LLC (a subsidiary of Kernel): UAH 56 mln
Grain Alliance LLC (Baryshivska Grain Company): UAH 47 mln
Palmira Grain LLC: UAH 41 mln
FE Adelaida: UAH 35 mln
PC Dniprovsky LLC: UAH 33 mln
Previously reported that Kernel paid UAH 1.22 bln of taxes in 2021. In December 2021, Kernel was refunded with UAH 1,055.14 mln of VAT.