Work of Joint Coordination Center in Istanbul continues intensively — Turkish MOD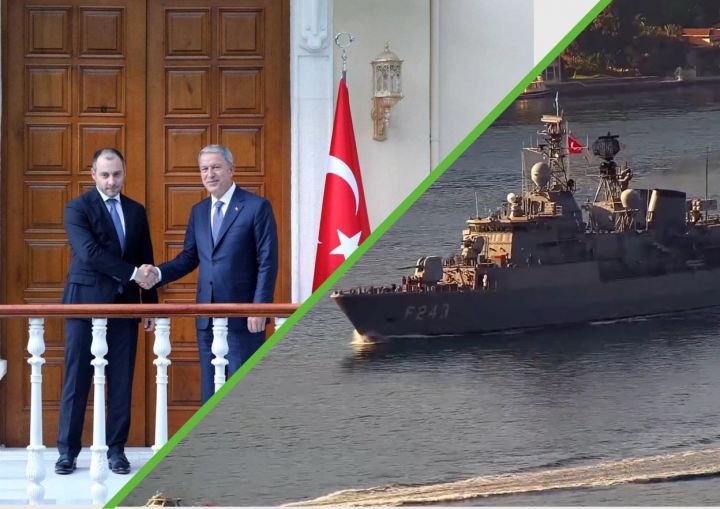 Minister of Infrastructure of Ukraine Oleksandr Kubrakov meets Minister of National Defense of Turkey Hulusi Akar in Istanbul / Turkish warships are entering the Black Sea
Photo by: msb.gov.tr/Yörük Işık
The Joint Coordination Center in Istanbul, Turkey continues working intensively on the organization of "grain corridors" for Ukrainian commodities, the Turkish Ministry of National Defense reports.
"The work in the Joint Coordination Center continues intensively," Minister of Defence Hulusi Akar marks.
He also expressed satisfaction with the announcement that grain export shipments from Ukraine will start the current week. Hulusi Akar stressed that it is important that grain exports start as soon as possible.
"Turkey has done and will continue to do its part within the scope of shipment," the head of the MOD says.
A geopolitical analyst based in Istanbul, where he runs the Bosphorus Observer, Yörük Işık reported that two frigates of the Turkish Navy Yavuz and Yıldırım transited Bosphorus towards the Black Sea.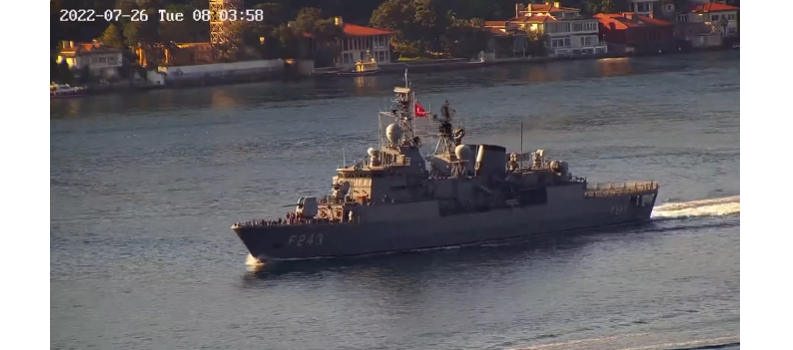 The deal on unblocking Ukraine's maritime ports on the Black Sea was signed on 22 July in Istanbul.