TOP 10 Wheat Producing Countries in 2019
Moisture deficiency in the soil brings no optimism for agrarians and gets on their nerves no less than quarantine and the world crisis. They discuss the weather, share photos of fields in specialized communities, try to estimate the future harvest and possible options. What wheat crop Ukraine and its global industry colleagues will harvest is to be known within a couple of months. In the meantime, we shall analyze the global wheat production in 2019.
Pursuant to the data of Kleffman Group, the total global wheat area in 2019 equalled 218 mln ha. The five leaders in terms of areas cover 122 mln ha, which accounts for more than half of all world areas under this grain crop.
Top five countries in terms of sown areas:
India: 30 mln ha;
Russia: 27 mln ha;
EU: 26 mln ha;
China: 24 mln ha;
US: 15 mln ha.
Ukraine shares its 10th position with Turkey and Iran, having the area under crops of 7 mln ha or 3% of the global area.
In 2019, wheat in Egypt yielded the most — 6.4 t/ha. The EU and China have practically the same result of 5.9 and 5.5 t/ha, respectively. Uzbekistan ranks fourth with 4.9 t/ha, having overtaken Ukraine (4.1 t/ha).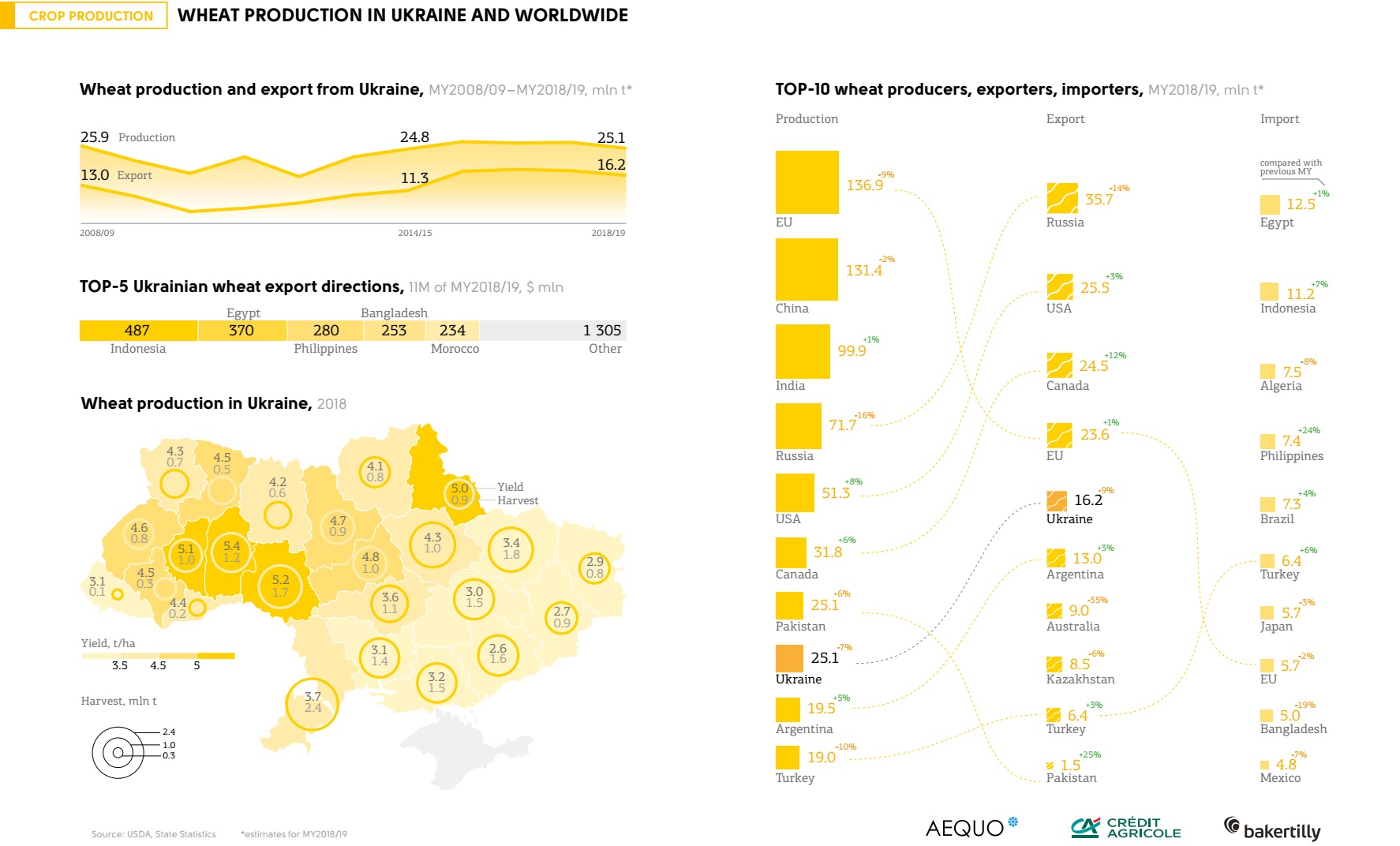 The USDA statistical data shows that China, India and Russia dominate wheat production, accounting for 46% of world production.
China holds this high position as a result of good crop yield of 5.5 t/ha last year, with a total of 132 mln t harvested by agriproducers.
India ranks second owing to its significant areas — 102 mln t of wheat were harvested on 30 mln ha. In Russia, 27 mln ha were allocated for wheat and 74 mln t of grain were harvested.
Over 10 years, Ukraine has moved up two positions in the world ranking of wheat producers, the crop volume increased by 38% to 29 mln t. Production in India (+27%) and Canada (+22%) has also increased significantly.
Under the February IGC report, in 2019/2020 wheat areas to be harvested may reach 221 mln ha, and production 769 mln t.
According to the USDA March 2020 data, the total volume of wheat trade made up 184 mln t. Over eight years, this figure has increased by 30 mln t or 20%.
Over the past four years, Argentina (+54%), Russia (+37%) and the US (+26%) have seen the highest export growth.
Key wheat exporters in 2019/20:
Russia: 35 mln t;
EU: 32 mln t;
US: 27.5 mln t;
Canada: 23 mln t;
Ukraine: 20.5 mln t.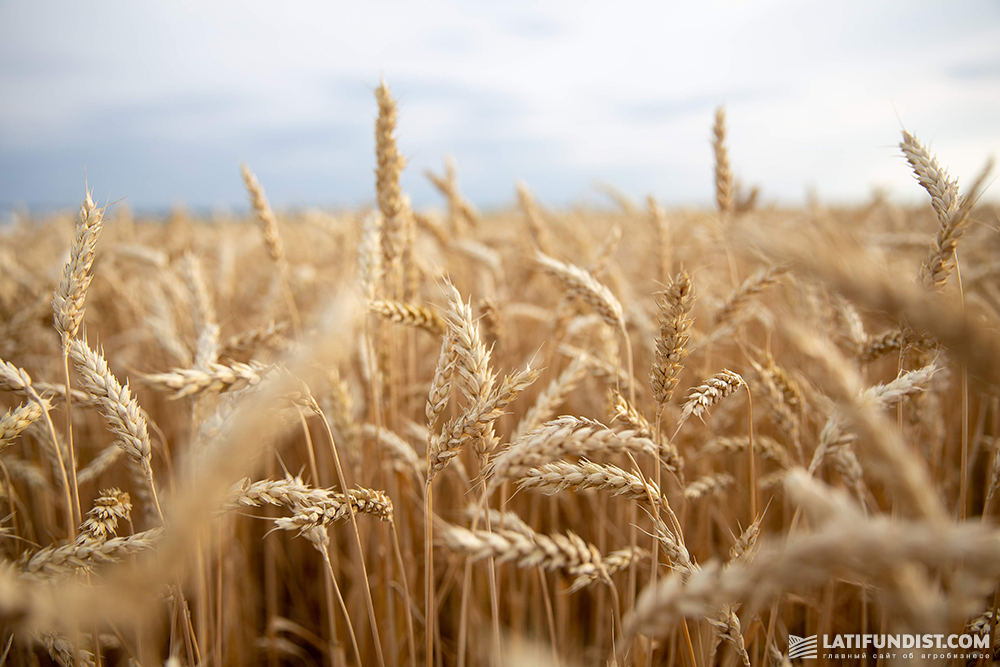 Turkey (+164%), the Philippines (+48%) and Bangladesh (+38%) posted the highest import growth from 2015/16 to 2019/20.
Largest wheat importers in 2019/20:
Egypt: 12.5 mln t;
Indonesia: 11 mln t;
Turkey: 10.5 mln t;
Brazil: 7.3 mln t;

Philippines: 7.3 mln t.
Volodymyr Demchuk, Latifundist.com analyst