Sugar and Che Guevara Cigars: 6 Experiences of Cuban Agriculture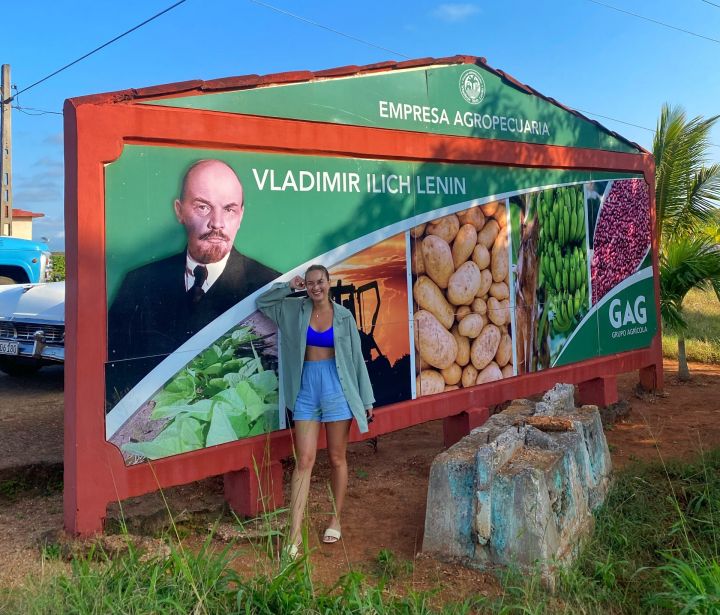 Oleksandra Volovyk, director of the Technopol Agro company
Photo by: із власного архіву Олександри Воловик / courtesy of Oleksandra Volovyk
Fortunately, in our country, you won't find a single named after Vladimir Lenin collective farm anymore. But in Cuba, communism is still prospering. So in that reality, it is perfectly normal.
What is it you know about Cuba? Long stretches of beaches, retro cars, portraits of Guevara everywhere, and, of course, Cuban cigars, and rum. Well, with these stereotypical images it is all clear.
But staying on Liberty Island, I couldn't help but wonder how the agricultural sector functions and how sugar cane, which is actually used to produce rum, is cultivated.
Here are some facts about agriculture in a socialist country:
Many farmers in Cuba manage a land bank of between 1.5 and 12 ha. They grow bananas, coconuts, cassava or manioc (a.k.a. sweet potatoes) and do livestock farming. They mostly work the land hard themselves and use 1 or 2 horses to cultivate the land and transport their crops. Some have got old MTZs.
The state reserves a commanding role in certain segments of crop production, e.g. grapefruit and orange production, as well as in the main livestock sectors: cattle breeding, pig farming, poultry farming — where industrial production methods are widely used, the implementation of which is still close to impossible without the active participation of the state. Besides, it still controls the supply of machinery and fertilizers.
A fascinating fact is that organic farming is very common in Cuba. But it is not a global agricultural trend they follow. Farmers stopped using chemical fertilizers and pesticides as they simply had no money to pay for them.
Cooperatives are well established in Cuba, chiefly in livestock farming. Cuban farmers join forces to produce meat or grow fruit and sell the produce to hotels, educational institutions, etc. This practice is only now becoming popular.
State-owned companies, such as the one in the photo below, grow potatoes (irrigated), citrus fruits, mangoes, sugarcane, legumes, rice and manioc. By the way, the volume of sugar produced is up to 3 mln t annually. It is worth noting that Cuba is the world's third-largest cane sugar producer. The sale of sugar forms up to 50% of Cuba's total agricultural exports.

As far as machinery is concerned, MTZs, which were delivered under the USSR programme back in the 1980s, are still in use. As well as the old New Holland tractors. Our guide says the state bought new tractors. KAMaz and ZIL are also widely used for farm work. All in all, the machinery fleet desperately needs modernization, but the deepening crisis caused by the Covid-19 pandemic is putting this process off indefinitely.
To be brief, the situation in the agricultural sector in Cuba is desperate, the same as in all sectors of the country's economy. This is despite the state's attempts to reform the economy and encouragement for private business in most sectors — the list has now been expanded from 127 to 2,000. Sanctions, the embargo and the pandemic are taking their toll, leaving Cuba in a deep-seated economic crisis.
Consequently, there is insufficient nutrition for the population, long queues for foodstuffs on the island. The basic commodities deficit is getting closer.
With its boundless azure blue coastline and vibrant nature colours, Cuba is a paradise island only for tourists. Sadly, due to the overlong policies of socialism and the romantic ideology of the revolution, the well-being of the local population has remained at the level of the early 1990s. So has agriculture. Although the island does have strong potential if the investment is attracted and a working market economy is launched, following the ideas of Che and Fidel for more than six decades continues to leave its mark.
Oleksandra Volovyk, the director of the Technopol Agro company