Elena Neroba: War in Ukraine Leaves 400 Million People Worldwide Facing Food Shortages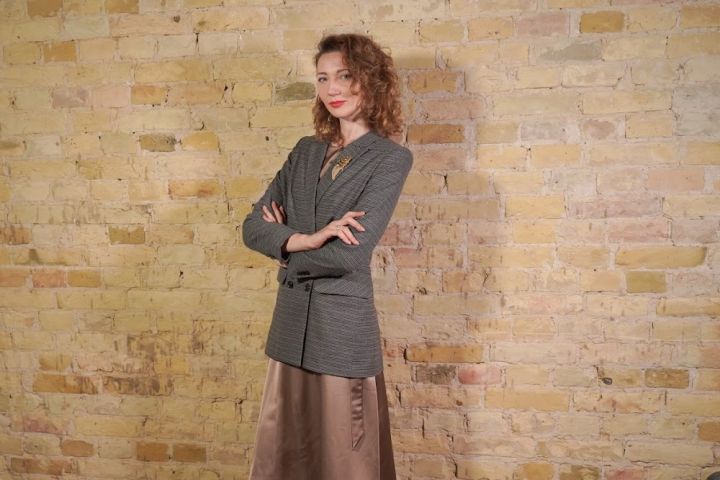 Elena Neroba

, Maxigrain business development manager
Photo by: Latifundist.com
World food security is challenged: Ukraine's sowing campaign is compromised by the war, and the country's corn belt is almost half temporarily occupied by the Russian Federation. These and other factors, theoretically, could be the consequences of Russia's aggression against Ukraine. Elena Neroba, Business Development Manager at Maxigrain, spoke during the Trend&Hedge Club about Ukraine's and the world's prospects in the near future.
World food security at stake
Ukraine has the potential to supply nearly 400 mln people with nutrition. Aside from its own population. Every tenth slice of bread on the table in any country in the world originates from Ukraine. So does every two out of three bottles of sunflower oil. Our country accounts for about 10% of world exports of wheat, including food wheat, about 16% of world exports of corn, and about 55% of world trade of sunflower oil.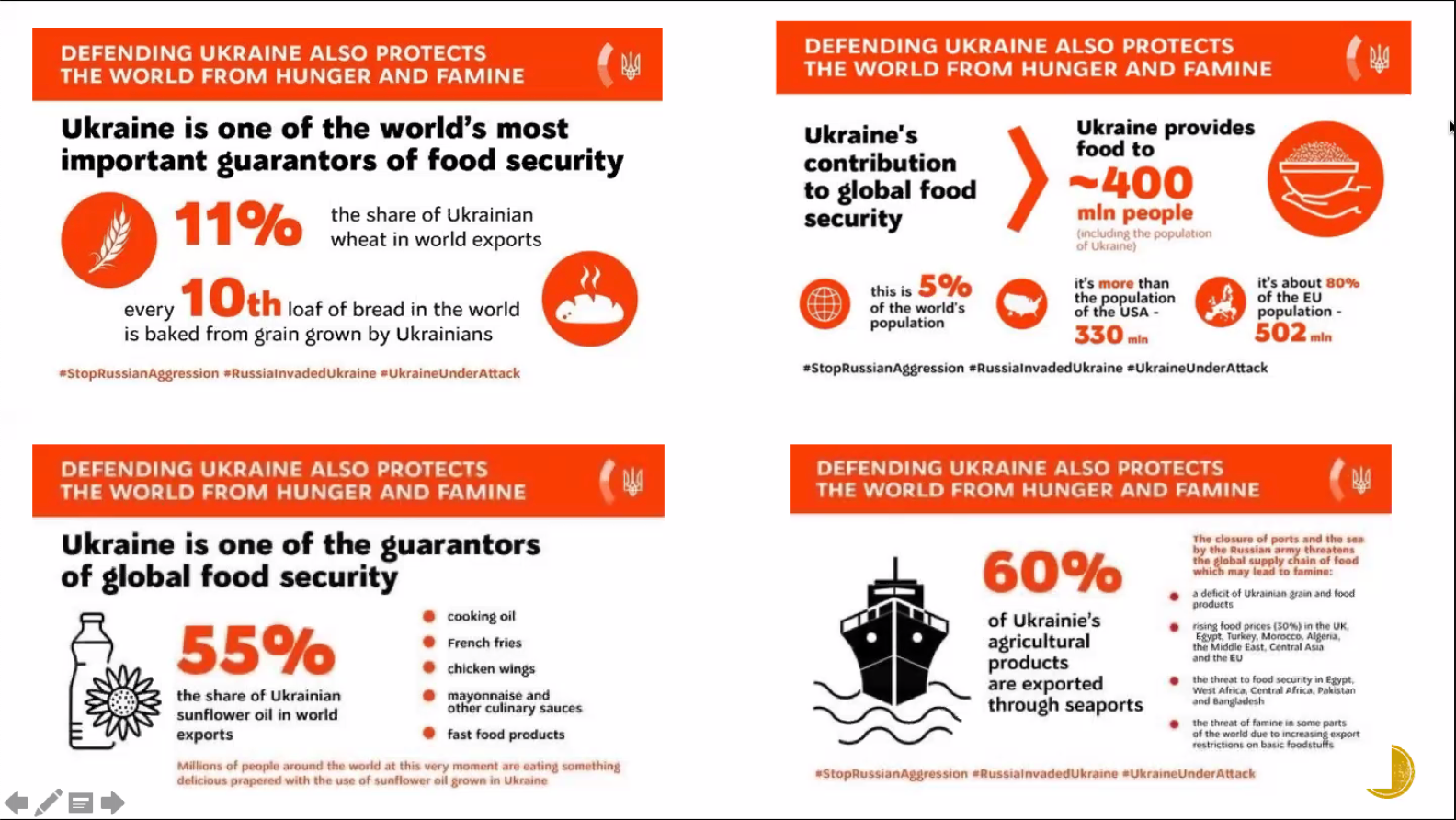 The Ukrainian ports are being blocked today due to the aggressive actions of the Russian Federation. And whatever Russian propaganda says about hitting solely military targets, civilian objects are also subjected to deadly shelling.
More than 60% of Ukrainian exports of all agricultural products (incl. processed and finished food products) were made in peaceful times precisely through Ukrainian ports of the Azov and Black Seas. If we speak only about grain, 95% of the Ukrainian grain crops were delivered to foreign markets via these ports. Today, because of the Russian invasion, we can only export approximately 20 thou. t per day through our western borders by rail and motor transport. Of course, this is disastrously low — more than 10x less than our government planned. But despite this, the country's export will not stop, nor will it put the world at risk of starvation or disturb world food security.
A glimpse into wheat production in Ukraine
Since Ukraine's independence in 1991, the first decade was marked by a reduced wheat production area. The number of people involved in agriculture steadily decreased during this time. People went abroad to work and were reluctant to work the land. But in the 2000s, the economy of Ukraine began to grow rapidly and people were attracted to a promising direction — agricultural production. Today you can see that we have been able to return to the wheat production area that was at the level at the time of independence.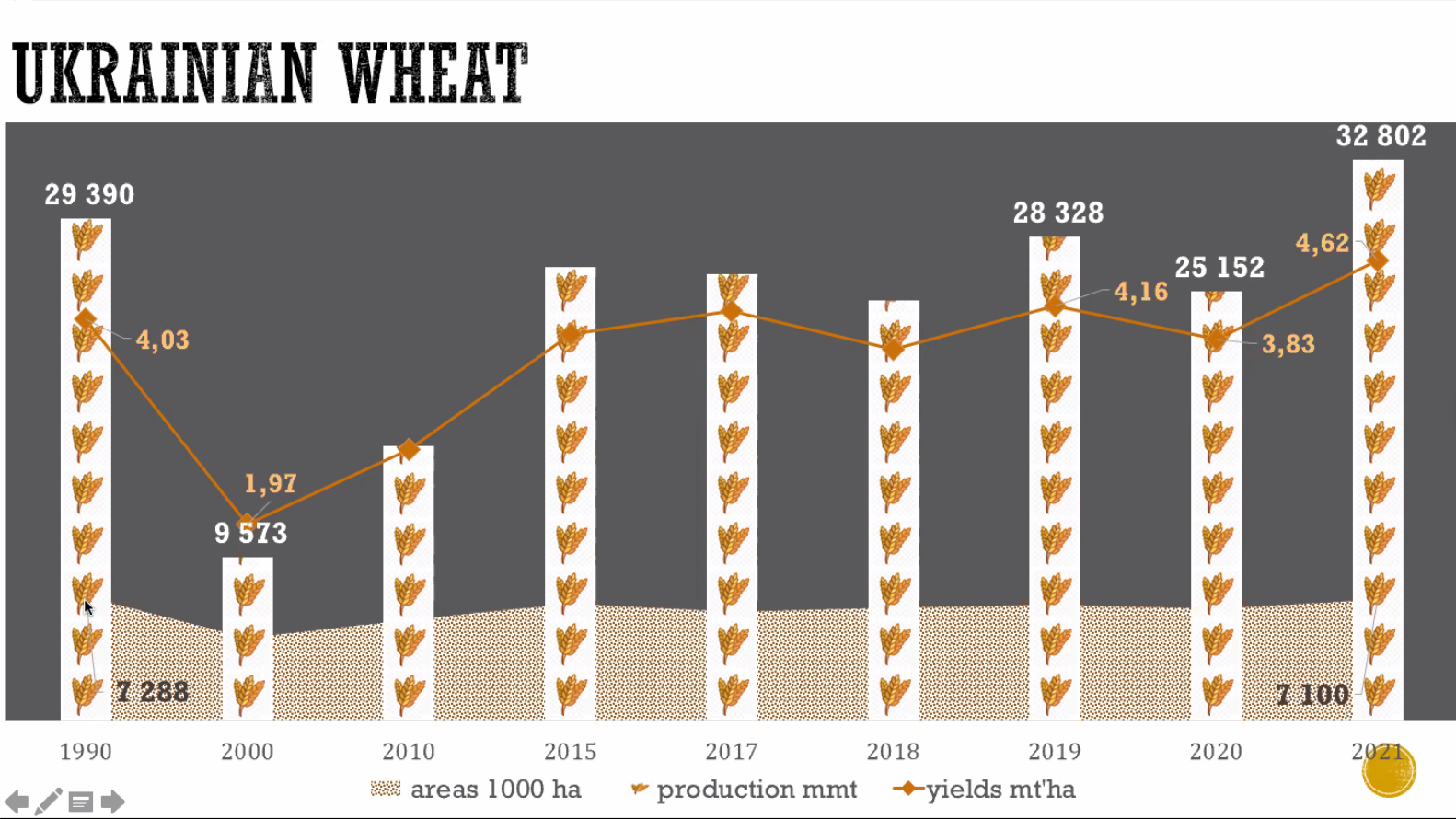 If we compare this with the minimum production in the early 2000s, when Ukraine produced slightly over 9 mln t of all classes of wheat, today we see that 2021 was a record year for Ukraine: wheat bulk yield is estimated at 33 mln t. Given that domestic consumption in Ukraine is stable, and has even declined modestly in recent years, the export potential is over 70% of what we produce.
In 2022, Ukraine's export potential was pegged at 25.3 mln t. Unfortunately, the country could not export all of the planned volumes of wheat in time for the start of full-scale military operations by Russia. Ukraine's export potential in wheat is still more than 6.5 mln t.
Wheat and its 'sensitive issue'
Traditionally 90% of wheat cultivated in Ukraine is winter. In the table below you can see sown areas (thou. ha) of winter wheat by region and the territory invaded by Russia.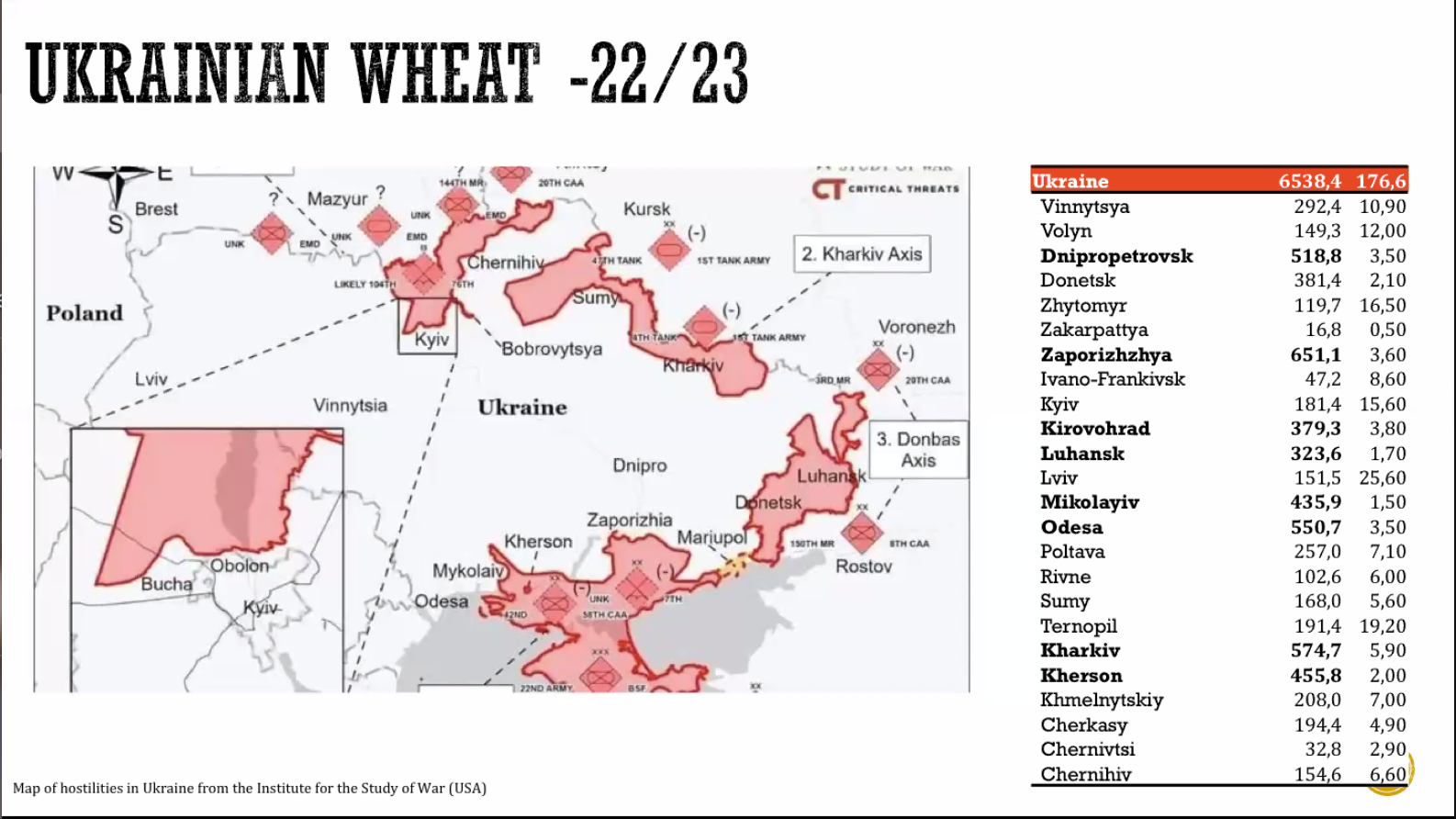 The right column is spring wheat (last year's data). We expect that this year there may be a decrease in the cultivated area. Based on the data provided by the Institute for the Study of War (ISW), I marked the temporarily occupied zones by the Russian military, where the aggressor is trying to enforce its rules and regulations in defiance of any international legal norms. These are, first of all, zones where military operations are directly conducted and where it is impossible for agriproducers to enter the fields, and also zones of no military operations, but the territories are occupied by Russia.
As we can see, practically all key wheat-producing regions of Ukraine do not have the possibility to carry out fieldwork completely. At the same time, for this crop, it is not that 'sensitive issue' as, for example, for corn. Again, because most of the wheat area has already been sown in the current production year. Of course, in a few weeks fertilizer application has to start to ensure the best possible yields. If farmers fail to apply fertilizer in the first phase, wheat yields could fall by 15% on average across the country. But it is not the end of the story. The key question remains: which areas will be controlled by Ukraine during the harvest?
Corn uncertainty
If we talk about corn, the sowing campaign in Ukraine should start in mid-April. Approximately 30-40% of corn seeds are imported to Ukraine. Unfortunately, this year a sufficient stock of seeds has not been made.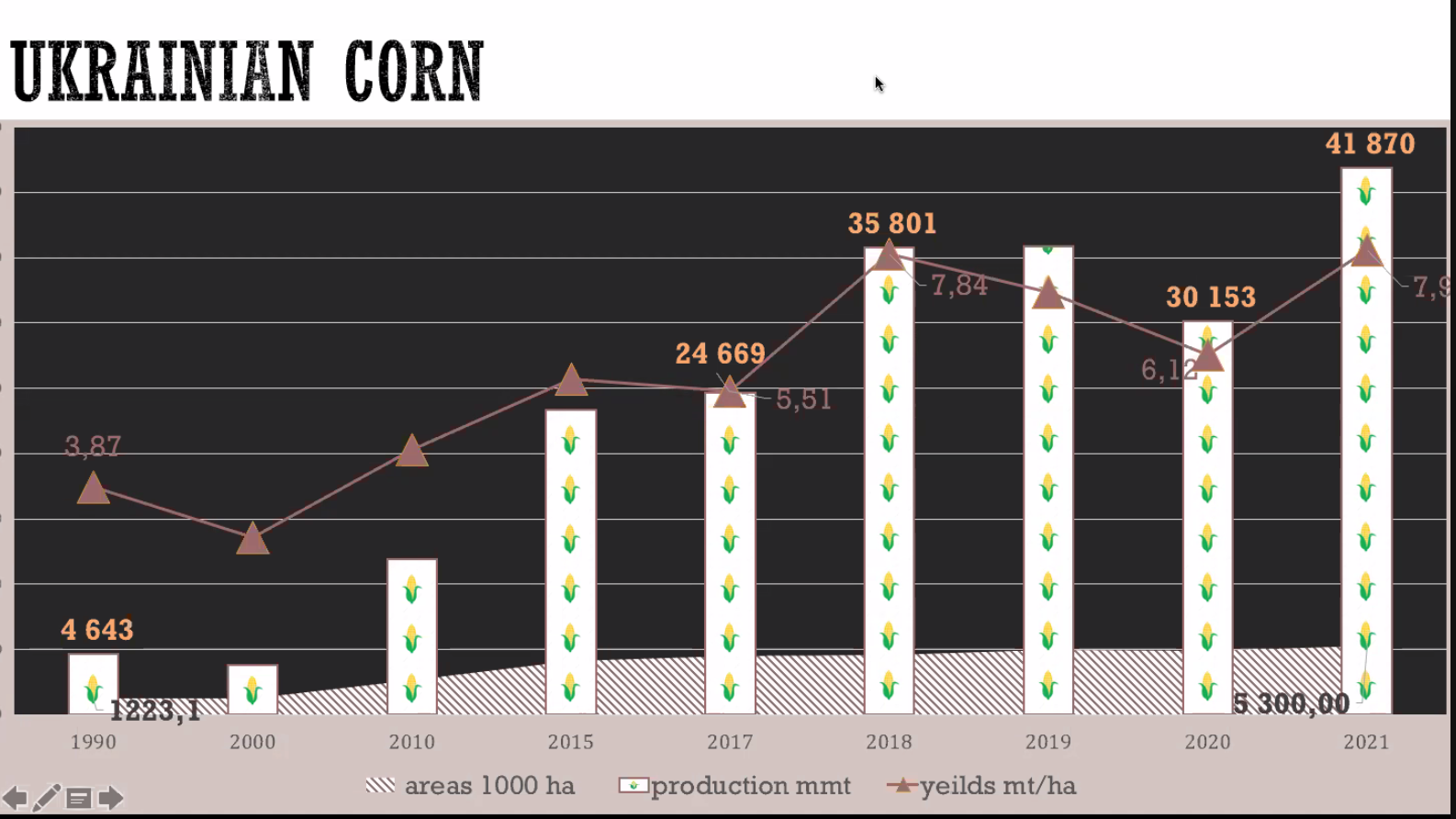 2021 was a record year for corn production in Ukraine. By various estimates, this figure ranged from 40 to 42 mln t. Yields were also one of the best ever since independence, and export capacity was over 33 mln t. However, not everything was delivered to foreign markets — the remainder is almost 15 mln t. Here we should note that non-exported amounts of corn and wheat, which are now in Ukraine, can under no circumstances be consumed inside the country. Because the domestic annual consumption of corn and wheat is at the level of 7 mln t each.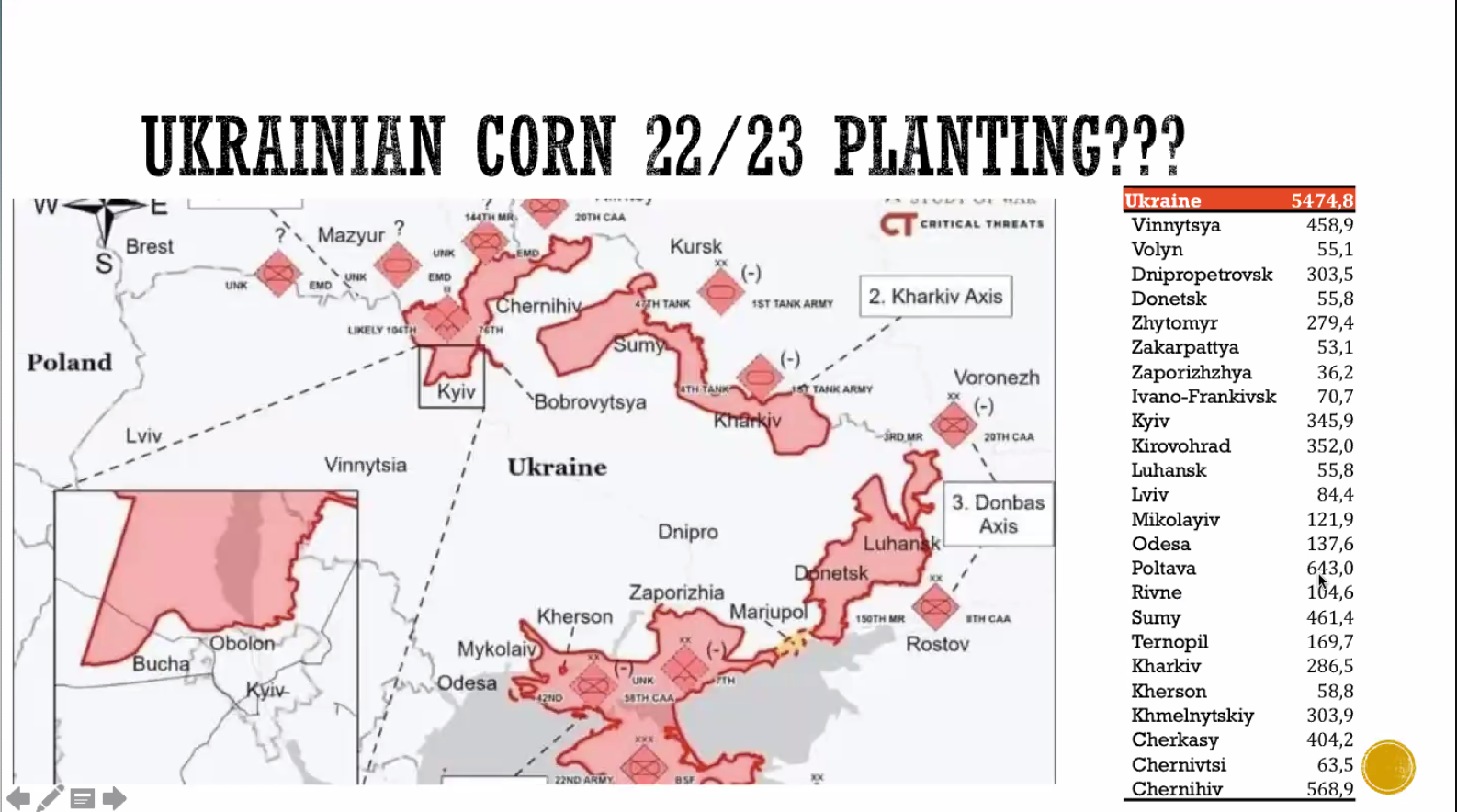 Similar to wheat, the corn sowing campaign is in a difficult situation. Unlike wheat, corn is not yet sown at all and some key regions are under the biggest attack from Russian troops. Such regions include Poltava region, where 650 thou. ha were sown last year. Also almost 300 thou. ha were covered with corn in Kharkiv region last year. Chernihiv region bordering Russia and Belarus is also one of the largest producers in Ukraine — almost 570 thou. ha. Ukraine's corn belt today is either almost half-occupied by the Russian Federation or there is active military activity in the area.
Hence, there is a sea of uncertainty in corn sowing terms.
But we believe in Ukraine's victory, which is coming soon. Glory to Ukraine!