How Much Grain Is There in Ukraine?
Since the war started, the Ukrainian agricultural market has had to stand up to problems related to the supply and sale of grain. The sowing season in some regions is close to falling apart for lack of seed, and agricommodities shortages in towns and villages close to the hotspots are advances the shutdown of businesses on which people literally depend.
So how much grain is there stored in Ukraine's warehouses? Latifundist.com analyzed data from agriproducers, the State Statistics Service of Ukraine and the State Customs Service to estimate the volume of grain available in Ukraine as of March 1, 2022.
Note. The research focused on the difference between the carry-overs of the 2021 season's crop and its exports during February 2022. It should be noted that this approach does not guarantee 100% reliability. Due to this and the unstable situation in the region, an error of 0.1 to 2.3 mln t is possible, depending on the crop and storage facility location.
In early February, about 26.6 mln t of grain and leguminous crops was stored at warehouses and production facilities in Ukraine. Oilseeds carry-overs as of 1 February summed 6.1 mln t.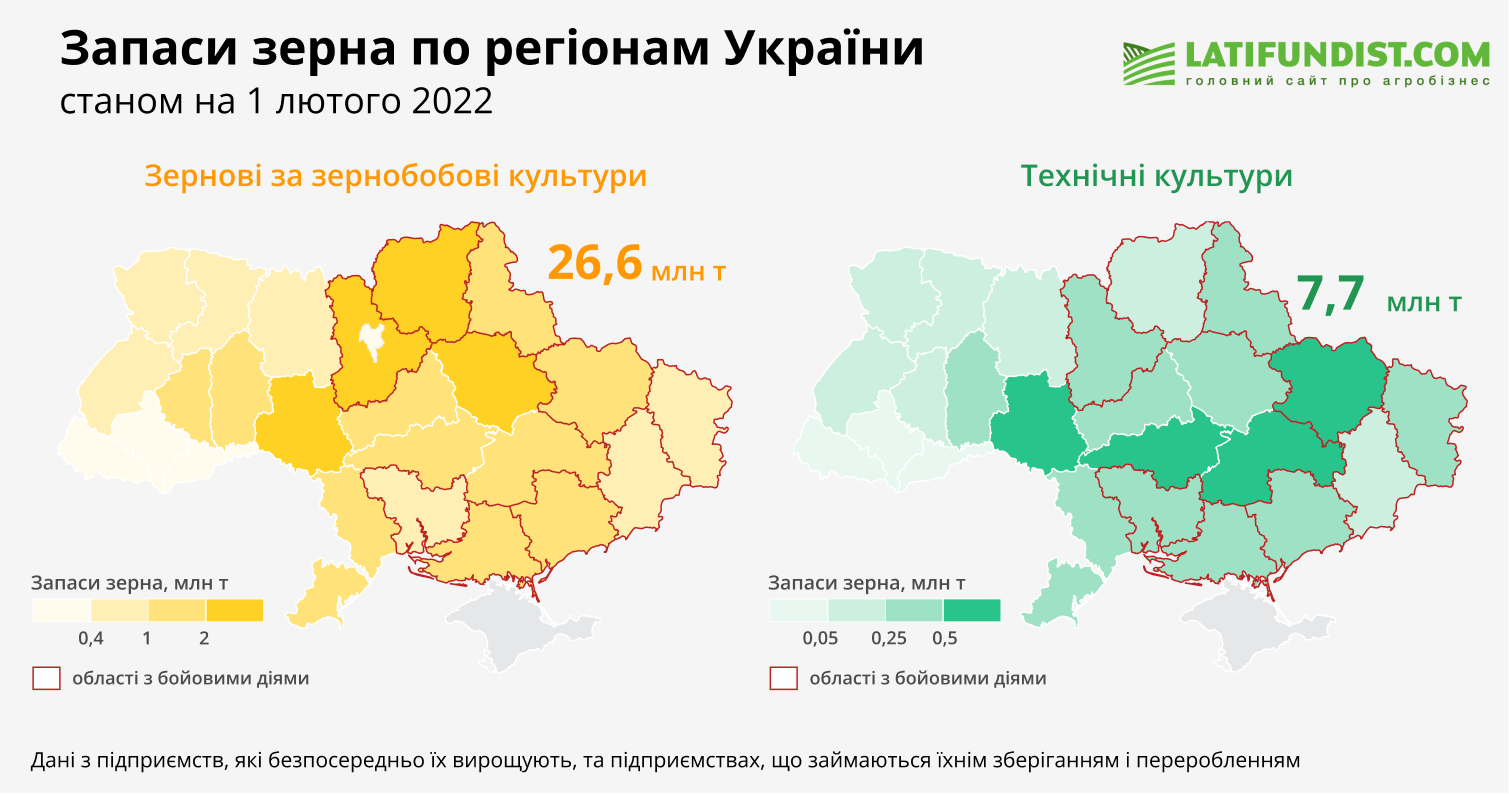 According to data collected, as of 1 February, grain stocks in Ukraine were formed with: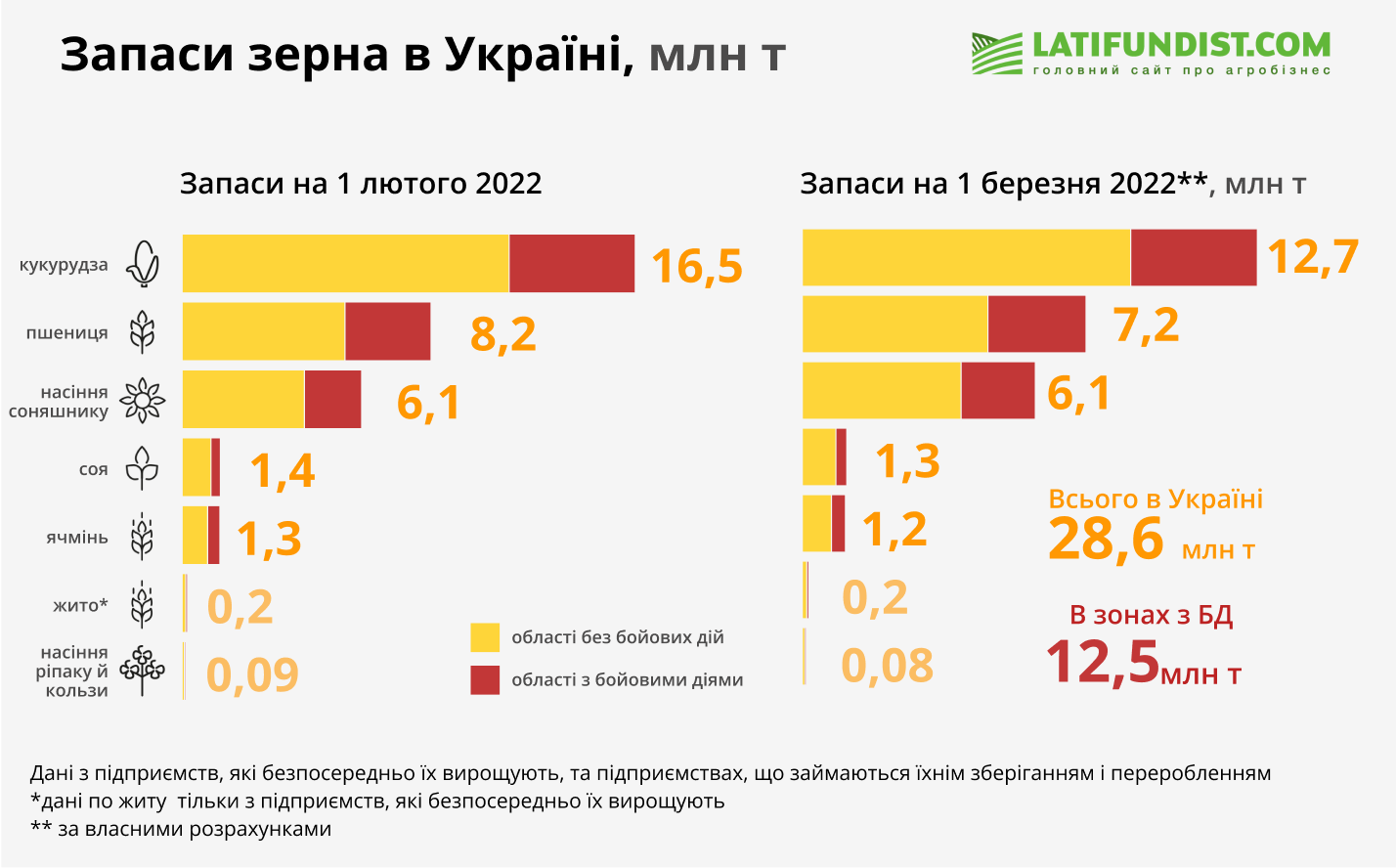 With the start of an active russian military offensive in eastern and southern Ukraine, access to some of the grain stocks was lost. Thus, as of February 1, in the zones where active combat operations are now taking place, the following crops remain:
corn: 6.34 mln t (38% of the total volume in Ukraine)
wheat: 4.32 mln t (53%)
sunflower: 2.86 mln t (47%)
barley: 0.59 mln t (47%)
soybeans: 0.45 mln t (31%)
rye: 0.06 mln t (38%)
rapeseed: 0.029 mln t (32%)
Before the russian invasion on Feb. 24, Ukraine had exported about 5 mln t of grain. As of March 1, 2022, an estimated 28.6 mln t of grain remained in storage facilities, of which 12.51 mln t was in regions where active military actions were taking place, including:
corn: 12.68 mln t
wheat: 7.1 mln t
sunflower: 6.12 mln t
soybeans: 1.28 mln t
barley: 1.1 mln t
rye: 0.15 mln t
rapeseed: 0.081 mln t