Oleksiy Vadaturskyi: Never Give Up!
For many Ukrainians, and not only those engaged in agribusiness, the news about the death of a Hero of Ukraine, General Director of NIBULON Oleksiy Vadaturskyi and his wife Raisa came as a shock. According to the company's press service, the couple died as a result of enemy shelling in Mykolaiv on July 31. The video of Oleksiy Vadaturskyi's alleged residence, which shows that part of the building was hit by the shelling, appeared on the Internet. Later, Adviser to the Head of the Office of President of Ukraine Volodymyr Zelenskyy Mykhailo Podolyak stated that the accurate hit of the missile not just on the building, but on a particular wing — a bedroom — leaves no doubts about the missile guidance and correcting its path.
"I repeat: Vadatursky was specifically targeted," stated Mykhailo Podolyak.
Oleksiy Vadaturskyi founded the company NIBULON in the first year of Ukraine's independence. Ever since he always strived to be a leader in the country's agricultural business. He was the first to receive a multi-million dollar loan from the World Bank. He was the first who started to develop river transportation and raised the development of shipbuilding in Ukraine to a new level. His company has always been one of the leaders in grain exports and created the largest network of grain elevators. He was awarded the title of Hero of Ukraine for his outstanding contribution to the development of the agricultural sector.
The Latifundist.com editorial office collected stories about Oleksiy Opanasovych from his friends and partners and the most revealing pages of the life of a person whose death was an irreparable loss for his family and the agricultural market of Ukraine.
Patriot of Ukraine and... Mykolaiv
Since 24 February Oleksiy Vadaturskyi stayed in Mykolaiv. Although he could have left the country and run the company from a safer place. Escape? Never in my life! Even in his pre-war interview, he said that he would try to do everything to make life better for Ukrainians and for Ukraine to become not only the country by the sea but a maritime country in all aspects. That is why, as CEO of OTP Leasing Andriy Pavlushyn says, he never left Mykolaiv, went to the office and did everything to keep the company running.
Andriy Pavlushyn

CEO OTP Leasing

"I asked him to leave Mykolaiv, to at least go to Kyiv. But he refused, saying that it was his hometown. And he could not be away the company. He wanted very much to have exports resumed, struggled to get the port of Mykolaiv unblocked too. In the meantime, an elevator was being constructed in Izmail"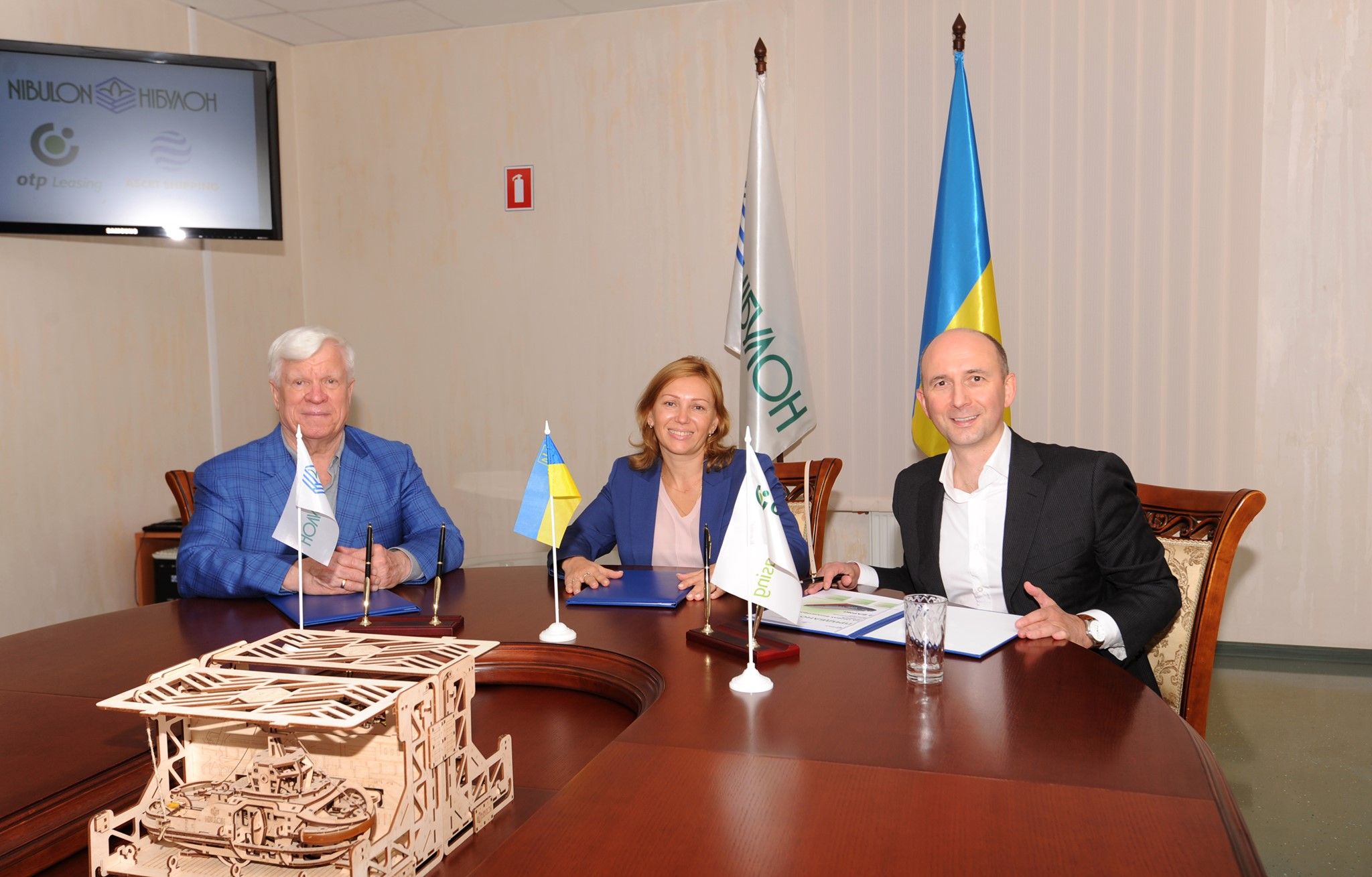 The co-owner of TIS Ukraine and M.V. Cargo Andriy Stavnitser also says that Oleksiy Vadaturskyi had plenty of plans for further work. The market knows him as a person who kept his word and never compromised.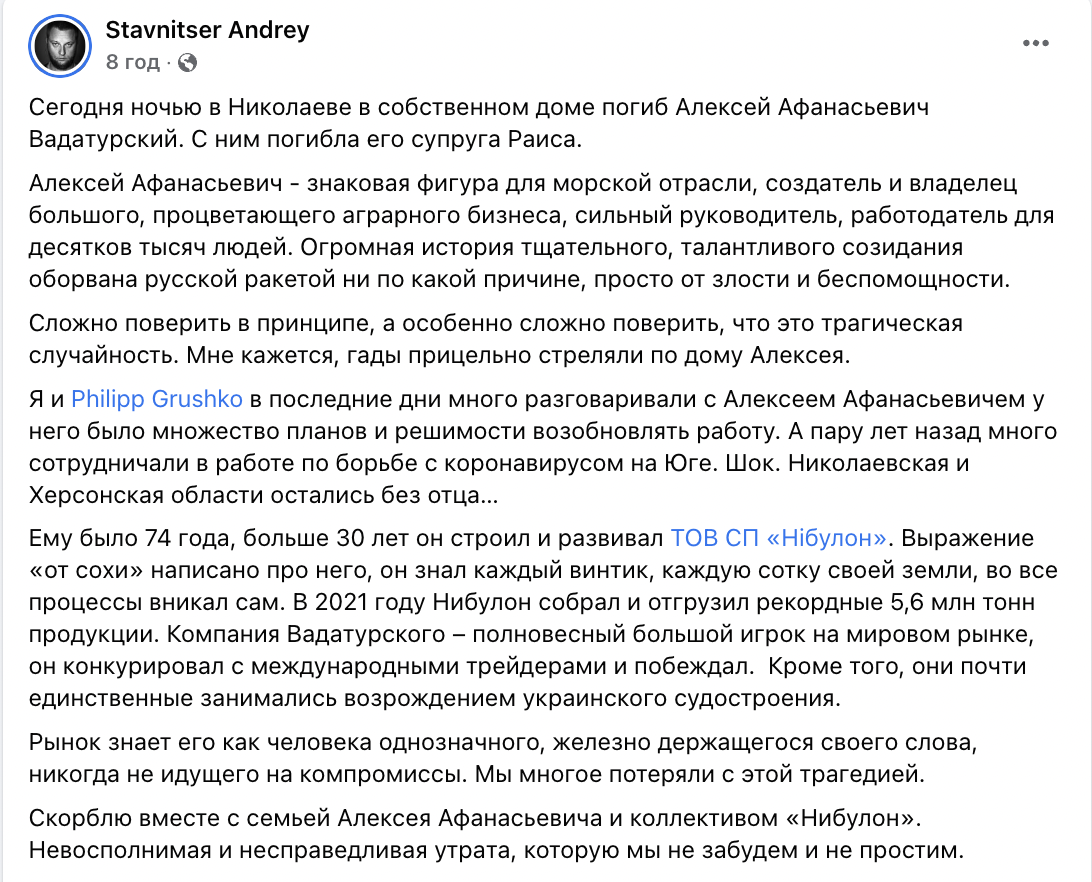 Marketing Manager Eastern Europe at AGCO Corporation Anton Kostyrko admits it is hard to believe the death of Oleksiy Vadaturskyi.
"It is a huge tragedy for the corporation and our co-workers, many of us knew Oleksiy Opanasovych personally. It is a shock for our foreign colleagues for our corporation has been cooperating with NIBULON since 1995. He was a man of epoch, respected by everyone, regardless of age or status. The person who loved Ukraine, invested in its development — we will always remember him for that. It is sorrowful. It is a murder, not just death. It's hard to imagine how much more could Oleksiy Opanasovych have done for the country," said Anton Kostyrko.
Life after February 24
Since russia's full-scale invasion started, Oleksiy Vadaturskyi did not speak to journalists and promised that he would definitely talk after the victory.
During that time, russians seized the NIBULON grain elevator in Starobilsk, one of the largest grain storages in Luhansk region. The control over the facility was taken by "officials from Sevastopol". A day or two later it became known that the occupants are considering the mechanism of returning the grain from the storages of NIBULON in Kherson region to the farmers. The reason, as russians claimed, was that the company had not paid the money for the purchase of that grain. In fact, it is nothing but the robbery of grain elevators.
Since February 24, the company had to suffer the shelling of an elevator in Dnipropetrovsk region and the missile attack on a tugboat in the Port of Mykolaiv. Despite this, Oleksiy Vadaturskyi did not give up — all this time he helped Mykolaiv, continued to manage the company, and even planned to build an elevator in Izmail, a town that the occupants regularly fired rockets at.
Admiral of the Dnieper...
None of those working in agribusiness needs to be reminded of Oleksiy Vadaturskyi's contribution to the agricultural market before February 24. Probably, everyone will say that Oleksiy Opanasovych was a role model. And an example not only of how to do business, but also an illustration of what real friendship and partnership are.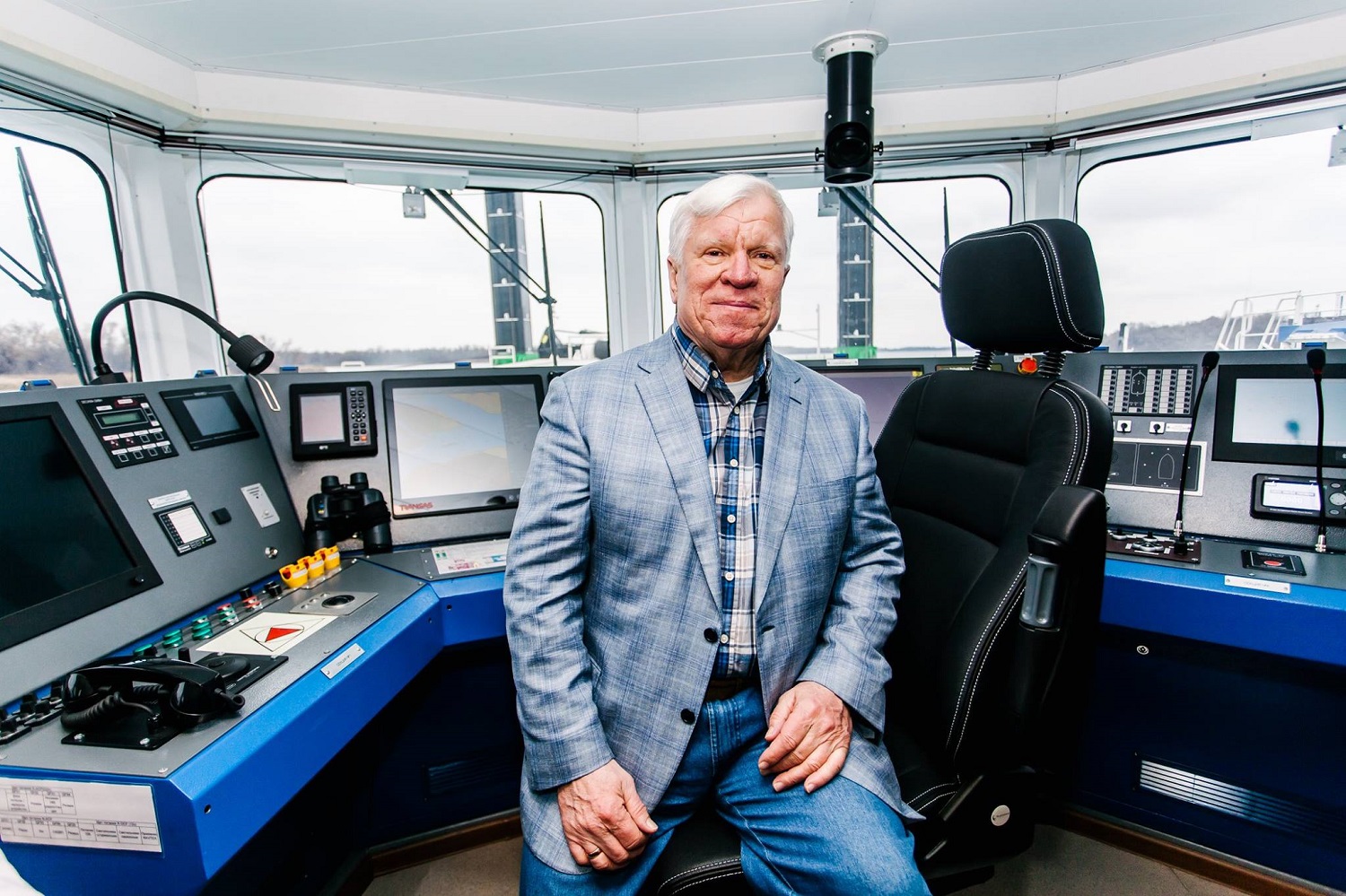 His main motto in life was never to give up. He was the first in Ukraine to develop river transportation. To introduce it, he went to the USA, to see how the Mississippi River carries up to 175 million tons of cargo per year. He returned to Ukraine convinced that there was no alternative to river shipments, and it was the step to the company's independence. Except that NIBULON had to start from scratch for there was virtually no infrastructure on the Dnieper.
In 2009 he began to form a new fleet on the Dnieper (he never bought old barges, considering that the temporary savings then cost a big penny), build river terminals and reconstruct the shipyard. As early as 2015 he launched the development of shipping on the Southern Bug.
Investments in the river fleet then reached USD 650 mln, and USD 35 mln in the reconstruction of the shipyard. By the way, he never intended to engage in shipbuilding as there were 4 plants in Mykolaiv at that time and there was no point in building a new one. But, as Oleksiy Opanasovych will later tell journalists: "My life is an example that if one dreams to win and become a leader, human abilities are infinite."
From 2009 to 2021 the company transported 25 million tons of different cargoes by rivers. Moreover, NIBULON brought its own water cargo transportation up to 70%.
Not by river alone. To unload the motorways of Ukraine, he invested in the expansion of the company's rail fleet. As of today, NIBULON's railcar fleet consists of 162 units. Just one day before the full-scale invasion, on February 23, the company purchased 54 more railcars. There were countless plans.
The largest grain exporter
Operating enterprises in 13 regions of Ukraine, last year the company exported more than 5.64 mln t of commodities to foreign markets. The geography of exports covered 38 countries.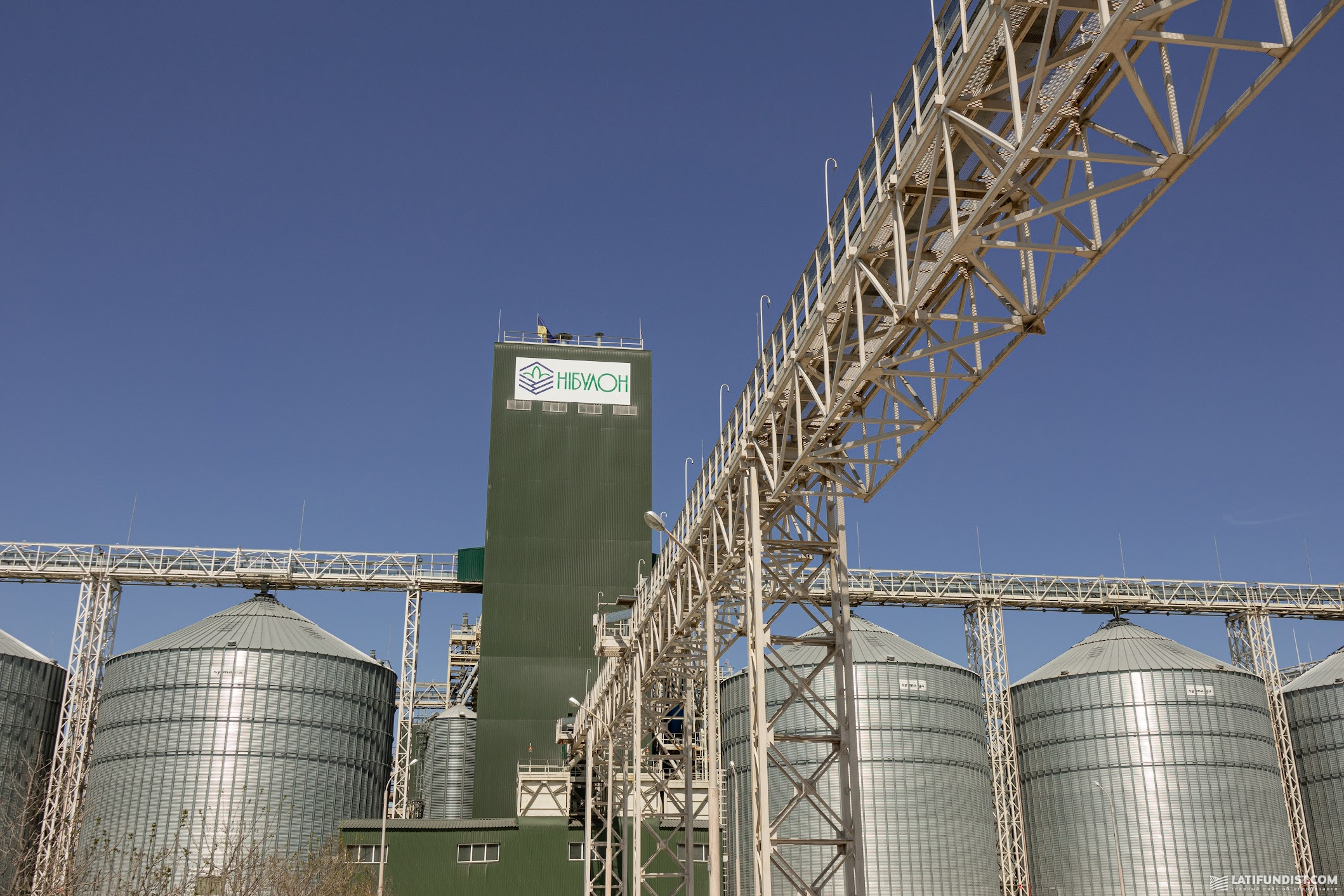 The company also created a powerful network of elevators and river transshipment terminals with the capacity of over 2.25 mln t of grain — the largest in the country.
By the way, Oleksiy Opanasovych coordinated the construction of all the elevators and terminals himself. Many people laughed about it, but he adhered to the principle that "the owner of the company is the most motivated employee". And the place for the elevators was chosen so that logistics was easier for the farmers — within 50-60 km from the fields.
Life principles
Oleksiy Vadaturskyi valued his relations with creditors. He once told journalists about a conversation with the head of Paribas. He invited Oleksiy Opanasovych to lunch in Geneva and asked how big a loan from his company was needed for NIBULON to start cooperating with them. Oleksiy Opanasovych put the figure of USD 20 million and a week later he got it under a personal commitment on a single page. By the way, he honoured this agreement and received a USD 40 million loan a year later. It was for his personal authority that Oleksiy Vadaturskyi received all the loans. He did not let any bank down.
NIBULON was the first company in Ukraine to receive a USD 5 million loan from the World Bank for 7 years back in 1998. It was the biggest international loan at that time for a small Ukrainian company entrusted with such investments. But no one believed the story of how Oleksiy Vadaturskyi received it, even the Ministry of Agriculture of Ukraine was surprised.
"A representative of that bank from Washington, D.C., came to my house. He wanted to see my two-room apartment on the sixth floor. The old Volga, my office, and the agricultural machinery I had back then. I told them, "I'm ready to give you everything as collateral!" And was afraid to wake up one day and find myself a bum. To find there's nothing left. . . But the World Bank representative said: "We reviewed your credit history and decided to give you money without collateral." Then did I really understand what an honest credit history meant. But NIBULON used to take out loans at 160% or even 240%. And we always paid back every penny of it on time," recalled Oleksiy Vadaturskyi.
By the way, his fortune was estimated at USD 430 million in 2021. In the ranking of the richest Ukrainians, he was the 24th. Although, he never considered himself to be a dollar millionaire. Because he simply did not need this "title". He used to tell journalists: "I would not like to be on the Forbes list, it's a kill list. There are a lot of people in it who were appointed oligarchs and made their first millions in cooperation with the government."
In his life, Oleksiy Vadaturskyi was given many awards and honorary titles. But most of all he appreciated the title of Hero of Ukraine, which he was awarded for his exceptional contribution to the development of agriculture in Ukraine.
What did Oleksiy Opanasovych look like in his 74 years? Always well dressed, he exuded health. Once in an interview, he mentioned that he always tried to be surrounded by the young and to keep himself at their level. That's how you stay young yourself. He woke up at 5-6 in the morning and did sports until 9 a.m.: 1.5-2 hours of exercises and gymnastics, and then swam 600 m on weekdays and 1 km on weekends.
"Even at 74, he was full of life, did sports, walked a few miles to work every day. Last year we launched the ship, so he was running up it, up the stairs, like a young man. We learned both business and life from him," recalls CEO of OTP Leasing Andriy Pavlushyn.
Not just a wife, but a right hand in business
Oleksiy Vadaturskyi's wife Raisa was his right hand and assistant. They got married when he was working at the Trykratne Integrated Plant of Bread Products. Those years were not easy for the young couple: a family of three, after the son Andriy was born, they had to live in one of the rooms of a big house with no conveniences inside. But neither such living conditions, nor the further departure of Oleksiy Vadaturskyi to Mongolia for the construction of the integrated plant affected the relationship between the spouses.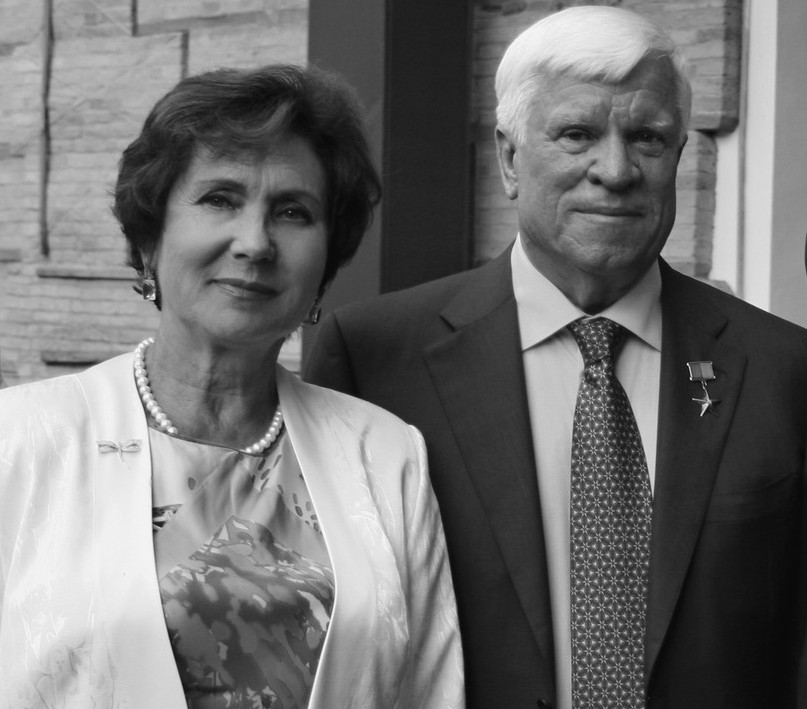 Raisa Mykhailivna always supported all her husband's endeavors. Even when in 1991 he decided to resign from government service and took a risk to start a business. Later she was the godmother of the first fleet of NIBULON. It was Raisa Mykhailivna who broke a bottle of champagne against the side before launching the new ships. For luck.
Together they raised their son Andriy. They had grandchildren.
Rest in peace...
Natalia Rodak, Latifundist.com