Howard Dahl: To Be Successful in Agribusiness, You Need to See a Few Steps Ahead
Howard Dahl was appointed Chairman of the Board of Directors for the Agro-Industrial Holding Astarta-Kiev on March 17, 2017. He will bring to the company more experience in successful agribusiness in North America. And in order to become closer not only to Astarta, but also to other Ukrainian agro-industrial complex players, Howard initiated a meeting in Kiev with representatives of leading Ukrainian companies that had recently been trained in the SABIT program in the United States. In his exclusive interview for Latifundist.com, Howard Dahl shared his vision of the global prospects of the agrarian sector and ways of further development of the Ukrainian agribusiness.
Latifundist.com: Mr. Dahl, how would you assess the investment climate in Ukraine?
Howard Dahl: It is definitely better now than it was before. And the fact that one of the leading investment companies Fairfax invests in the Ukrainian business, demonstrates growing confidence in your country. Of course, foreign investors are still cautious, but if the state continues to implement a policy of transparency, if decisive steps are taken to combat corruption and introduce the rule of law, Ukraine will be able to attract much more foreign investment.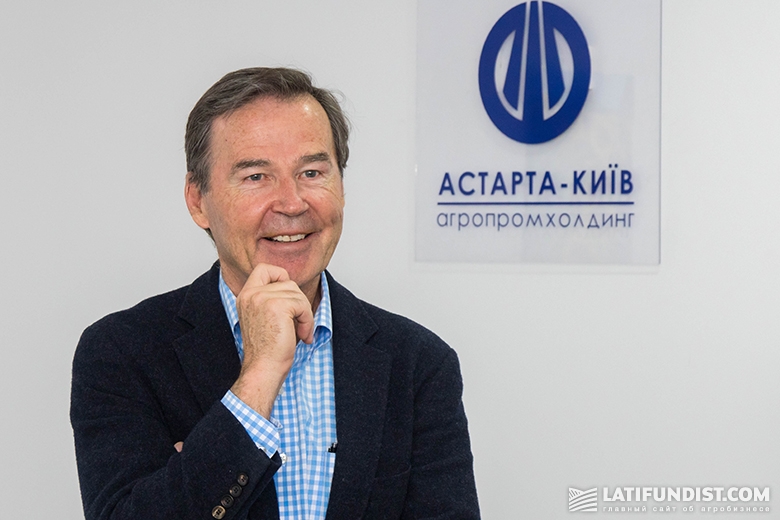 Latifundist.com: You have been the Board Chairman for Agroindustrial Holding Astarta-Kiev for three months already, what changes have already taken place in the company?
Howard Dahl: Astarta in its activity demonstrates the importance of transparency and trust on the part of all stakeholders. The company employs highly qualified specialists, and its financial results speak for themselves. Astarta belongs to the companies that received significant funding from Western banks, including EXIM Bank of the United States, and has always fulfilled its obligations. Such reliability gives confidence to Western investors.
Latifundist.com: In one of the interviews you said that you prepared information about the best practices of growing sugar beet in the world for Astarta. Which of them has Astarta decided to adopt this season?
Howard Dahl: I am the Head of Amity Technology Company, which specializes in the production of agricultural machinery and technologies for sugarbeet cultivation. In the early 2000's this was the ground for our acquaintance with Astarta. Viktor Ivanchik very much liked the guidance on the best practices of growing sugarbeet, which we then compiled, and the decision was made to immediately introduce it in the company. As a result, the average sugar beet yield in Astarta is the highest among Ukrainian agrarian companies.
A few years ago I created Farm QA Company, which works on searching and implementation of modern agri-technologies and IT solutions. We now live in the period of next technological revolution in many sectors, including agriculture. "Big Data", biotechnology, sensors with prices decreasing rapidly, and automated systems: all these allows you to increase yield, reduce production costs, reduce the impact of unfavourable weather factors. I am sure that not only Astarta, but also other successful agricultural producers in Ukraine will actively implement these solutions in their activity.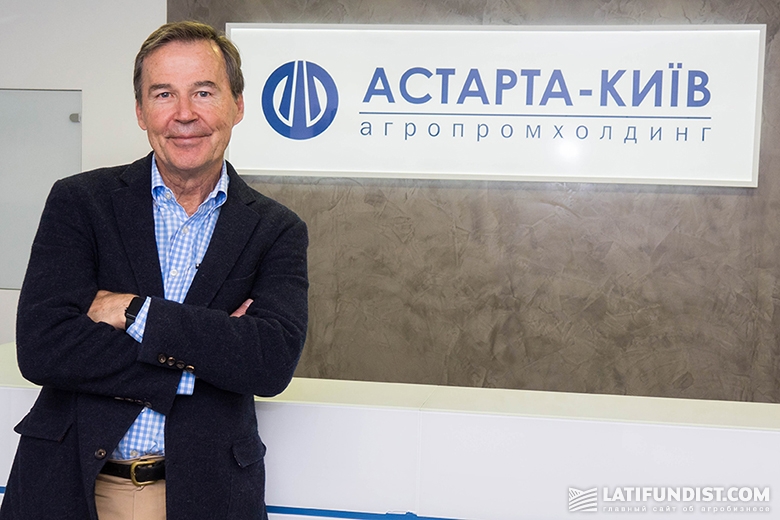 Latifundist.com: Astarta has a significant land bank of 250 thousand hectares.
Modern systems of data collection, transmission and analysis at all levels are important, if not crucial, component of any company's efficiency. We know that digital farming systems have long been used in Astarta. Will new enterprise management systems be introduced?
Howard Dahl: In 1980, a computer memory of one gigabyte was worth $300,000, and today it costs only two cents! Today, there are many ways to speed up data transmission, regardless of its size. And agriculture is no exception. It is impossible to imagine modern agricultural production without electronic data transmission, especially in Ukraine, where large agricultural companies find it difficult to manage all processes promptly requiring fast and accurate response systems. You can not control what you can not even measure. Do you agree? This year we are introducing a number of technologies, and I see a big interest among Ukrainian farmers. Mainly it will be products of the Farm QA Company. There also exist optimizing processes, new mechanisms, for example, the so-called 'beetcarts' (self-propelled carts for transportation of sugarbeet). Their use in the fields can significantly reduce losses and logistics costs.
Latifundist.com: According to our information, you've known Viktor Ivanchik since 2001. After you started working together within the framework of one company, what new things have you discovered in your colleague, how would you estimate his approach to managing the company after seeing it from within ?
Howard Dahl: He is the true leader who sees the big picture, always has an action plan. He has a team he trusts. Victor Ivanchik is a leader with a clear understanding of where the company should move and what way of development to take. This resembles the military affairs: if you are a general, you must see a few steps ahead. And I think that Victor Ivanchik has mastered this skill to perfection.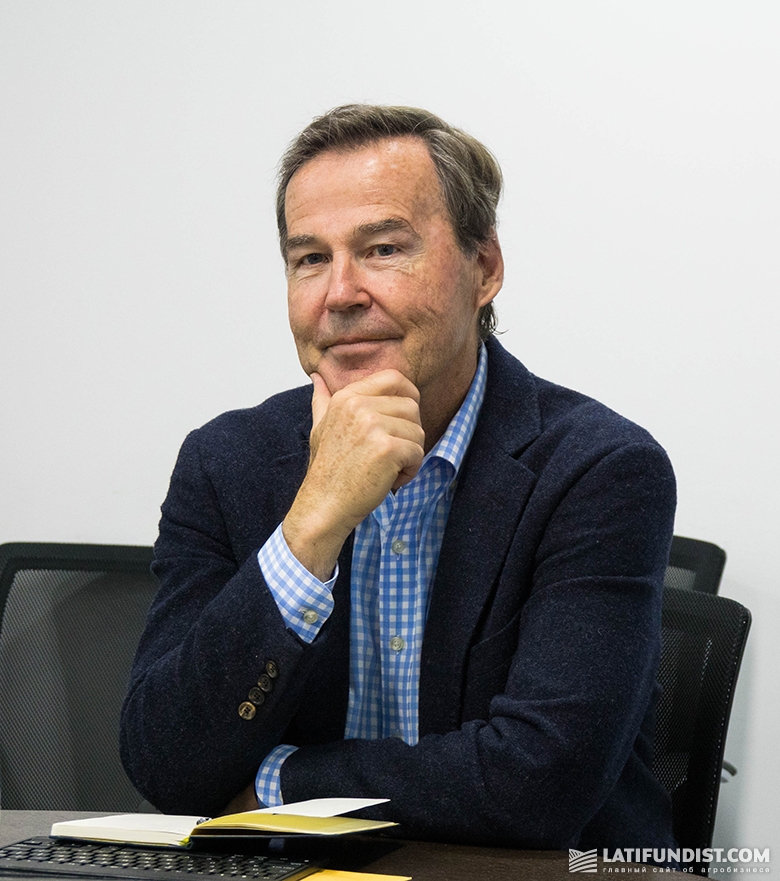 Latifundist.com: How will Astarta be influenced in the short and long run by the acquisition of its stake by the Canadian fund?
Howard Dahl: Fairfax thoroughly studied the company's business, its markets, its team, its approach to decision-making and were pleased with the results. At the same time, Astarta's market capitalization is rather modest. Just imagine, if Astarta were an American company, the value of its shares would be 3-5 times higher! The reason for that is all country risks in Ukraine. Many investors would be willing to invest more if the situation in the country improved. As for Fairfax itself, this Fund has a very good reputation in the world, it is known by financial specialists far beyond Canada. And the very fact that Fairfax has become Astarta's major shareholder is a kind of "sign of quality" for the company and a positive signal for other potential investors and partners. With such strategic shareholder, Astarta will be able to continue developing successfully!
Latifundist.com: We wish you success and look forward to the results!
Louisa Kirimova, Latifundist.com