Xavier Fulshiron: I Love to Win and to Make Reactive Decisions
Pierre Cothenet, International Director for Soufflet Agriculture, introduces Xavier Furshiron, the new CEO of Soufflet Agro Ukraine. On September 1 Xavier Fulshiron will replace Samuel Robard in this position. Read the exclusive interview with the new head of the Ukrainian affiliate of the Soufflet Group about the company as a single engine, the principles of the winner in life, transfer of experience, French wine and Ukrainian challenges.
Latifundist.com: In late July, Pierre Cothenet, International Director for Soufflet Agriculture, officially announced the change of the general director of Soufflet Agro Ukraine. What are the reasons for such changes?
Pierre Cothenet: Soufflet Agriculture is committed to developing the skills of each employee. We have proposed Samuel Robard to participate in the academic programs of Soufflet Group, starting September 1rst.
Samuel Robard: I am very happy with the proposal made by Soufflet Agriculture and decided to go away for 20 months. I'm still young, I have the desire and the opportunity to go to business school in France and participate in the academic programs of Soufflet Group. I want to obtain a master's degree in food management and agribusiness. To do this, I need to undergo a 6-month study in France, then 5 months in Brazil. And have another six months for a practice.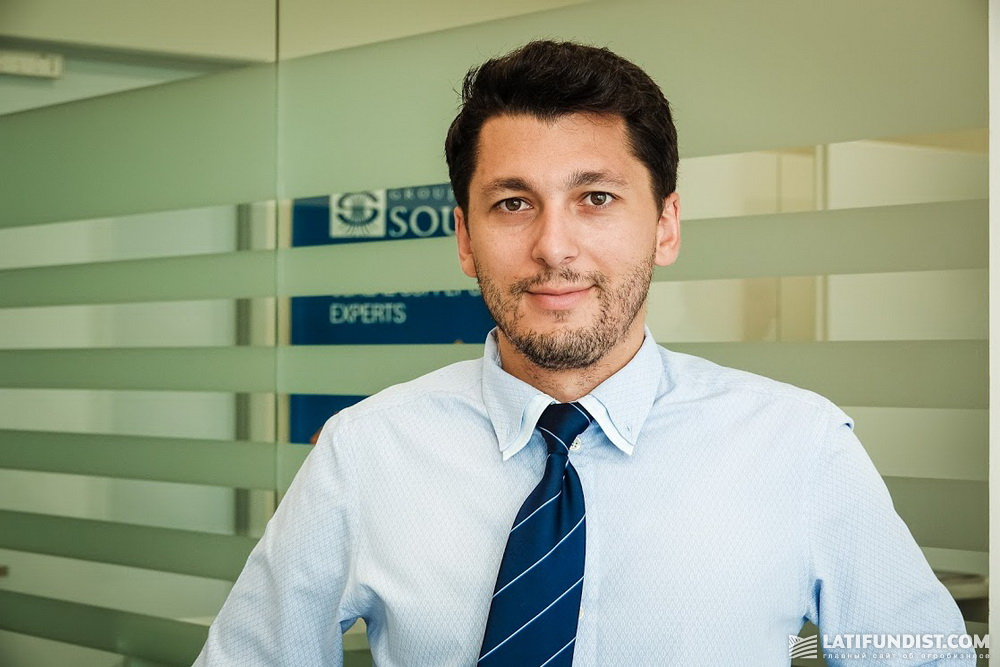 Pierre Cothenet: Xavier Fulshiron is a very good change because the company needs people with experience. And especially if there is working experience in CIS countries.
Latifundist.com: Xavier, you are not for the first time in Ukraine. What are your impressions of the country and what do you expect from your new status?
Xavier Fulshiron: I visited Ukraine before, but it was a business purpose for not more than 2-3 days. Now I'm here for a week already. I can say that the people are very kind. I like to communicate and I would like to do this more often not only with colleagues in the firm, but also to get acquainted with people outside the business area.
Latifundist.com: You previously worked for Dorel Juvenile, Mattel, Castel, and others in the CIS. Tell me more about yourself and your experience.
Xavier Fulshiron: I worked for 25 years in Russia in different directions. The first was alcohol. As a student, I worked for large corporations, such as Remy Cointreau. I held the position of the commercial director for 4 years. We were engaged in cognac, champagne, Guinness beer. Then I created the commercial structure of Seagram. Cognac Martell, vodka Absolut, Chivas Regal, Olmeca, Perrier-Jouet — I promoted all these brands.
After that, I returned to France to take some rest. Then I got a new project in the wine business, and I went to Russia again. I worked for Bernard Magre.
A year after I did this, I got a request from Pierre Castel — a friend of Mr. Magra. He is a #1 producer of mineral water and wine in France and the owner of a major beer business in Africa. Mr. Castel bought a land in city Klin near Moscow, where he wanted to build two plants: for production of mineral water and for production of wine using imported raw materials. My task was to build a factory and run the brands Cristaline and Private Label. These brands were produced and issued for trade networks like Auchan, Perekrestok and METRO. In parallel, we produced our own brand of wine. We obtained a very big turnover. It was a good experience for me.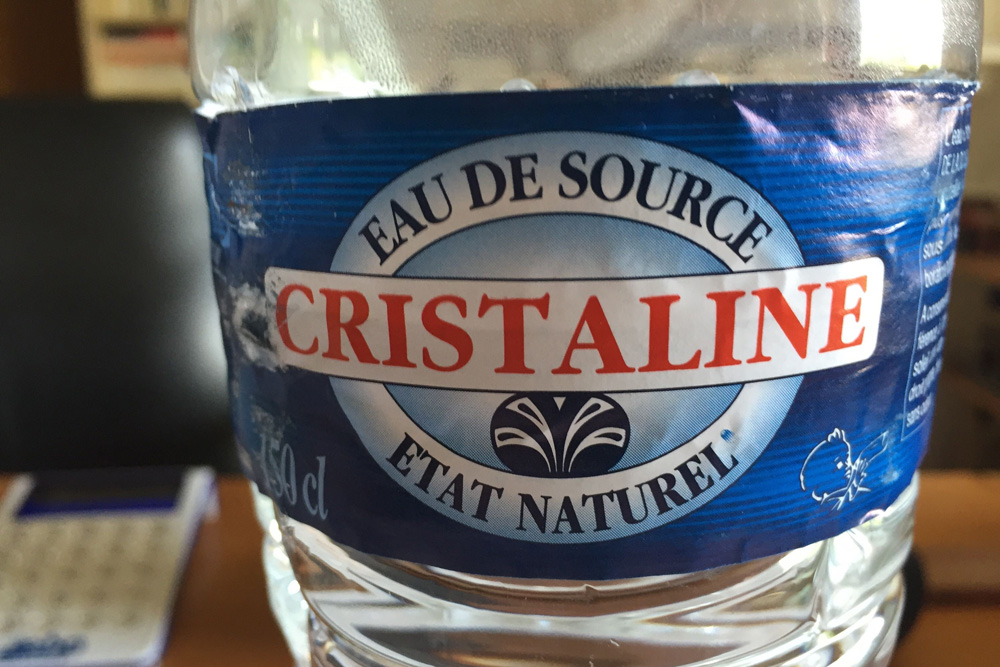 Yes, at that time I was working with my friend. He was the general director of the companies that owned the exclusive distribution for the CIS countries of the brand of children's toys Mattel. He had health problems, and I was invited to work as a general director. Since I am a person who loves new projects and challenges, I decided to accept this invitation and re-created the whole structure. I should say that the annual turnover at that time was about EUR 9 million. I raised it to EUR 150-160 million.
I worked with different business philosophies. These were — American, Canadian and French models. During my career, I absorbed a lot of information. And today I see that Sufflet Agro Ukraine has very good prospects. That's why I was invited here.
I have experience in different directions. For example, in logistics. When we worked with water and wine, there were difficulties in this area, because Russia is a huge country. I was engaged in marketing and sales in Ukraine, Russia and the CIS countries. I have a lot of experience in solving various commercial issues.
Latifundist.com: Ok, what will be your role in Soufflet Agro Ukraine?
Xavier Fulshiron: I'm here to continue the development of Soufflet Agro Ukraine and bring my experience to structure the growth of its activities in Ukrainе.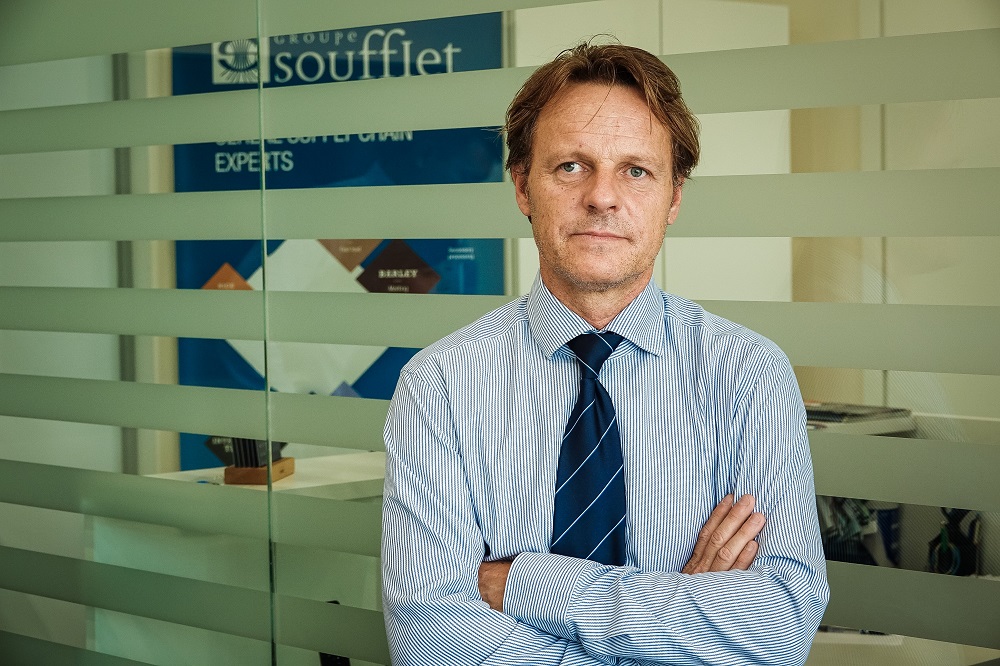 The staff of the company is very professional. It is like a motor. And I will become a senior mechanic, who will pour oil into the inside and make this engine work better and faster.
Latifundist.com: You've said that you will develop very fast. Can you express the primary tasks in figures and time frame?
Xavier Fulshiron: I cannot tell the figures. Pierre Cothenet, our International Director for Soufflet Agriculture has assigned me goals and tasks, and I can ensure you that the growth will be great. In fact, life is not interesting without ambitions. I'm a sports person, at one time seriously engaged in tennis. And I like to win only. When I came to work at Mattel, the growth in the market during the most difficult periods was about 25%. I did so that every year the growth of indicators was more than 100%. That's my goal.
Latifundist.com: Before you left for Ukraine, what did you talk about with Jean-Michel Soufflet? What tasks did he set for you?
Xavier Fulshiron: He said he expects the result. Mr. Soufflet is an ambitious man also. And when I see the investments he has implemented so far, I can say that he definitely believes in his ideas. And it is a great motivation for his team because the only thing they need is to show the result and keep going. We are entrusted with people. And I'll tell you when there is trust, it's already a 90% guarantee that everything has already been done. In addition, we have freedom of action. And I like to make decisions, do it quickly and even reactively.
Latifundist.com: Well, what will be the first reactive steps of the new CEO?
Xavier Fulshiron: 1. To get acquainted to all the staff. It is very important for me to understand what is happening at each site, what are the issues, the difficulties and then conduct the relevant procedures. There should be communication between different departments, especially when you have a lot of people. Without a clear organization, it cannot be done.
Since we are growing very fast, we need to look at what we can do better in the term of logistics.
To evaluate employees. Especially it concerns my key team — financial and commercial directors, head of the marketing department, etc. For their part, they must perfectly know their goals and objectives. My task is to go and get acquainted with clients, start to learn what the market "lives". This is the most important goal for me today.
Latifundist.com: What rules do you adhere in cooperation with your team?
Xavier Fulshiron: My rules are simple — to understand a person, to know how he feels in this company. It is important for me to see whether he is happy, whether his eyes are sparkling, or whether he is sad, etc. We have a goal that the whole team of the company should share. My task is, if necessary, to make changes, perhaps to change a person to another, more specialized place. After all, every person is an element of the system, as a detail of one mechanism, one machine. And that it worked in a coordinated manner, everything should be in place.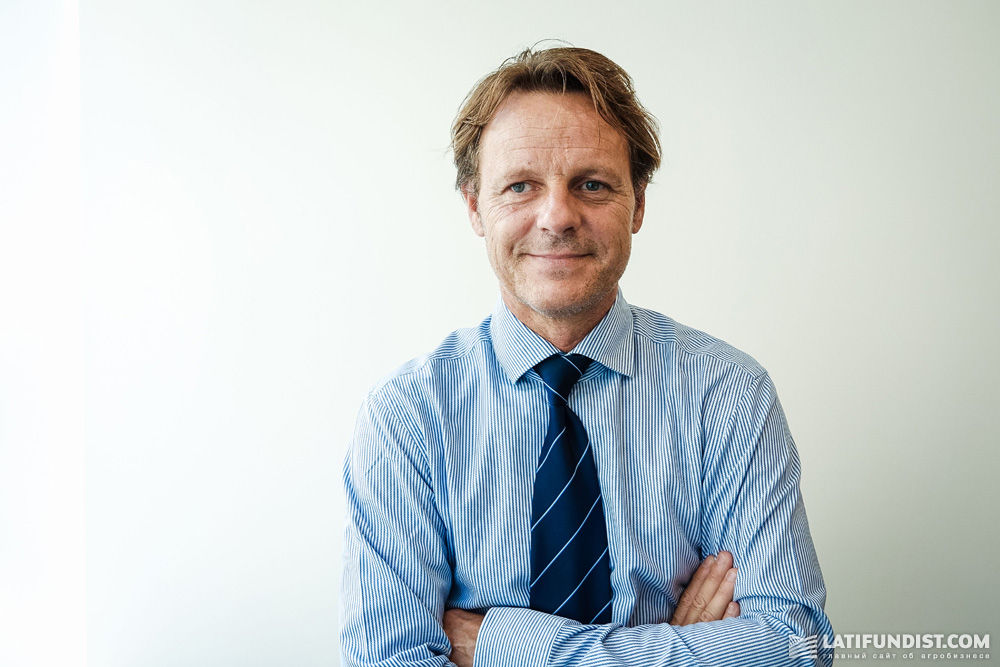 Latifundist.com: Describe yourself, what kind of a person are you?
Xavier Fulshiron: (smiles — ed.) I like to feel, smell, find out what people think, what the competitors do, what new information has appeared on the market. Based on the received data, I create my opinion and my strategies. I believe that everyone should be at his place, and I have the experience that the company needs. At the same time, I believe that the person should work comfortably and take pleasure in what he is doing.
Latifundist.com: Which project do you think has achieved the greatest success in your life? What remains important?
Xavier Fulshiron: When I arrived in Moscow in 1993 I was 23-years old. I had one big green suitcase and one briefcase. I started my career as a simple businessman, travelled by subway to meet customers. And I went through all this. I cannot evaluate what was the most important, I do not like to estimate like this. It is life, and at every stage, it was a very good time for me. I am glad that I can share my knowledge with people. For me, the most important thing is to pass the experience. This was one of the points to start working in Soufflet Group - to use all my knowledge in different directions. I walked my way and am glad that it built my personality. The only thing is that the more successful the person is, the more suffer it brings to him. When you are in charge of a colossal machine, you have to manage everywhere.
Latifundist.com: Thank you for the interesting conversation!
Anna Ombodi, Latifundist.com