Nika-Tera cargo turnover since the start of 2018 stands at 3 mln tons
Sea Specialized Port Nika-Tera (Mykolaiv), which is a structural division of Group DF, as of August 29, 2018, provided for 3 million tons of cargo turnover.
The company reports the following proceeded cargo structure:
grains, legumes and oilseeds, as well as processed products — 59%;

bulk cargo — 36%;


fertilizers — 5%.
"Traditionally, grains remain the main type of cargo for the port. During the first two months of the new marketing year, 32 vessels with grain were proceeded at the port, the volume of which was 484 thou. tons," says Igor Gridnev, Opecaring Officer of the Nika-Tera SSP.
In addition, the port is already fully prepared for the acceptance of corn, which is expected at a record harvest volume this year.
"To maximize the efficient processing of new crop corn, the storage capacities have been significantly increased, and as a result amount to 515 thou. tons. To date, these are the largest port capacities among the ports of Nikolayev region and the second among the ports of Ukraine," stresses Igor Gridnev.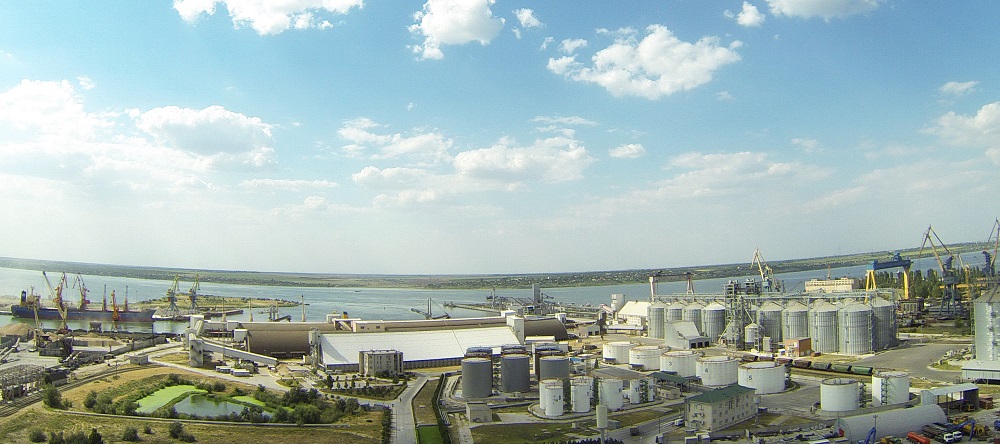 Reference: on July 30 and 31, 2018, two Panamax and Handymax bulk carriers were simultaneously loaded at the port of Nika-Tera.